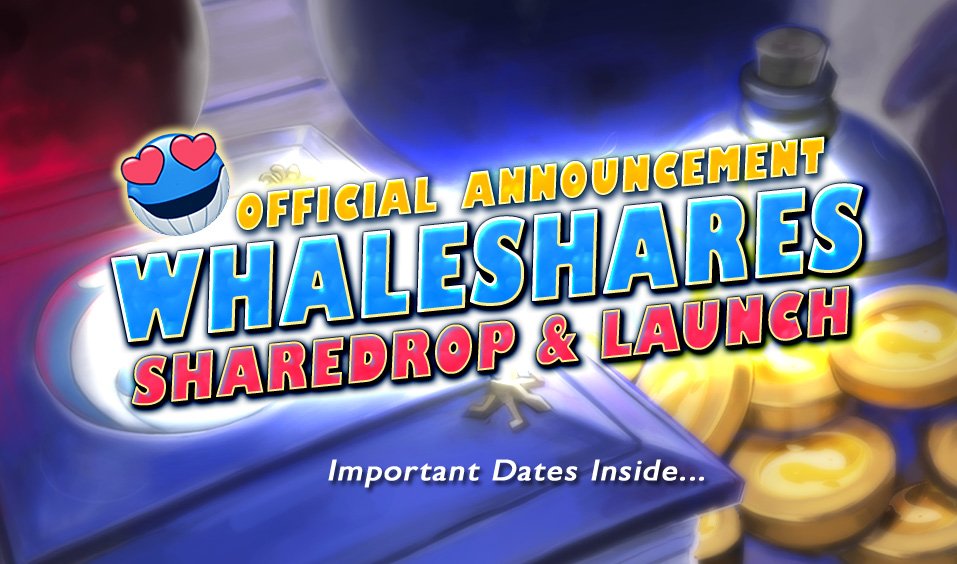 🚀 The rocket is fueled and ready for launch,
THE COUNTDOWN HAS OFFICIALLY BEGUN!

It's been a long road to bring the concept of Whaleshares from an original idea to an active community of people over 6,500 strong, but it has been worth the effort. Now, we are ready to begin the next phase with the launch of the new Whaleshares Blockchain.
👍 I would like to thank...
All of our all-star team members for their hard work and dedication to the Whaleshares community and all the related projects in development. Baabeetaa, ElMato, Vitkolesnik, Walrus, Patelincho, AlexPMorris, Ienrikex, PowerPics, KrazyKrista, Akrid, Anritco, Bushkill, Jepu, Fav, Armin and everyone else who supports this team... your time, energy, input and feedback is appreciated and has helped get us to this point.
🌟 To our AMAZING Community
Thank you for your continued support and belief in the Whaleshares project and in each other, you are the heartbeat that keeps us going. We are thankful for every upvote, resteem, share, tweet, meme, and post you support us with.
and now...
📝 THE ANNOUNCEMENT YOU'VE BEEN WAITING FOR:
These are the dates leading up to the launch of the Whaleshares Chain.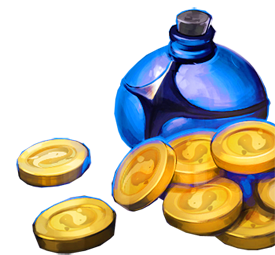 Sharedrop Snapshot
Wednesday, August 1, 2018
Because a "hard date/time" could potentially cause unnecessary market volatility around the BTS, Brownie.pts and WHALESHARE tokens on the DEX, the snapshot will instead take place on a random block at a random time on August 1, 2018. Native WLS tokens will be reserved for Bitshares accounts holding those tokens at that time.
21 Million WLS Initial Supply and Sharedrop Distribution
Satoshi 10 (Development Team) = 2.1 Million
10% Brownie.pts = 2.1 Million
10% Whaleshares = 2.1 Million
70% Bitshares = 14.7 Million
The process for verifying your Bitshares account and claiming your WLS will be announced with the pre-launch (Open BETA). WLS claimed by the sharedrop will be applied to your Whaleshares accounts as WHALESTAKE, vested (powered-up) WLS.
Pre-Launch (Open BETA)
Wednesday, August 15, 2018
We will open the Whaleshares platform up for early access to anyone wanting to create accounts in exchange for WHALESHARE tokens. The process and number of WHALESHARE required to create an account will be announced on August 15th when the pre-launch opens. This means the WHALESHARE tokens you have been holding for the sharedrop can also given or sold to others to create accounts too. During the Open BETA you will be able to use all the functionality of the platform to post, comment, vote, share, and earn WLS rewards. Power Down will not be active at this time.
Full Launch
Saturday, September 1, 2018
The Whaleshares platform will open for normal use and the standard account creation process will be activated. You will no longer need WHALESHARE tokens to create accounts, and anyone is free to sign up using the native whaleshare token. Power Down will not be active at this time.
Power Down Activated
Monday, October 1, 2018
The Power Down function will be activated allowing users to convert vested "WHALESTAKE" into liquid WLS that can be transferred to the Bitshares DEX. At this time EasyDEX and RuDEX have announced that their bridges/gateways will ready at this time to transfer WLS in/out of Whaleshares to the DEX.
Whaleshares Whitepaper
We are putting the final touches on this living document and will have that posted before the August 15th Open BETA.
---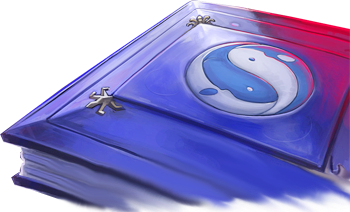 Whaleshares Terminology
These are a few common terms that will be used on the Whaleshares platform.
WLS
WLS is the native token of Whaleshares. This is the token you will be able to transfer in/out of the platform to the Bithares DEX.
WHALESTAKE
This is your vested (powered up) WLS holdings. The more WHALESTAKE you hold, the higher your max vote value is. There is no secondary pegged asset on Whaleshares, all of your earned rewards are given in WHALESTAKE. To remove earnings from the platform you will have to Power Down a set amount of WHALESTAKE which converts it to liquid WLS.
MANA
MANA is the % of voting power your account has. Each time you share/vote for a post or comment your MANA is reduced by 2%. MANA is recharged at a rate of 20% per day. MANA and WHALESTAKE are used to calculate your vote value.
WHALECOINS
Also, referred to a Whale Tokens. These are User Issued Assets that anyone can create on the Bitshares DEX which can be used for upvotes or community contests and initiatives on the Whaleshares platform. They are called "Whale" coins because as you grow your WHALESTAKE over time and become a whale, you can leverage the value of your token to help others in the community.
---
More information will be announced in the coming days an weeks.
Stay tuned for official announcements and exciting contest and initiatives at each step of the way.