Join KrazyKrista and PowerPics every Tuesday evening at 7PM EST (11 UTC) as we gather to discuss the all things Whaleshares.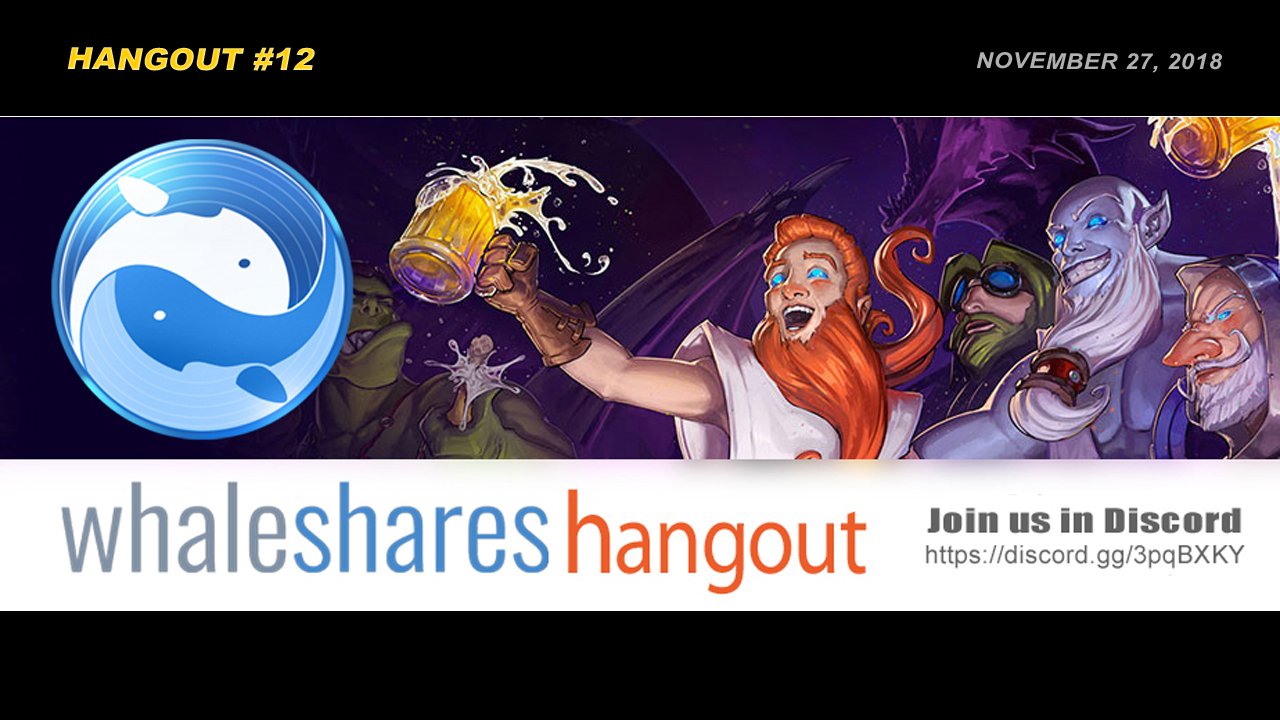 Community is an important aspect of the "Whaleshares experience".
As community leaders, members of the launch and dev teams, and active witnesses... we know that it is important to make ourselves available to community members. Each week we will host this hangout to give important updates about Whaleshares.io, talk about current issues within the community, and open the discussion to our members to ask questions and give their feedback.
This is a good time to bring any concerns or suggestions you have to us, we welcome your input.
Official Whaleshares Discord
https://discord.gg/3pqBXKY
---
Recording from November 27, 2018
As these hangouts have started to grow and we begin to dive into topics that will help establish the general guidelines and 'code of conduct' for the Whaleshares platform, I am now recording them for the archives. If you missed the hangout, please take the time to watch the recording and set a reminder to join us live next week.
After taking a week off for the Thanksgiving Holiday weekend, we rejoined this week to drop some updates on the status of Whaleshares Version 2.0 ( Currently in Private BETA Testing). We then opened it up to community discussion, Q & A, and general feedback discussion.