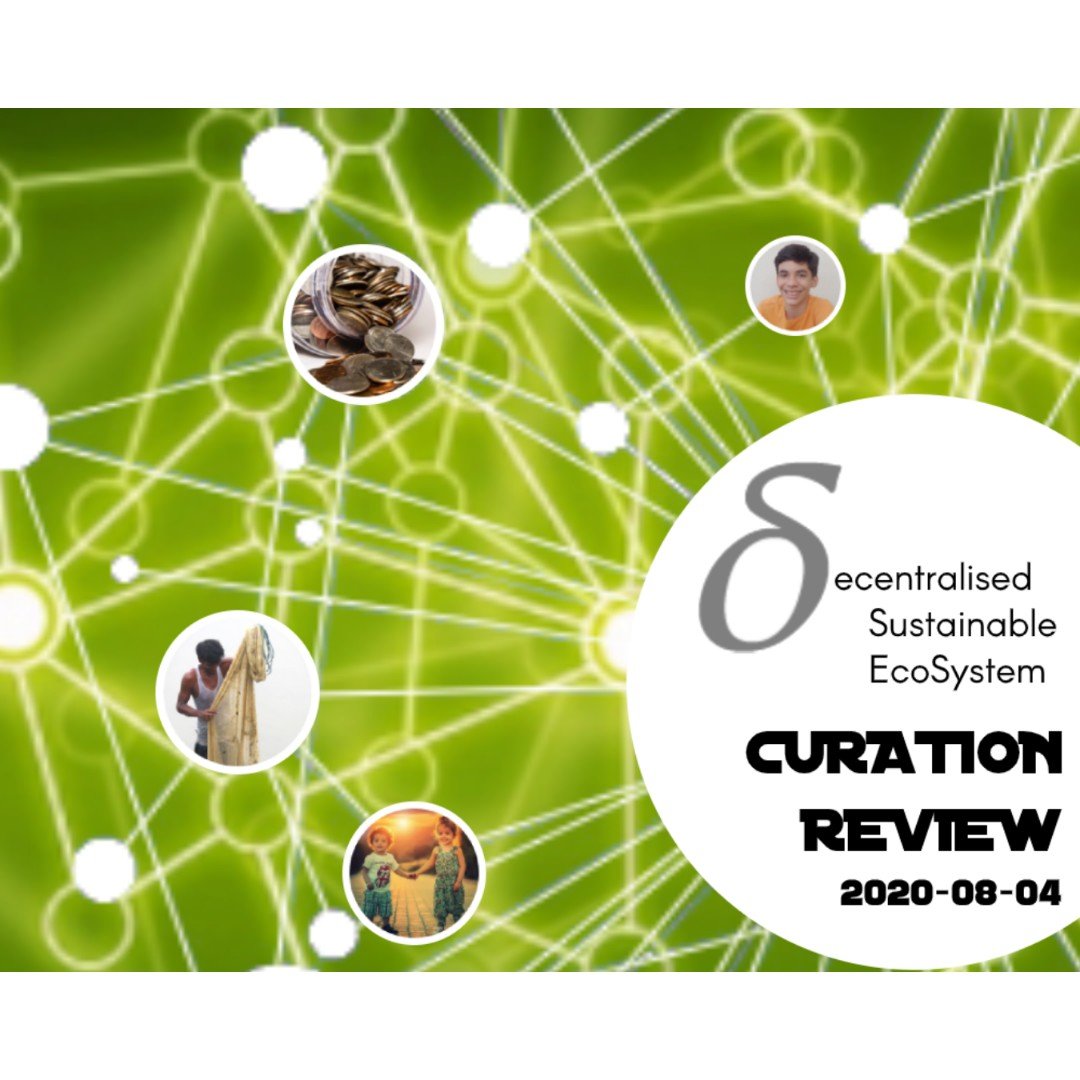 Hello everyone! Happy weekend! Today due to real life chores I ended up having a little bit of time in the evening after a good rest to look at posts and see any nice posts worth looking up, and I did come across a few interesting ones.
By the way, have you heard of the latest #thediarygame challenge Season 2 that the Steemit team and Wherein pulling off together?
---
Back to introducing the latest posts that caught my eye in the STEEM blockchain world!
If you have read my previous post emphasising on manual curation, with the recent famous Malaysian hashtag #kitajagakita, you would have noticed that I have decided to pick 4 posts that catches my attention that worth to look into read further for the community.
This is to keep the bought steem and delegations active in this account by charitable donors, that their Steem Power are not being wasted sitting idle.
But in order to have the best 100% VP rewards, this account doesn't upvote much like other "community bots" do, since its power is low, it has to maintain its strength to reward hardworking content creators.
Therefore, this account has decided to upvote a handful of those with brief posting (and no picutures) 25% upvotes; while those with 1 (nice and clear enough) image there's a 40% upvote; and the ones that has this account's personal comment will receive 100% upvote.
After a really busy weeks with tons of things to handle, today is a "rest day" and I could spare an hour just to read through and select the few posts that caught my attention, are usually below high pay-outs at the moment, this round some came from #gems and recommendations from @devann (one of our delegators) and also browse through #thediarygame to see if there's any posts that could just be a little under-valued but still worth the time to read.
I hope in the future as this account grows stronger (hopefully) it can continue to give writers some hope that hey, their posts matters.
(Until something really inevitable happens)
So, in no particular order, these are the picks for today's attention:
---
With the Covid-19 pandemic and government scares of shutdowns, realising that "rainy day resources" are the very thing we need to look into for the case that we do not need to worry when "famine" hits with a good sustainable finance backed up.
Life can be really simple, and sometimes we complicated things. In this post we could see the joy of fishing by simple but remarkably skilful fishermen.
A love story that has yet an ending, come read how such kindred love still persevering and searching for a long lost friend.
The new kid of the block(chain), literally! Young man with much potential that could one day take the Steem blockchain by storm with his art if he keeps up this interest.
That's all from here for now; simple and sweet, and I hope you will find their effort on this steem blockchain worth visiting.
A technology can come and go; but when a lifestyle is applied to it, it becomes a new revolution.
[WhereIn Android] (http://www.wherein.io)