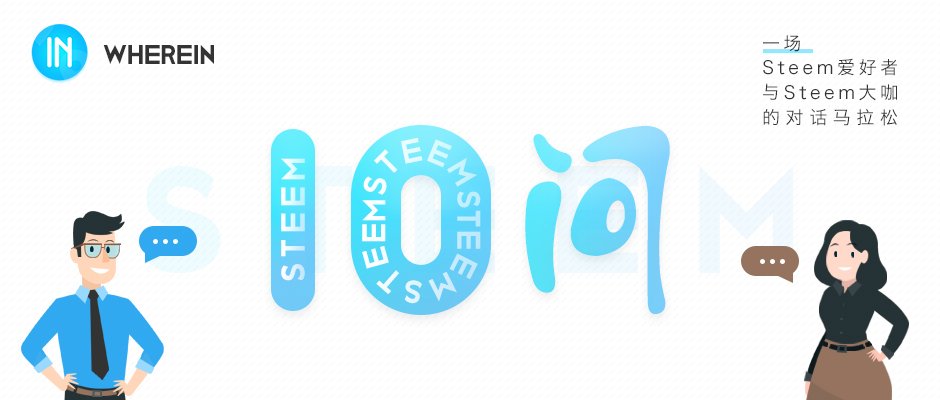 Contributor:@nostalgic1212、@sherry0926
As the earliest content blockchain, Steem has always been committed to providing users with a place of high experience and high quality communication ,which is also the biggest goal of WhereIN."Share the beauty with you"has always been the purpose of WhereIN, and we keep on moving forward to this purpose. Even though we have encountered a lot of doubts and confusion on the way , we have been insisting on it because there are a group of partners who are working with us to do small things for the community.
Today we 're going to talk with @joythewanderer and let her to share Steem's story with us.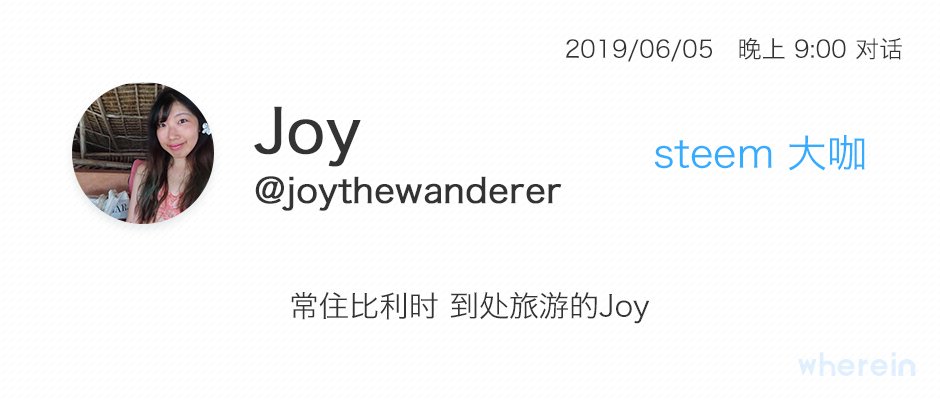 ---------Start---------
iguazi123:
I believe the old users in Steem is very familiar with Joy who is a beauty and active girl from In the CN Community. She's a Dtube Daren and owns the "JOY Broadcast News". I'm a big fan of her! Joy, let's say hello to everyone now.
Joy:
Hi~
iguazi123:
Now I can't wait to ask the first question. So let's begin.
Q1:Joy, please give us a brief introduction to yourself , including the location, interests, habbies, etc...
Joy:
Hello everyone, I am Joy. I believe everyone knows that I currently live in Belgium. I have settled here after I graduated from the university college, and it has been more than 7 years till now. I love traveling, l around and listening to concerts, especially the music festival in summer.
iguazi123:
I really want to know where Joy is currently?
Joy:
At home in Belgium.
Iguazi123:
I think most of us intend to see you when you return to China this time.
Joy:
I also want to meet all of you, while my schedule is too tight this time. I think we can organize a big meet up at the end of this year in Bangkok.
Iguazi123:
This is a good idea!
iguazi123:
Q2 : Joy is fond of traveling and she has traveled to many countries and regions. Among all of the places, which one is your favorite? Would you like to share the thing that touches you the most with us?
Joy:
I've been thinking about this question for a long time. One of them is Kyrgyzstan for the scenery there is so beautiful. I've been to many places, while I think no place can be compared with Pamirs. When you mentioned the place touches me the most, I probably will choose Iran.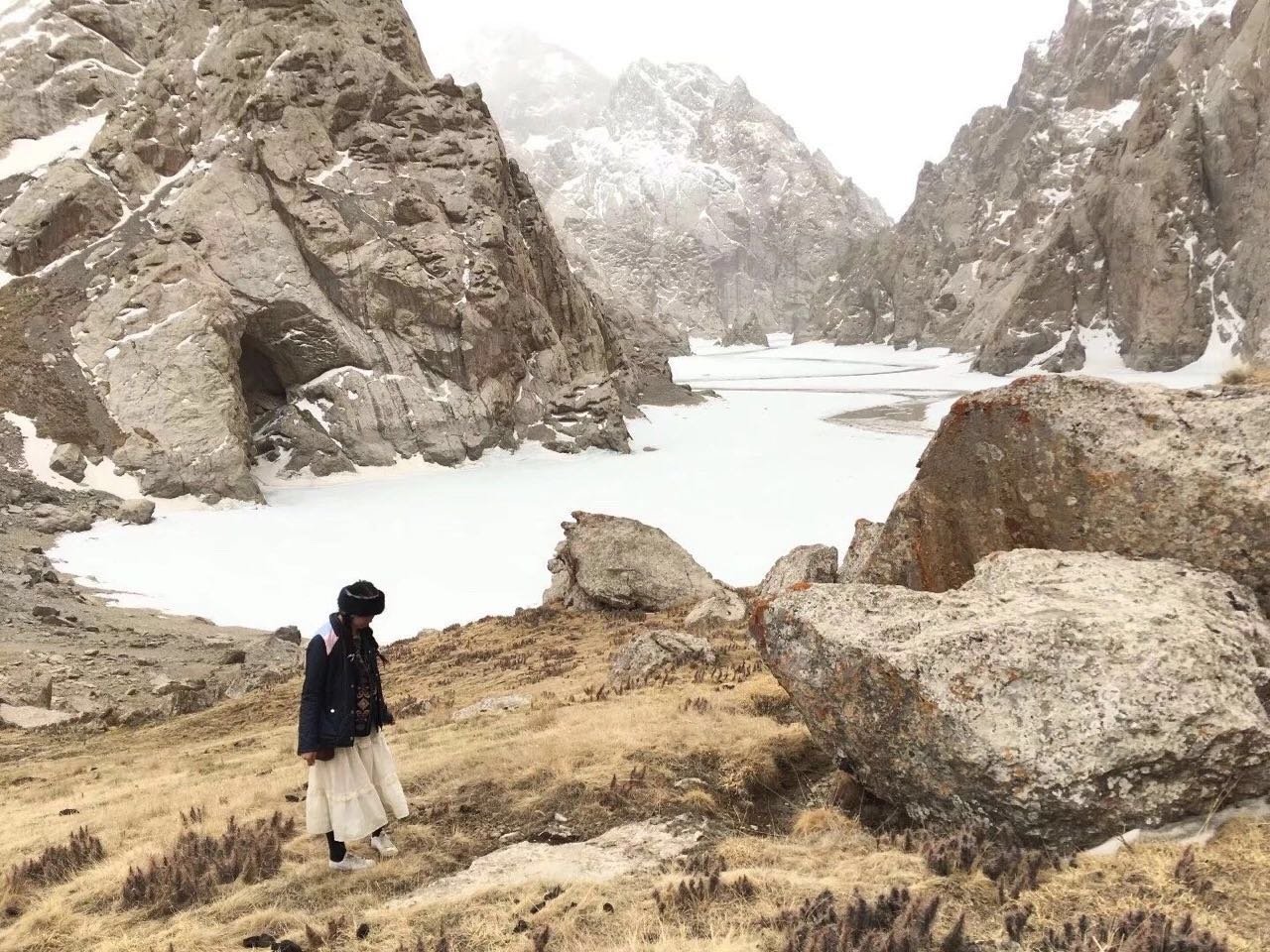 In our impression, Iran is a strict Muslim country and it is illegal to drink and dance. However, many people in Iran are very artistic.I remember that when I was in Tehran, I live in an artist's house who plays sitar . He plays sitar with his roommate every day. What moved me the most was that they said: Iran is a beautiful country, but it is like a prison for us.
I tried to introduce steem and dtube to some people I met during the trip. Unfortunately, the registration and password are so complicated that I haven't attracted many people on board, What a pity!
Iran has been deified. In fact, it has plenty of delious food.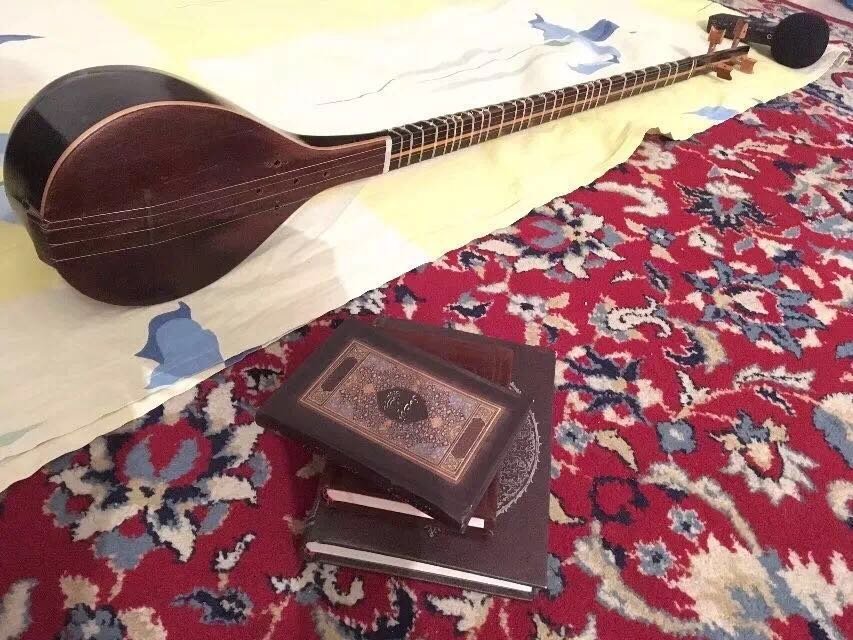 iguazi123:
Being a Steem's global promotion ambassador, Joy usually promotes Steem while traveling. As a result,
Q3: Joy is very familiar with overseas communities and the CN community. Joy joined Steem very early. Can you share some of the feelings when you first entered the Steem community?
Joy:
Frankly speaking, I don't think I would be able to make any money through writing at first, for I'm not a professional writer. However, I saw someone trending posts earning tens of thousands of dollars. For that, I think I should make a try.
I didn't know the existence of the CN community at the time, so I just post some pictures and close the website. Some of the posts were got upvoted from the users with big steem power, which encouraged me keeping writing posts till now
In fact, I really didn't know the newbies should leave comments to attract the big whale's attention and seldom do communication with other users.
Though I saw many itinerary in treding, I didn't think I would write them for English is not my mother language and I did not like to take pictures in the past.
iguazi123:
Steem is a social platform , and we all can have fun, interact and support each other. Can I define it like this?
Joy:
If Steem is a true social platform, then communication bewteen the users will plays an important role. Of course, it is very different from when I first came.
iguazi123:
Was there a moment that everything became different?
Joy:
At the beginning, I felt that getting an upvote seems like winning the lottery, despite of the low odds. However, it still attracted everyone to post all the time on Steem.
Then our income was much higher in the CN community with the support of @abit, etc.
iguazi123:
Yeah, I still remember the excitement of being upvoted by @skenan for $1.
Can you share that happy time with us?
Joy:
Happy hours! @abit initiated an upvote group to support the users in CN community, inluding @oflyhigh , @deanliu, @ace108 and @rivalhw, Thank them for their curation at that time. Later, Ned also deletated a large number of SP to CN community, We're really appreciated their generous support.
Q4:May I ask joy a question? As the initiate users, what is your ideal social platform?
Joy:
Do you mean the ideal content realizationcontent social platform?
Kelvinzhang:
No, I think it should be referring to a social platform with content value which is similar to Instagram but removes the existing algorithm for pushing ads ?
Joy:
Both Facebook and Instagram was good in early age, but there're too many enforced ads in recent years.
iguazi123:
Yeah, I remembered that @aggroed shared a video two days ago which mentioned a phenomenon that youtube has actually been controlled by traditional media. Youtube will give priority to traditional media content, and individuals get very few recommendations.
Joy:
These media have long been the model of head earnings, but I still like Youtube for its algorithm can always recommend me my favorite song. Techlead also said that social networking should emphasize more on algorithm than users' social messages.
oflyhigh:
I remembered that you have a post about an alpaca, am I right?. As far as I remembered, I started to give upvotes since that post.
Joy:
That's right.
oflyhigh:
I'm not sure whether is this alpaca or not. Whatever, your posts left me great impression for they're really interesting.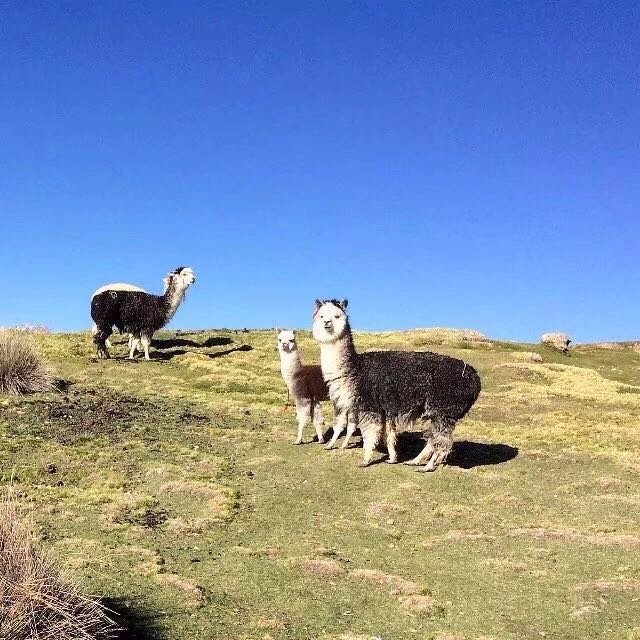 iguazi123:
Where is this place? I just want to know how many countries Joy has gone to?
Joy:
In Bolivia.
I haven't counted clearly, maybe 60 tops. Well, most of the European countries are small.
honoru:
Sixty?! Amazing!
It seems that you can have breakfast in Belgium , going to the market in the Netherlands at noon, and sleeping in Denmark at night.
Iguazi123:
Q5:I believe that many of users know about Joy through the program "JOY Broadcast News", just like me. Can you give us a brief introduction about what does the program focus on and what's your expectations about it?
Joy:
One of my Steem friends Reselle sent news about the community which inspired me to do this program "JOY Broadcast News". When I first came to Steem, I didn't know where to get the information and I think this program would help some friends in the CN community.
After I went to Steemfest in 2017, I was very concerned about community news myself. As a result, I decided to make the program "JOY Broadcast News". In fact, I am a shy girl under the lens. I was shocked by myself for playing Vlog this year.
honoru:
The first Joy's video I watched is about throwing 1 steem then the Steem Whale will spray and I was attracted by it. Then I started to follow the other videos.
Joy:
I saw a Japanese- Korean group that they even wore their traditional clothe. This time we can also form a team to steemfest.
iguazi123:
Q6: Joy has participated in the stemefest in Lisbon and have seen many friends in the community. During her trip around the world, she exchange the ideas with many users from different communities. Can you share these experiences with us that changes you? Becides, what is steem in your eyes?
Joy:
I feel excited about having meet up with steemians for I'm a big fan of many users. During the recent travel in Taiwan, I met @deanliu which impressed me the most.
I used to feel confused for I don't want to be an office worker. However, I think I should go to work and earn money for my daily life. After talking with the steemians, I found that they live in an awesome life and share the similar ideas towards life like me.
iguazi123:
Maybe it is the future that blockchain brings to us. On the one hand, people would be able to can do their favorite work, and on the other hand, there are more leisure time to really enjoy life?
Joy:
There are many interesting people in Steem, like the friends I met at the Steemfest. I met some of them again when I travel to their country.
Many people have a great lifestyle in steem. For example, some people in Steem are self-sufficient in the farm. Some of them, resigned the good jobs and do the waste recycling that makes them live in a colorful life. Besides, some of them are anarchism.
I thins it is Steem that give these people more choices.
Joy:
@itchyfeetdonica is a very decisive person on the trip and she can buy tomorrow's ticket directly.
I hope that everyone will go to Bangkok to participate in the Steemfest, cuz it will be an interesting experience.
Kelvinzhang:
Donica's photography is always great, no matter the scenery or humanities.
iguazi123:
Q7:Recently, steem-engine and scot have basically realized the SMTs that the community needs for a long time. Many programs came out, such as weed, sct, aaa, etc. Can you your understanding towards these projects share with us? What will they influence the CN community?
Joy:
I am still learning about them, and I played with you for a few days of SCT. Steem Engine is a fantastic project though I'm not quite sure about it before. When it comes to SCT, I thinks token will play an important role in Steem. I hope that the CN community will have its own projects in the future. As far as I consider, Steem Engine is still in its infancy and there are some risks in building projects on it.
Only if Steem can attract more investors, there will be more and better projects. I don't know whether my understanding is correct or not. The data shows that the current number of active people in these projects is still rarely.
iguazi123:
I hope that our CN community can work together and do something. As Joy said, I hope that the CN community will have its own projects in the future. I also always think that the CN community has great potential and we should seize this opportunity this time.
Q8: Can you give us some advice about the future development of the CN community?
Joy:
Wherein, Partiko is a role model project. Thanks to these projects, more people in the CN community are actively participating in Steem, The team's continued support help the newbies start and stay in the community.
As far as I know, the short content and videos will have better development in domestic market.
While, there still have many challenges when facing the problem of how to attract more new users since Steem has been blocked by the mainland of China.
BTW, I heard that some people want to build a platform similar to the xiaohongshu. I hope that one day I'll actually see it.
iguazi123:
Investors is an important part and we also need to do something ourselves. There are 60 million overseas Chinese, the number of people and the high level of networking technology is our advantage.
Q9: After three years' development, Steem has created more than 500 tools and Dapps. There ate more than 60 mainstream Dapps which cover nearly every aspect. Steem is a forest that provied us with fertile soil. We can sow, and then the trees grow up.
Do you think that Steem is still just a blockchain social media platform or is there any new clues that can reveal a bright future to us?
Joy:
Social media is definitely a more important feature of Steem. After all, there're few socia media platforms on blockchain with so many users like Steem. In my opinion, the various Dapps are helpful in the perspective of attracting the newbies since they can choose the dapps that suitable for them. I hope that Steem'll have better development on the social network in the future. With the progress of smart contract, such as Dapps and Steem-Engine Steem will occupy its own position in the blockchain world.
iguazi123:
It's great to explore the unknown thhings together. Can you share some opinions with us about the new blockchain platform "voice"?
Joy:
I watched Dan's speech and felt that the focus of Voice and Steem is different. Voice may focus more on the real identity of users when they come in, and will allow real users to enter on free. Voice is a bit like "journalist" to share their opinions . It uses Voice tokens to broadcast their opinions and let more people see them. The concept of social is relatively less, and the entry of real information can also avoid the robot.
iguazi123:
I have thought about the idea that everyone can issue their own tokens. They can collect their own tokens by sharing posts with specific tags. If more users are interested in your labels and they would like to share posts under your tags, then the tokens you issued would be more valuable. This idea flashed once and was finally overwhelmed by countless new ideas.
Joy:
BM knows about some problems of Steem and the new mechanism can avoid Steem's problems to a certain extent. However, I consider that Voice will be a platform that is different from Steem. Let's look forward to it!
Till now, Voice hasn't opened the registeraition window. The value of voice depends on the amount of users.For example, when we use Instagram, we'll use tags which contain a lot of advertisement.
iguazi123:
If everyone has the motivation to expand their tags and distribute their own tokens. For some time, the community will have a group of leaders to really inspire everyone's power. Of course, the premise is that we need a tool that has a great usage experience.
Q10:Well, it comes to the last question. Joy, do you have something to say to yourself or to the wherein ueser?
Joy:
Let's continue to use Dapps and have fun on Steem and don't care too much about the benefits. Finally, I hope I can find some time to go to Bangkok and have a big meet up with all of you guyes. Let's play together.
iguazi123:
I hope all the dreams will come true in the nearly future. Thank you for spending so much time sharing these with us.
---------End---------
Steem created a brand new landscape for us. For the same reason we gathered here, we will stay here for the same reason!
WhereIN 10问第二场:Steem里的生活还可以这样,边旅行边分享
Steem作为最早的内容区块链,一直致力于给用户提供一个高体验及高质量交流的地方,当然这也是WhereIN最大的目标,"和你一起你分享世界的美"一直是WhereIN宗旨,我们一直在朝着这个方向不断在努力。即使这条路上,我们遇到过很多疑惑和迷茫,但一直在坚持,因为有一帮伙伴,和我们一起,在为社区做些小事。
今天我们携手@joythewanderer继续来跟大家一起分享Steem的故事。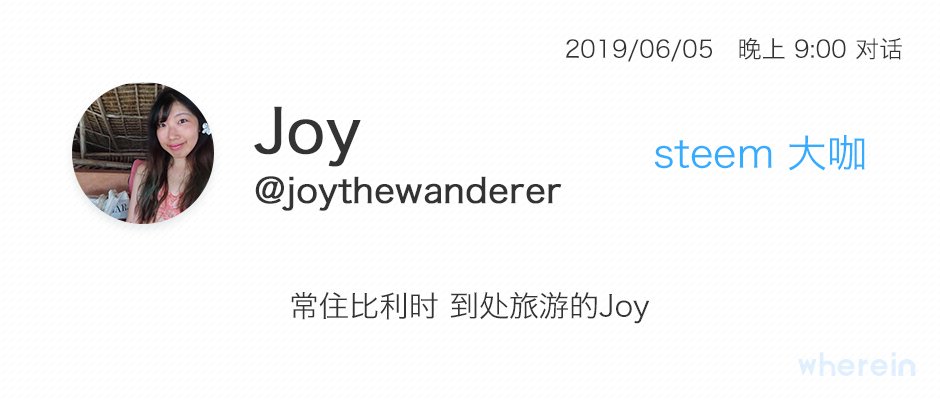 ---------Start---------
Iguazi123:
相信Steem里的老人对Joy都非常熟悉,Joy是cn区的大美女,也是Steem新闻主播、Dtube达人,我被"JOY播新闻"圈粉了,Joy,先跟大家打声招呼吧。
Joy:
Hi~
Iguazi123:
我直接开始第一问吧,有点迫不及待了。
10问之一:Joy,要不先和我们简单介绍一下自己呢,包括平时有哪些兴趣爱好等。
Joy:
嗨大家好,我是Joy ,相信大家都知道,我目前住在比利时。在这里读完大学读完就定居了,已经7年多了。我喜欢到处旅行,还喜欢听演唱会,夏天去看音乐节。
瓜子:
很想知道Joy这会在哪?
Joy:
比利时的家里
瓜子:
还想着趁你这次回国的时候见一面呢
Joy:
我这次回去太匆忙 也很想见见大家
要不年底曼谷见吧
瓜子:
这个可以有
瓜子:
10问之二:Joy很喜欢旅行,拥有着我所羡慕的生活状态,去过很多的国家和地域。在这么多地方中,你最喜欢哪里呢?可以跟大家分享一下有没遇到让自己感动的事?
Joy:
我也一直想这个问题,
吉尔吉斯斯坦 ,
风景太美了,我自以为去过不少地方但是还没有哪里比得上帕米尔高原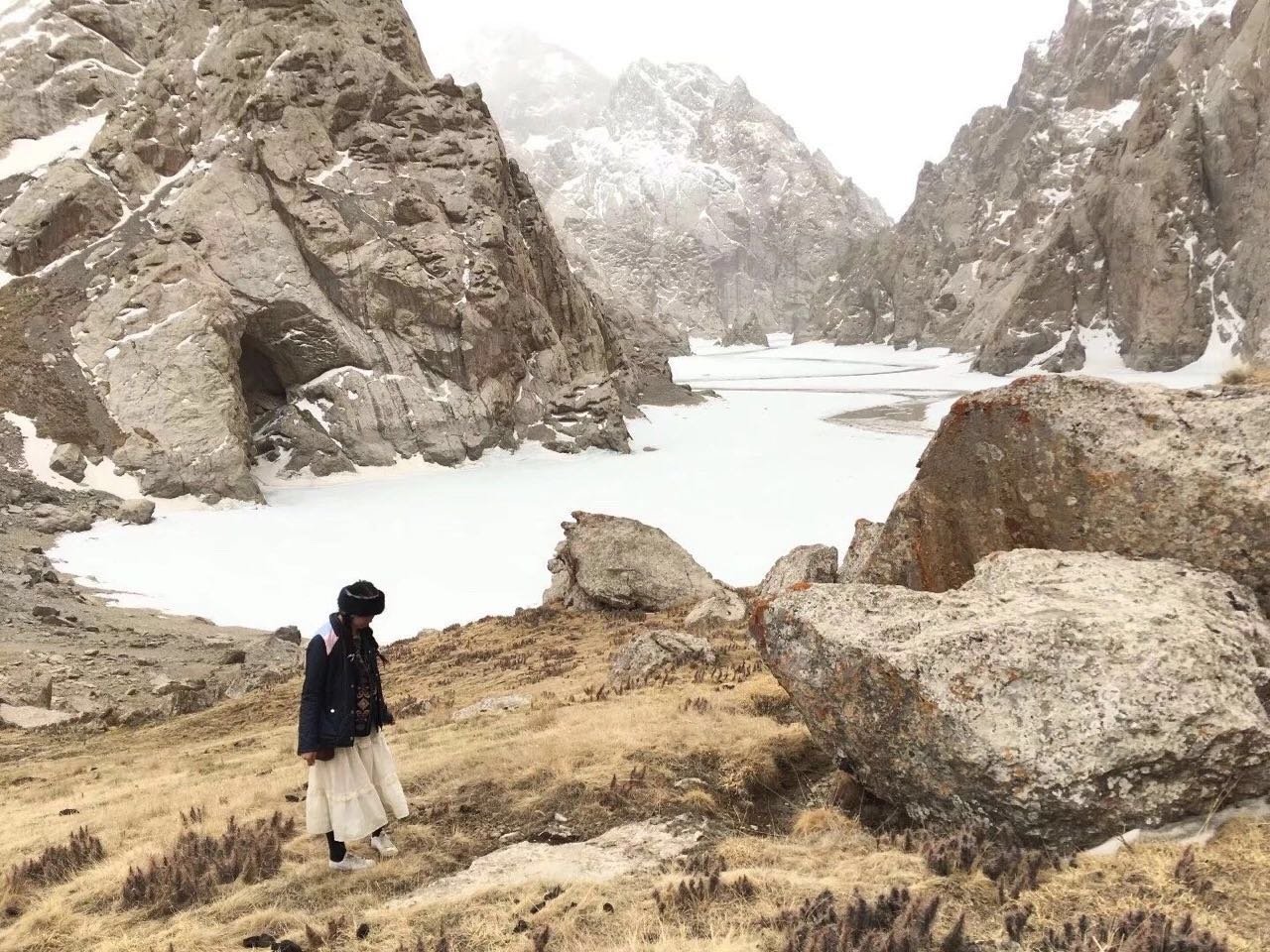 说到让我感动的地方,可能是在伊朗,
大家印象中伊朗是个严格的穆斯林国家,喝酒跳舞都是违法的。但是其实伊朗很多人都很有艺术气息。
我记得在德黑兰住在一个弹西塔琴的艺术家家里,
他跟他室友天天弹琴吟诗,他们说:伊朗是个美丽的国家,但是对我们来说像是监狱,不知道为什么听了让我很感动 ,
所以我很喜欢伊朗,不管环境如何,不忘自由和远方。
这是他们的琴和诗集,当时在德黑兰的几天,他们天天弹琴吟诗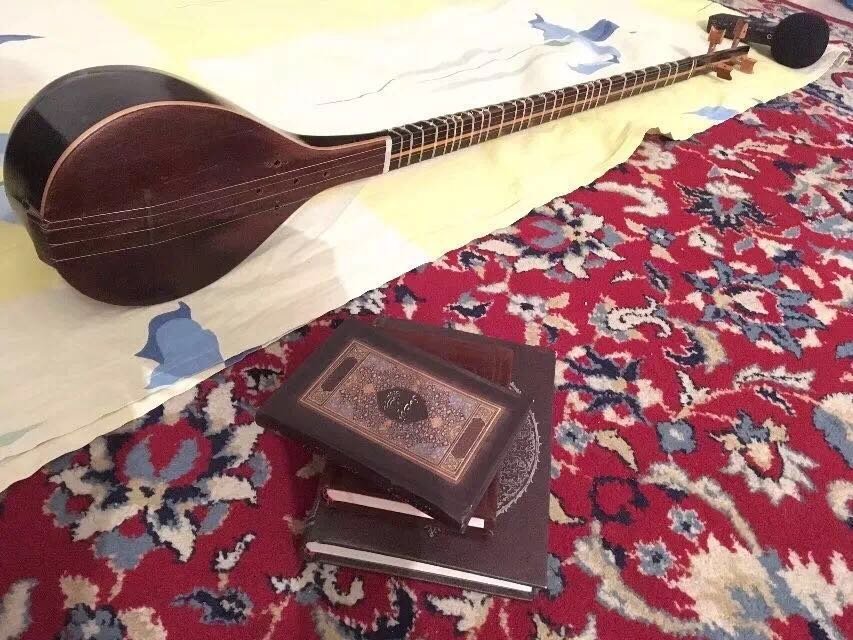 Joy:
我试图介绍steem和dtube给一些旅行中遇到的人 但是因为注册和密码复杂 还没能onboard很多人 有点可惜
伊朗被神化了 其实还挺多美食的
瓜子:
Steem全球推广大使,一边旅行,一边推广Steem
10问之三:Joy对海外社区和cn区都非常熟悉,进入Steem也非常早,分享一下您初入Steem社区时候的一些感受呢?
Joy:
初入Steem的时候,实话说我觉得肯定不能赚钱,因为我又不是什么大作家写手什么的
然后看到trending有的人一篇就几万
觉得还是试试吧万一呢,不过当时还没能悟出cn区的存在,就随便发一些meme图帖
当时还居然有的被翻牌,于是灌水至今。
好好说,当时真的不知道要留言引起大佬注意,就是发帖走人,你不给别人留言关注,也不太有人过来互动。
其实就算看到一些trending旅游贴,我也不觉得我会写游记,因为首先说实话英语非母语,然后我以前旅行其实不太拍照。
瓜子:
可以这样理解吗,Steem终究是一个社交平台,大家要在这里面玩、互动,相互支持?
Joy:
如果Steem是个真正意义上的社交平台,那么社交还是很重要的。现在当然跟我刚来的时候差很多。
瓜子:
有没有一个契机,从那个时候开始,一切就都不一样了?
Joy:
开始的时候发帖得赞是彩票中奖的感觉,几率也比较小,但这也是Steem当时吸引大家不断发帖的原因。
后来CN区有了A神等的支持,大家的收益一下高很多
瓜子:
嗯,我现在还记得被skenan大腿点赞的1美金的兴奋劲
可以跟我们分享那段幸福时光吗
Joy:
幸福时光~ A神发起了点赞团,O神 Dean Ace 和大伟,谢谢他们当时的curation,后来Ned也给CN区不少代理,谢谢他们当时花时间点赞
是啊 当时好像一篇几十刀很容易的事,当时很多人也很羡慕CN区 哈哈
老K:
10问之四:怎么就你倆发言呀?好像采访一样,我可以问个问题吗?我比较好奇的是早期的大神们,你们的理想的社交平台该是怎么样的?
Joy:
@Kelvinzhang 你指理想的内容变现社交平台?
Kelvinzhang:
不是,我觉得应该指的是有内容价值的社交平台
我觉得类似Instagram 但是去除了现有的太多推送广告的算法?
Joy:
可能早期的Facebook Instagram都不错,但是这几年的强制推送广告太多了
瓜子:
是的,我记得这两天aggroed分享了一个视频,说的是youtube其实已经被传统媒体给控制了,youtube会优先让传统媒体的内容上trending,个人得到非常少的推荐.
Joy:
是的 这些媒体早就是头部收益的模式了 不过Youtube我还是挺喜欢的 只是因为他的算法总能推荐给到我喜欢的歌 这方面比较成熟
techlead最近也说社交网络做到最好推荐算法高于用户社交留言什么的
oflyhigh:
我记得你有一篇帖子发的是羊驼,好像是有这样一篇帖子吧
如果没记错的话,我是从那篇帖子开始帮你点赞的
Joy:
果然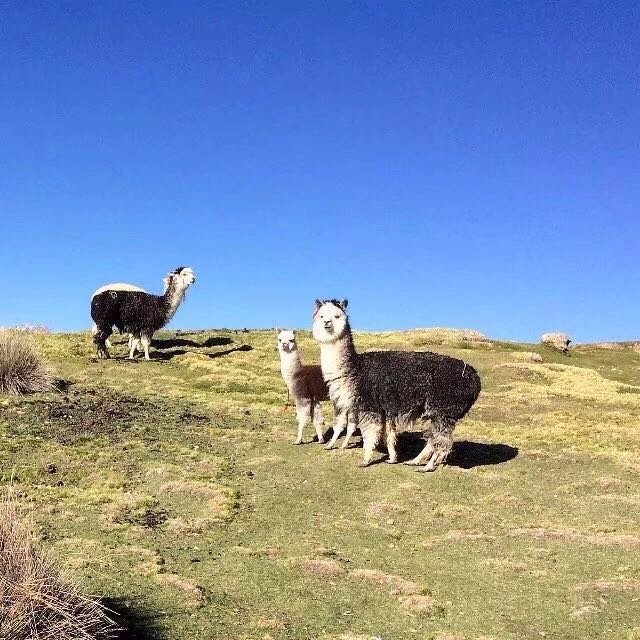 oflyhigh:
哈哈,忘记了是不是这个图,总之记得有羊驼,然后觉得你的帖子挺有特点的
瓜子:
这是在哪呢
我想知道,Joy到底去了多少个国家?
Joy:
在玻利维亚
没有好好算过 可能60左右 但是欧洲国家小
honoru:
六十個,很厲害
早上在比利時吃早餐,中午在 荷蘭買菜,晚上在丹麥過夜
瓜子:
10问之五:相信很多朋友都像我一样,通过"JOY播新闻"这个节目知道的Joy,能给我们介绍一下"JOY播新闻"的由来,它主要关注什么,以及您对它有哪些期许呢?
Joy:
最开始其实是看到一个Steem朋友Reseller发新闻然后受到启发
加上我记得我刚来Steem的时候不知道从哪里得到最新的讯息,觉得这会对CN区的朋友有些帮助吧
从2017年去过Steemfest以后,我自己本身也很关注社区新闻,所以干脆就搞个新闻吧,
其实我是个镜头下比较害羞的人,这一年玩Vlog也是自己把自己震惊了。
现在我回到比利时了希望感觉重新开始新闻,可能以后旅行也希望可以不忘不定时更新吧。
其实我是个镜头下比较害羞的人,这一年玩Vlog也是自己把自己震惊了
honoru:
我第一次看Joy的視頻,是被那投 1Steem 會噴水的 Steem Whale 直播所吸引。
之後,就繼續追看不同視頻。
Joy:
之前看到有日本韩国组团 拉面女孩还穿了韩服很漂亮 这次我们也可以组团去
瓜子:
10问之六:Joy参加过里斯本的steemfest,见过很多社区里的朋友,在全球旅行也见过很多伙伴,每天在社区分享和大家有诸多交流。Joy,能否和大家分享这些经历给您是否带来一些改变呢?还有,您眼里的Steem是怎样的?
Joy:
见Steemian总是很有意思,因为我是很多人的迷妹,印象特别深刻的是在台湾见到了刘美女本人!
给我的改变可能是,我觉得很多人过着很酷的生活,给我很多启发。因为我之前也很迷茫,觉得自己不适合朝九晚五的工作,但是如果你不朝九晚五赚钱不够就觉得有点觉得不如别人,但是很多Steemian他们的想法都跟我差不多,觉得找到了组织。
瓜子:
我可以这样理解:这就是未来区块链可能给大家带来的,一方面可以在擅长的领域从事自己喜欢的工作,另一方面还有比较多的闲暇时光去真正享受生活?
Joy:
我觉得Steem挺好的,有很多有意思的人,像在大会认识的朋友 后来我在各处又再次见面
可能就是其实各种生活方式都不错,比如Steem上面有人搞农场自给自足,又辞了很厉害的工作,搞废物回收也过得有声有色,有很多无政府主义,就是看到了生活的更多可能吧。
Joy:
阿朵旅行是个非常当机立断的人,今天买明天机票的人
可能她最后一分钟才觉得
希望大家都去曼谷参会 会有有意思的经历
见网友总是比较惊喜的体验
Kelvinzhang:
阿朵的照片很棒!无论风光或人文
瓜子:
10问之七:最近steem-engine、scot基本实现了社区一直想要的SMTs,weed、sct、aaa等项目也涌现不断,Joy能否给我们分享一下您的认识呢,这些项目和最新进展对我们cn区的发展有啥启示不?
Joy:
我也还在学习中,跟着你们一起玩SCT玩了几天。Steem Engine是个挺有意思的项目,我之前对此是不太确定的,但是SCT让我觉得有token还是很重要的。希望未来CN区也会有自己的项目,但是Steem Engine毕竟还在起步阶段,在上面建项目还是有一定风险。
我还是觉得Steem本身如果能吸引更多的投资者,才会有更多更好的项目,不知道我的认识正确与否,如果看数据的话,目前这些项目的活跃人数并不是非常非常多。
瓜子:
期望我们CN区能一起协作,做点什么。就像Joy说的,希望未来CN区也会有自己的项目
我也一直认为CN区潜力巨大,就看我们能否抓住这次机遇了
10问之八:Joy给cn区未来的发展支支招吧?
Joy:
像Wherein,partiko就是榜样项目,多亏这些项目让CN区更多人活跃参与Steem,
也多亏点赞团队的一如既往的支持,
我觉得可能短内容短视频对于发展国内市场更好一些,
但是现在的墙的问题对发展新用户也多了很多挑战,
上回听说有人想搞个类似小红书的平台 希望有一天有成形。
瓜子:
是的,一方面需要投资人加持,另外一方面需要我们做点什么,就算海外华人都有6000万+,人多、网络化水平高是我们的优势
10问之九:Steem经过三年的发展,社区创造了500+工具、Dapp,主流Dapp也有60+,涵盖非常全面,这有点像一座森林,Steem为我们带来了黑土地,我们大家在上面播种,树木就自生长起来了。Joy,您认为Steem目前还只是一个区块链社交媒体平台吗?还是Steem有一些新端倪,向我们揭示了一丝未来?
Joy:
社交媒体肯定是Steem比较重要的特性,现在区块链上用户比较多的社交媒体毕竟寥寥无几。我认为搭在Steem上面的Dapp数量多当然也是好事,这对发展新用户有好处,可以根据不同的喜好发展不同的新用户。我希望未来Steem还是可以在社交网络这一块发展的比现在好,加上各个Dapp和Steem-Engine智能合约的优化在区块链的世界占据自己的一片天。
瓜子:
一起向未知探索,也是一件很快乐的事情,
跟我们分享一下目前爆火的"voice"吧?
Joy:
我看了Dan的演讲,觉得Voice和Steem的侧重点应该不太一样。
Voice可能更侧重于用户进来时候的真实身份,且会让真用户免费进入,
Voice有点像"记者"分享自己的观点,利用Voice代币把自己的观点广播出去,让更多人看到。
而社交的概念好像并没有那么重。录入真实信息也避免了机器人。
瓜子:
我之前考虑过每个人都能发行自己的代币,自已以特定标签分享就领取自己发行的代币,如果他人对你的标签感兴趣,亦可在你的标签下分享帖子,领取你发行的代币。愿意在你的标签下发帖的人多了,你的代币就值钱了,
一闪而过的创意,最后淹没在无数新想法之中。
Joy:
BM了解Steem的一些问题,新的机制可以一定程度上避免Steem的问题,但我也觉得Voice会是跟Steem效果不一样的平台,拭目以待,目前还无法注册吧.
有意思的想法,我相信这个价值取决于用户量有多大。试想我们天天用Instagram贴标签,为很多标签做广告呢。
瓜子:
每个人都有动力去扩展自己的标签,分发自己的Token,假以时日,社区会涌现出一批意见领袖来(也是很多人用的标签),
真正激发每个人的微弱力量。
当然前期是,需要有一个体验很棒的工具
10问之十、最后一个问题了,Joy,有没有一句话想送给自己,以及wherein的小伙伴?
Joy:
大家继续玩Steem和Dapp吧,希望不要太在意收益,玩的开心。然后希望我自己可以去曼谷,见大家,跟大家一起玩。
瓜子:
希望我们都梦想成真
今晚谢谢Joy花这么长时间跟我们分享,干货很多,我要慢慢消化。
---------End---------
Steem为我们创造的一个全新的地貌,"为钱而来,为情而留",因为同样的原因我们聚集在这里,我们也会因为同样的原因停留在这里!