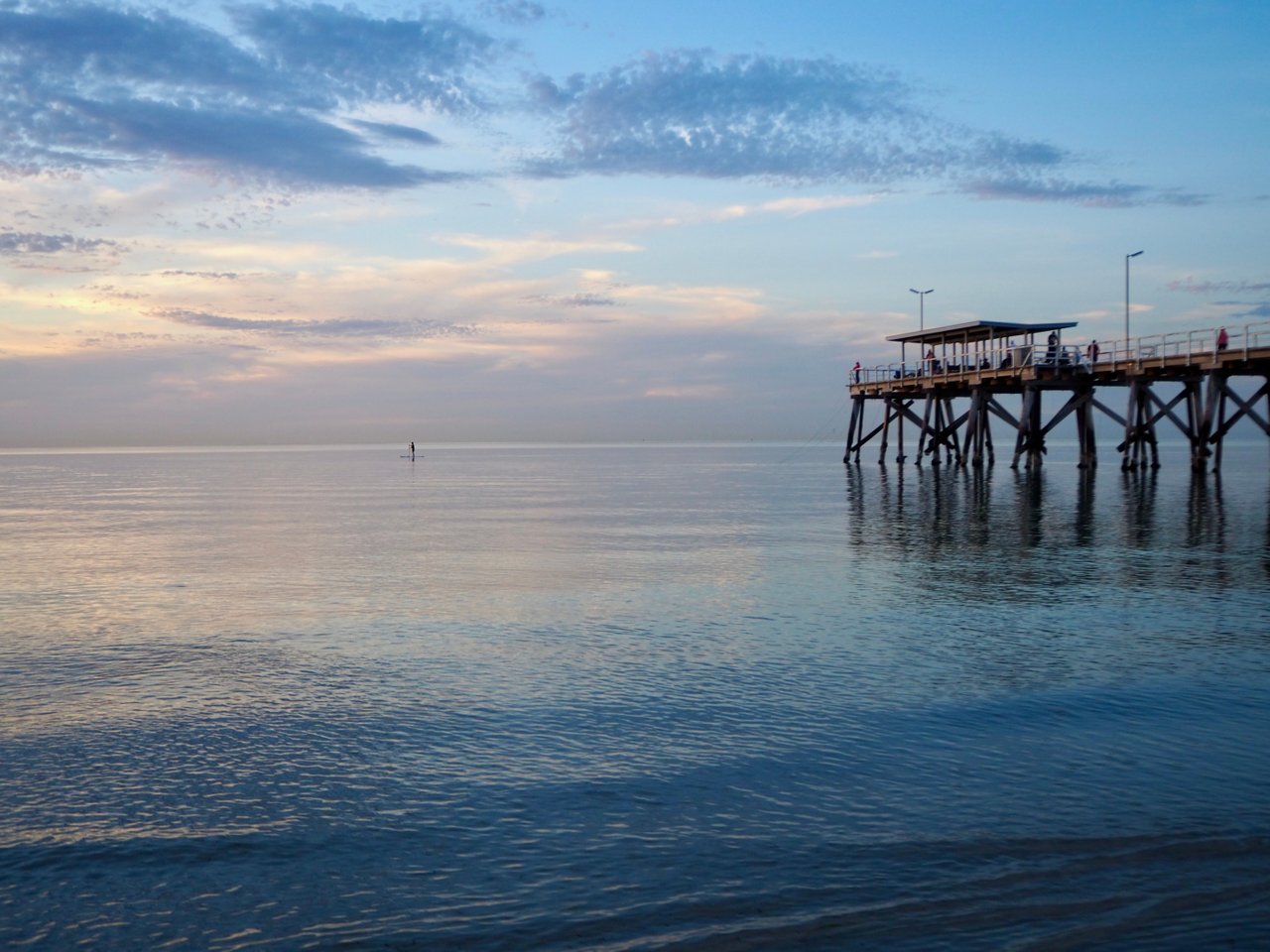 The lone paddle-boarder floated along on the calm waters off the coast of Australia; Careless, meaning not a care in the world. At peace, meaning with her own company. Content, meaning she was exactly where she wanted to be at that moment.
We were paddling around ourselves, closer to shore, and in a similar state of being. The sun was dipping low at 8:30pm, the weather was still warm, some 35°C, and the sounds of silence were broken only by the occasional couple walking by chatting or the laughter of a child splashing in the water, the call of an ocean bird. Idyllic.
I'm sitting in my office right now just taking a break from pretending to work and flicking through some photos I've taken in the year.
Some of the best, maybe not photographically the best, but certainly the ones the appeal to me are those from our vacation in New Zealand a couple months ago.
Flicking through I see many that transport me back to the moment in which they were taken, the feeling and emotions...The enjoyment. There's others though...That burger I snapped because it looked so good, my wife beside the firepit at home, beanie on snuggled under her blanket, that one of my dad and me in the nursing home...He's declined over the year, remembers me sometimes, others not...But on this day he did - A good day.
Photos have an amazing ability to transport one back to the moment and I value them...I take them for that reason, not to create the perfect shot, but to capture the moments of life, the fragments that I weave into the tapestry of my life.
My ethos, the phrase I end my posts with should tell a person all they need to know about me and what's important to me. Life is important to me...Each moment of it, and I work hard to make them count, to make them valuable. This means taking amazing trips overseas, shooting at my range, watching Netflix with my wife...Or sitting at the beach watching the sunset.
Today, and every moment in it, is a fragment of your entire life...How's your tapestry looking?
---
---
Just tag #whereonwednesday in your post, on a Wednesday, to join in if you would like. It's not a challenge or anything dumb like that, neither do you get anything for it. It's just a chance to post your thoughts and maybe a picture or two.
---
Design and create your ideal life, don't live it by default
Discord: @galenkp#9209 🇦🇺