Welcome to our sixth edition of [Whiskey Club Tasting]. Today with a scottish whisky from Dufftown in the region of Speyside. 
"Rome was built on seven hills, Dufftown stands on seven (pot) stills."
The logo shows a salmon which refers to the fly fishing on the Spey river. A traditional and popular sport in Scottland.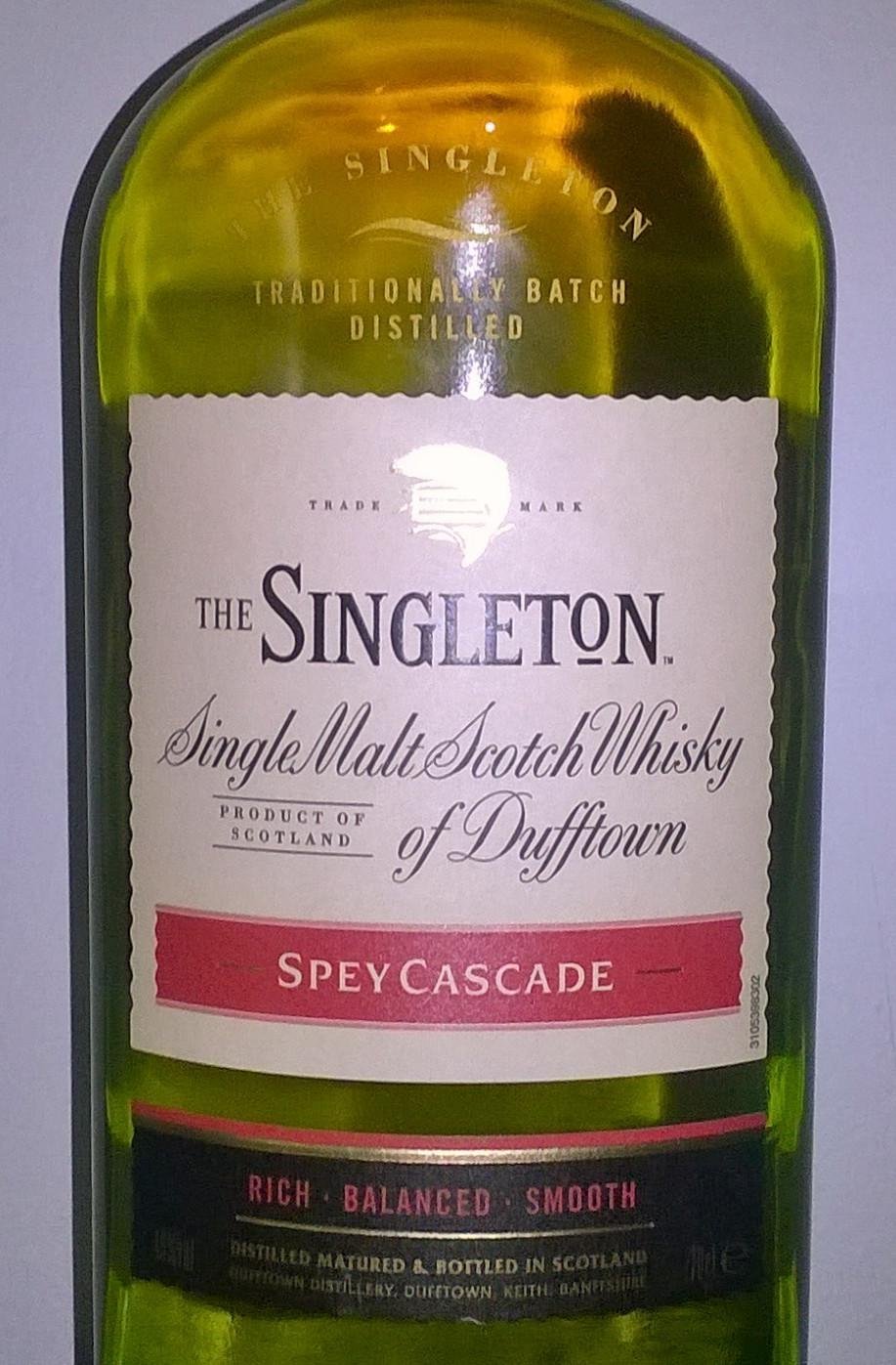 The Singleton - Single Malt Scotch Whisky of Dufftown - Spey Cascade
The Singleton Whisky comes from the Dufftown Distillery in Dufftown/ Scottland. The Whisky matures in american and european oak casks. 
What is the difference between european and american oak casks? 
Whisky that matures in european oak casks is stronger than whisky that matures in american oak casks. The american oak makes the whisky more balmy. In general the european oak cask is more expensive than the american but has far more flavours in it. 
The whisky matured in ex-sherry and ex-bourbon casks.
Legends say that the Distillery of Dufftown used water of such good quality that other distilleries tried to redirect the stream so that they can use this clean water.
Because it is a whisky with no age statement you can say that the whisky matured at least 3 years and one day. That's what the law is dictating. Experts guess that it is six or seven years old. 
Taste
'Flavours with layers of rich stewed fruits, soft brown sugar and toasted nuts' - that's what they say on the label on the back of the bottle. 
And yes, the whisky is balmy and fruity although you definitely taste the 40 % vol. alcohol it has. It is a very dry whisky with a very interesting taste. Also a bit of walnut is in it. So the discription is quite correct.
It smells spicy and malty. 
Optic
Because of the caramel coloring the whisky has a great brown and golden color.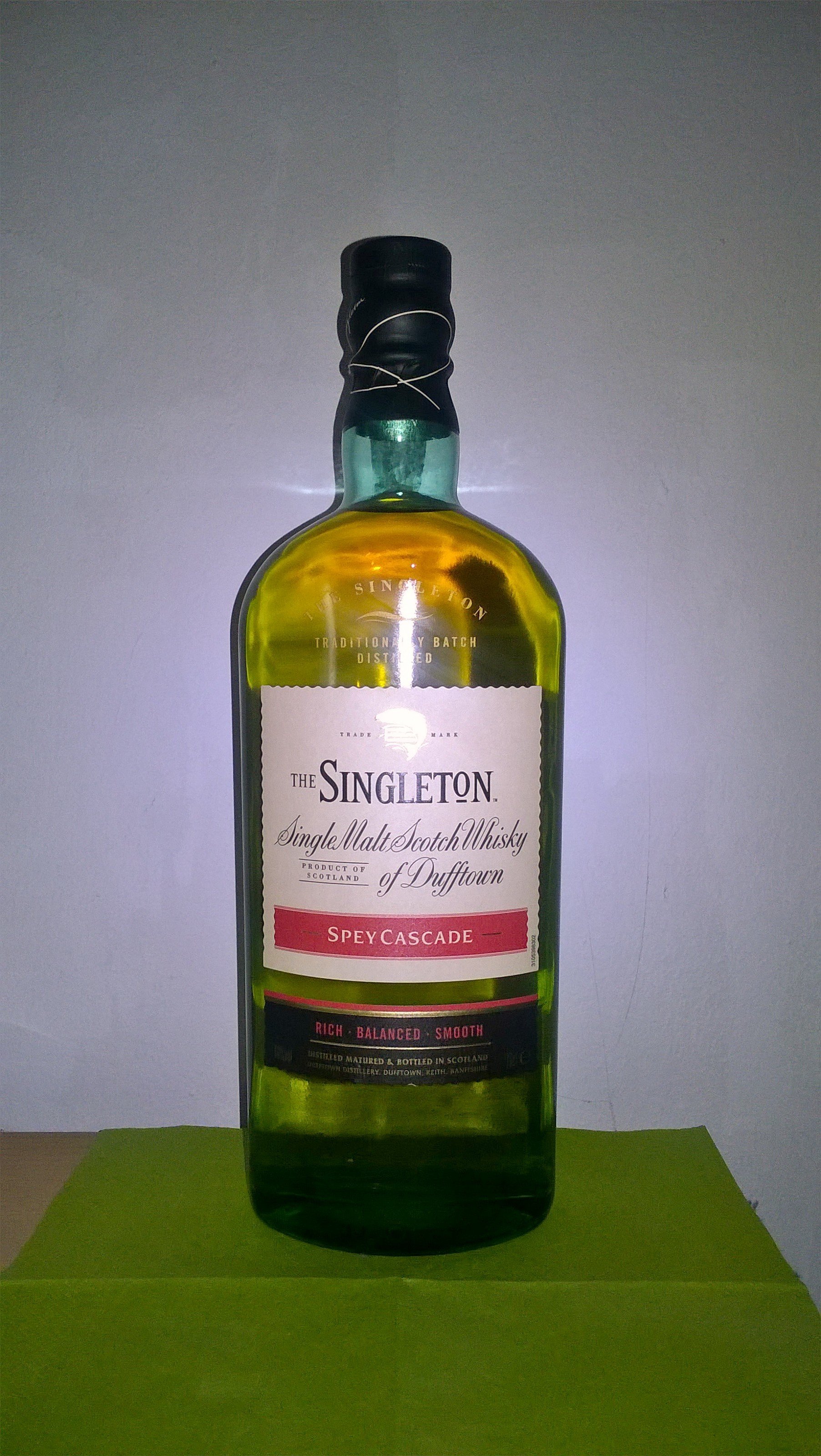 For more information just visit: Whisky.com
Next time we will have a closer look into more smokier whiskies! Be prepared :) 
 ________________________________________________________________ 
For our first four editions click here:  
Edition 1:  JAMESON Select Reserve Black Barrel - Link
Edition 2:  Chivas Regal Blended Scotch 12 years - Link
Edition 3: Makers' Mark Kentucky Straight Bourbon - Link
Edition 4: Glenfiddich Single Malt 12 years - Link
Edition 5: Dimple Blended Scotch Whisky 15 years - Link
Edition 6: Kilbeggan - Traditional Irish Whiskey - Link
________________________________________________________________
Enjoy responsibly! Cheers :)
If you like our Whisky Club Tasting please follow us and upvote! Thanks :)