Welcome to Thirsty Thursday!
Because we are huge whisky lovers we want to share the best drinking whiskys with you. We are looking forward to build up a smooth Whisky Club here on Steemit with great discussions about the best beverage on earth :) 
For today we want to present the first whisky on our list:

JAMESON Select Reserve Black Barrel
matured in oak barrels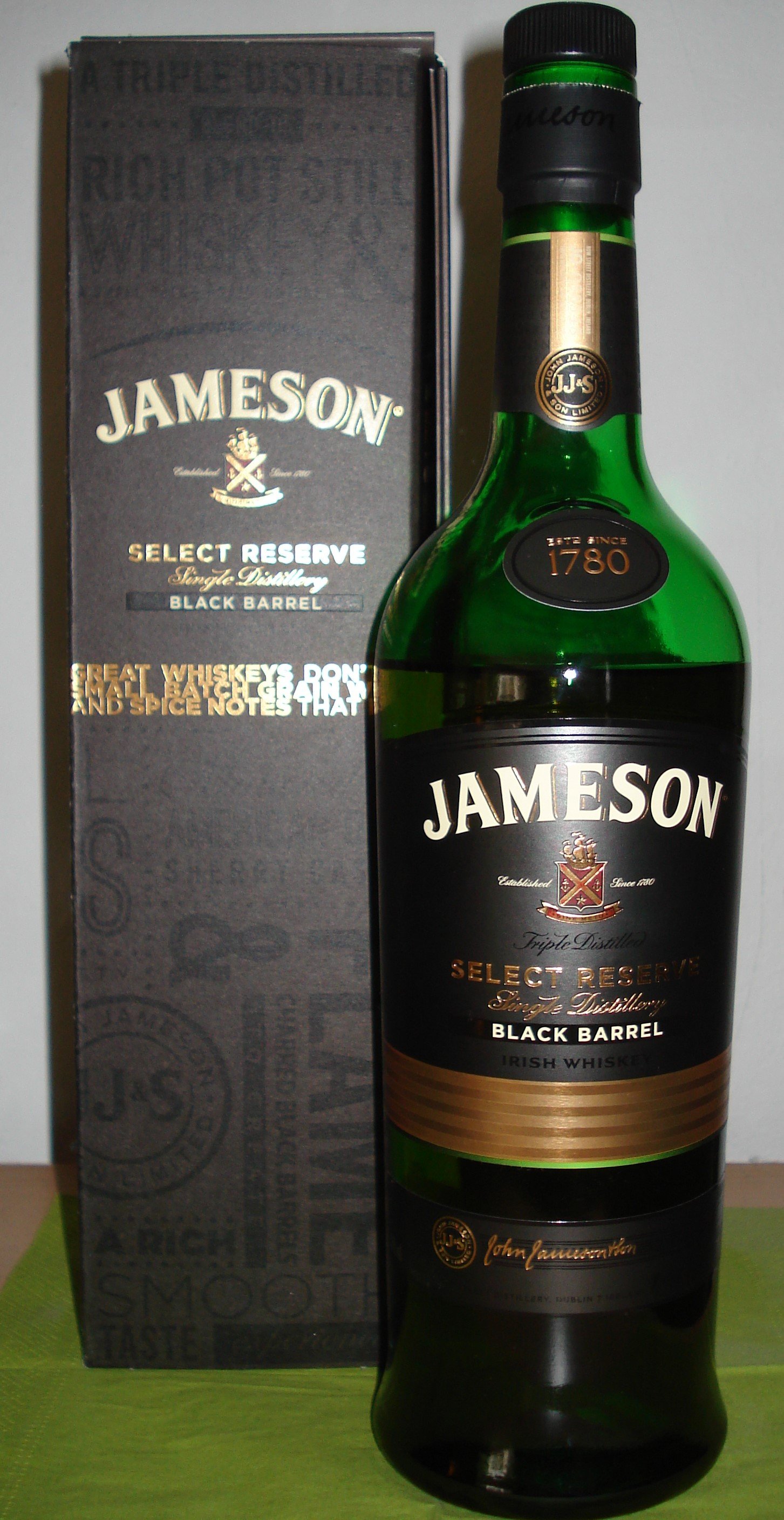 The whisky comes in a black box with golden letters on it. It really looks very gallant and noble. 
On the homepage it says it is an Irish Premium Whiskey. It is a Blend of Single Irish Pot Still and Small Batch Grain Whiskey which is dripple destilled. The scarce Grain Whiskey is only used for the Select Reserve.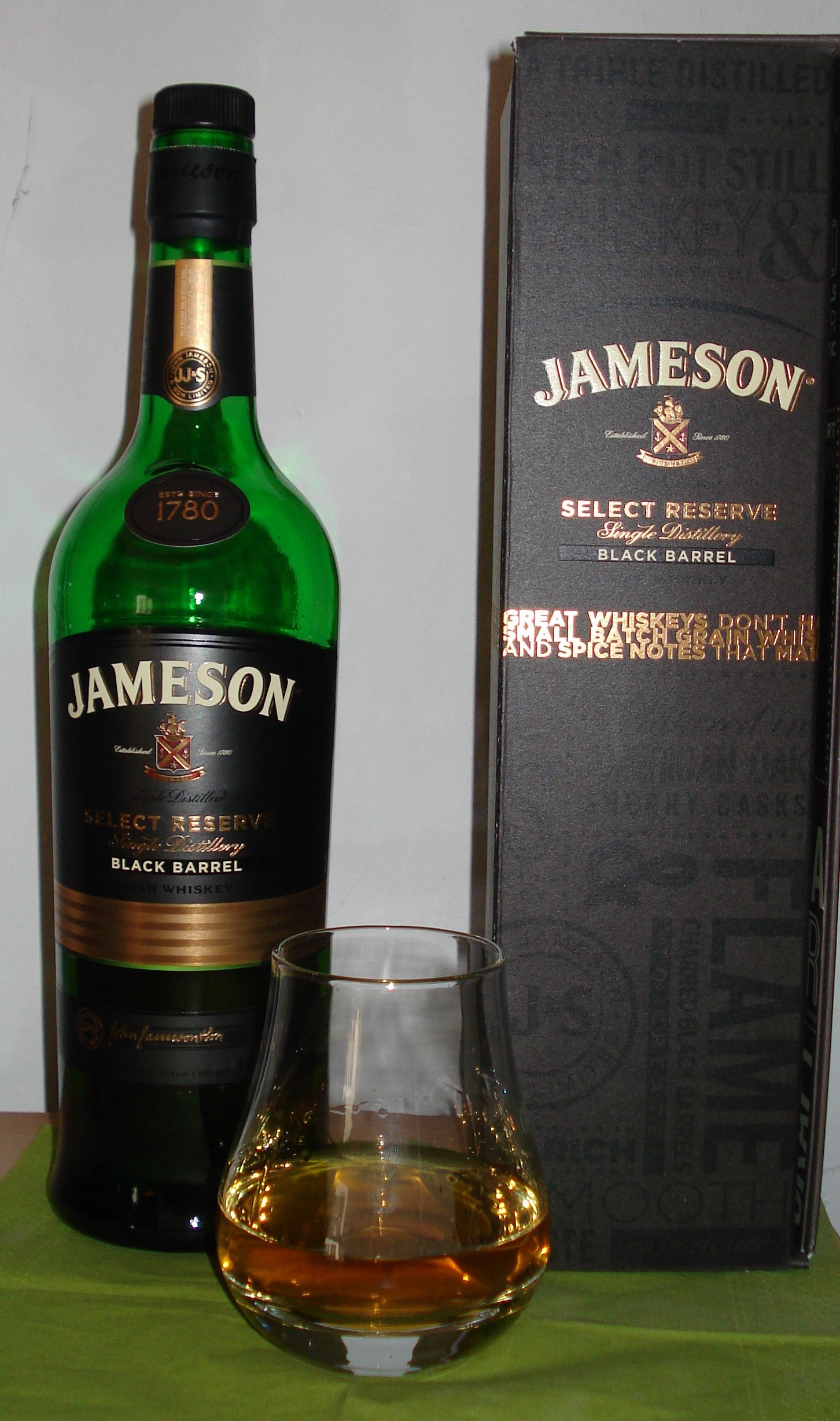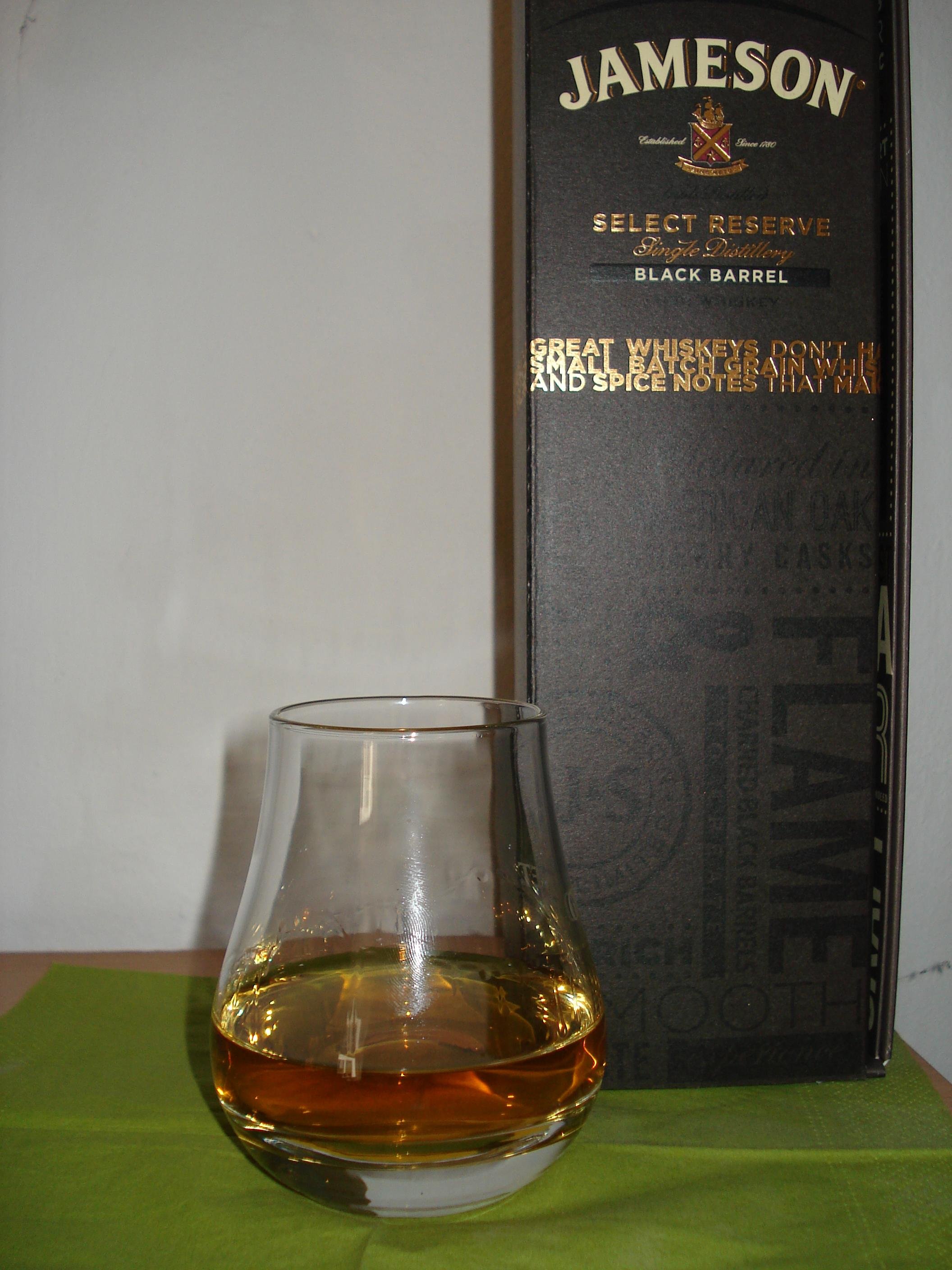 Optic
Have a look at this great golden color of the whiskey. It is very rich and concentrated and greasy as you can see on the nosing glass. 
Taste
The Jameson Select Reserve Black Barrel has a very smooth, fruity, rounded and vanilla/ oak taste. The first draught comes very sweet which is quite surprising. After that there is a flood of different flavours. 
________________________________________________________________
People who don't like peaty and smoky whiskys will love the Jameson Black Barrel.
The price: one bottle (0.7 litres) costs around $ 35. available on Amazon.
_________________________________________________________________
Do you know the Jameson Select Reserve Black Barrel? How do you like it? 
You liked our first post? Please upvote and follow us :) Thank you!
More whisky to come ;)