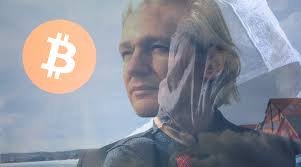 Julian Assange, leader of Wikileaks was arrested for disclosing the classified information of US government yesterday on april 11th 2019 by UK police.
Assange was charged with hacking also with the whistle blower Bradley Manning published unclassified documents which consists of military field reports of US on October 22 2010 of 391,832 total documents.
Just after 24 hours of Assange arrest the Wikileaks charity got donations worth of $20,000 in bitcoins and some are in zcash which makes difficult with the privacy of the sender. Wikileaks received over 4000 bitcoins in a year. That's approximately $20.3 million at the time of writing this post.
Posted using Partiko Android