wild wild web| + little bad news inside
---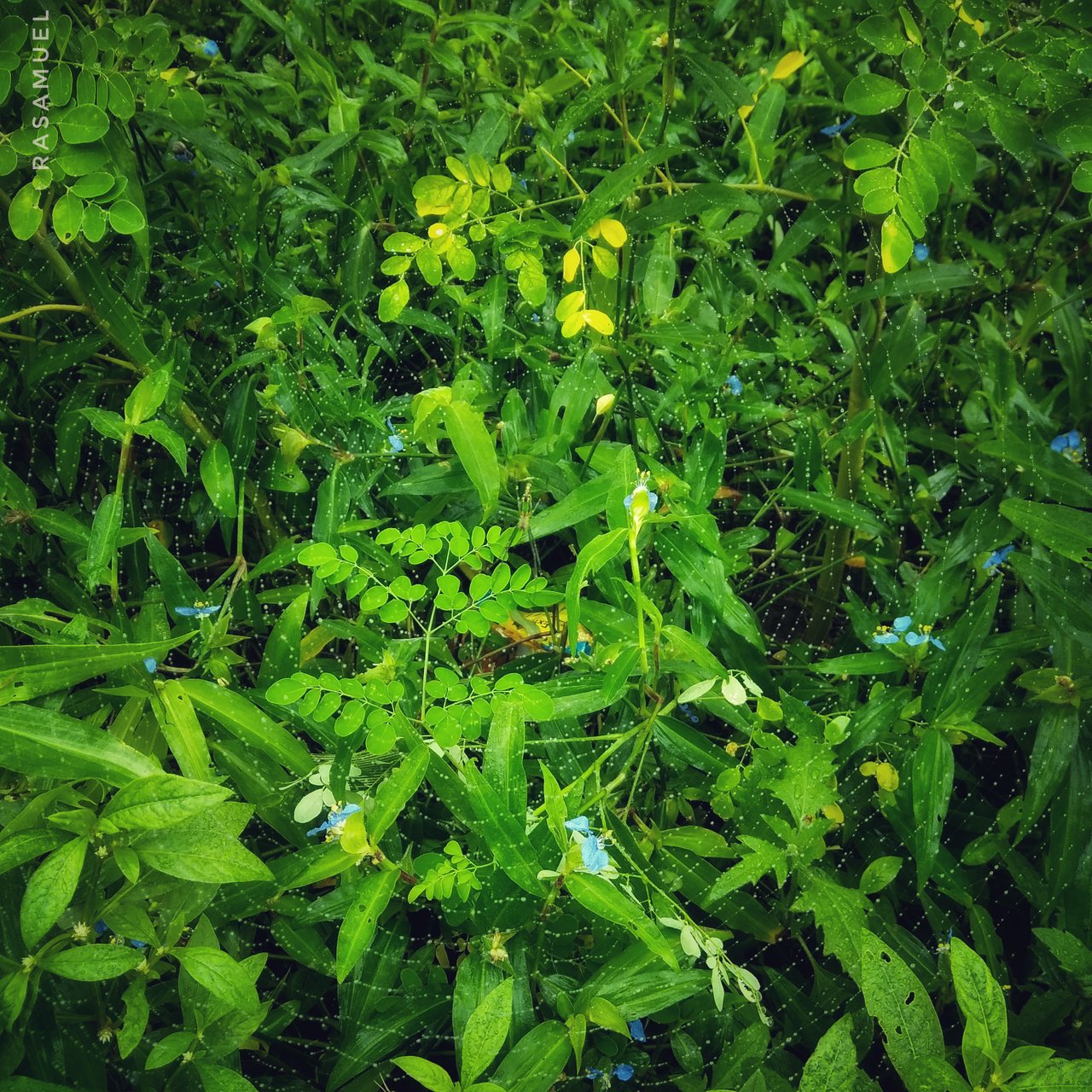 ---
So I step outside, right -- into the wild wild west, a.k.a my backyard -- and it is a clear, beautiful day, right? And I'm not talking about the typical kind where the sun is all ablaze and everything, but soft and gentle and almost overcast.
---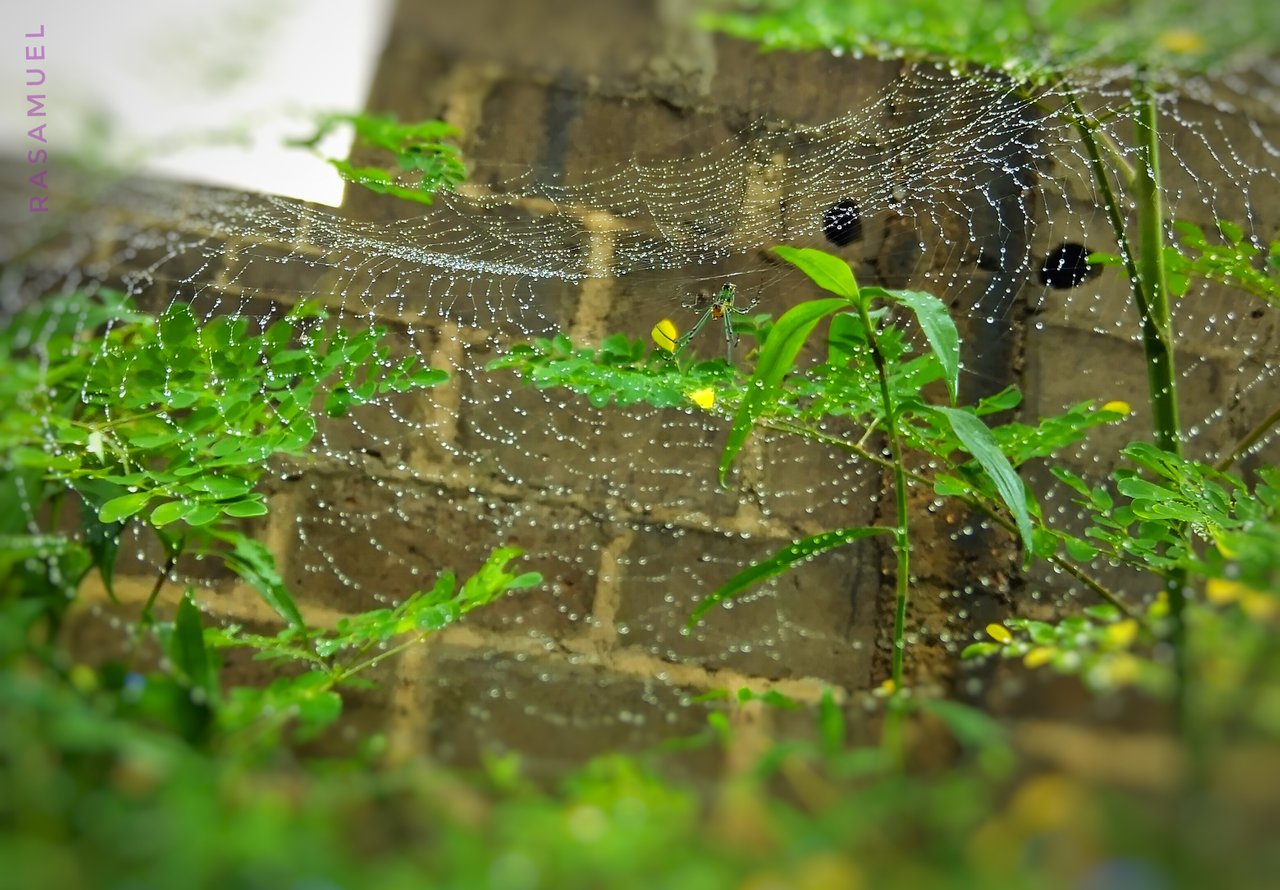 ---
And I think to myself, hey ok, ok, this is a good time to foray deep into the wild wild west -- aka a few steps into my backyard -- and take some photos of some dangerous animals!
And so I ran back inside and took out my phone.
But guess what, as is typical in these parts -- the wild wild west -- the gentle sunny day became a pouring rain!
---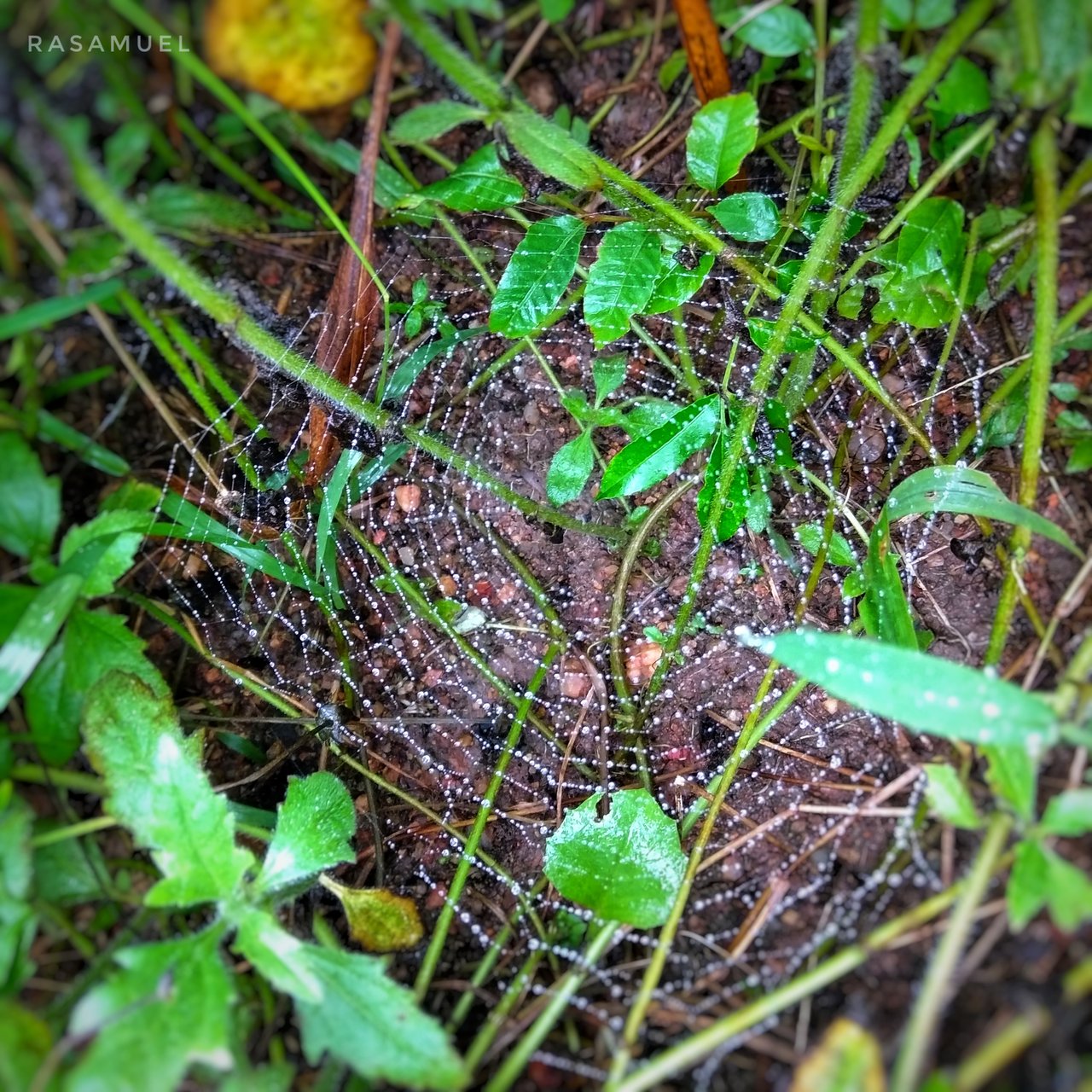 ---
So I had to chill for a bit, and when the rain cleared, guess what again!, alas a more magical day was born! So it was definitely time to take some shots, of some scary animals!
Or so I thought.
---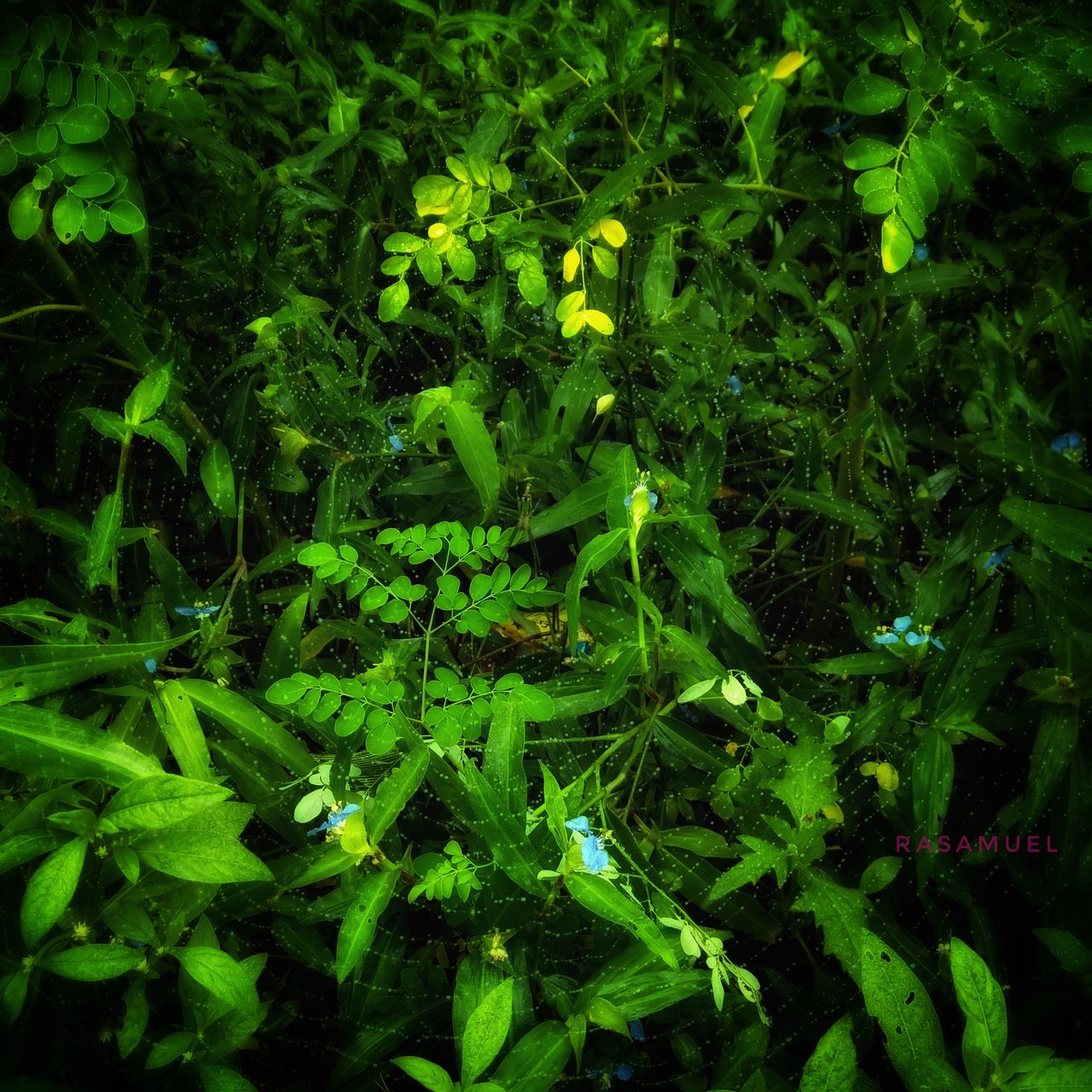 ---
Imagine my surprise when, having forayed deep into the wild wild west -- aka just outside my backyard -- instead of finding dangerous animals, I see beautiful webs spurned all over lush green leaves.
---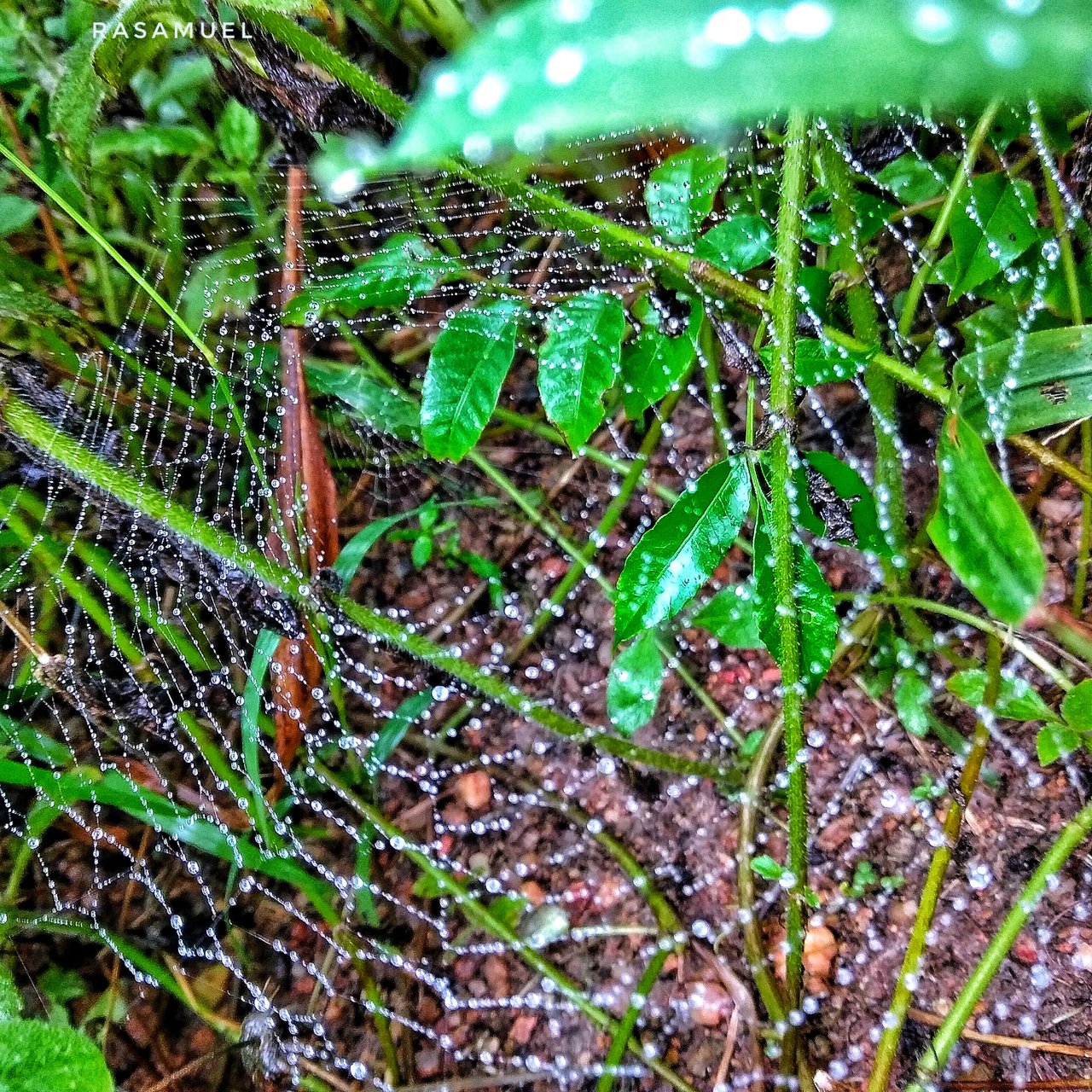 ---
For one reason or another my camera refused to focus on this beautiful spider in the middle of the web -- perhaps because it knew that under this circumstance, the web was more deserving of the focus!
---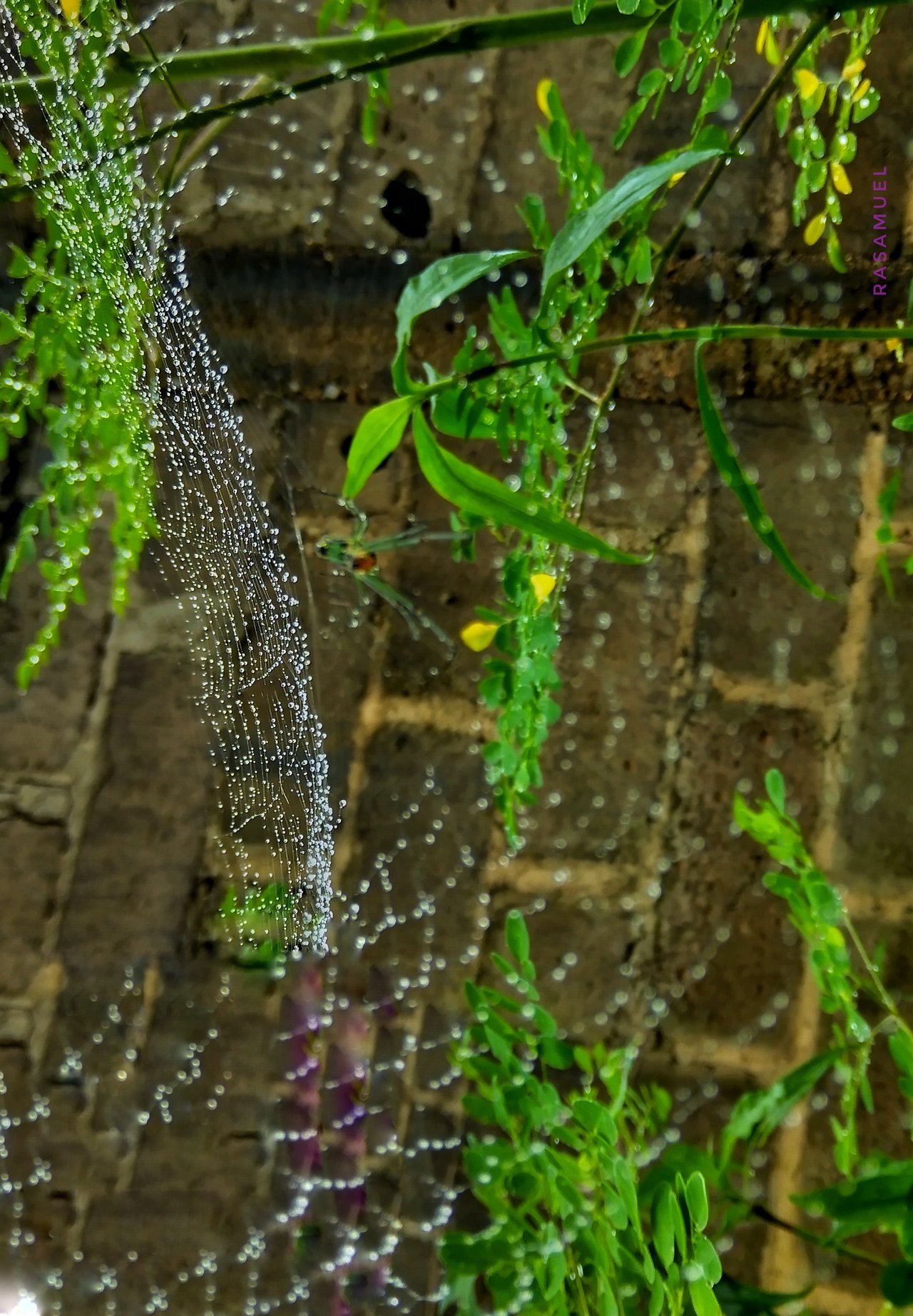 ---

and now for the bad news
---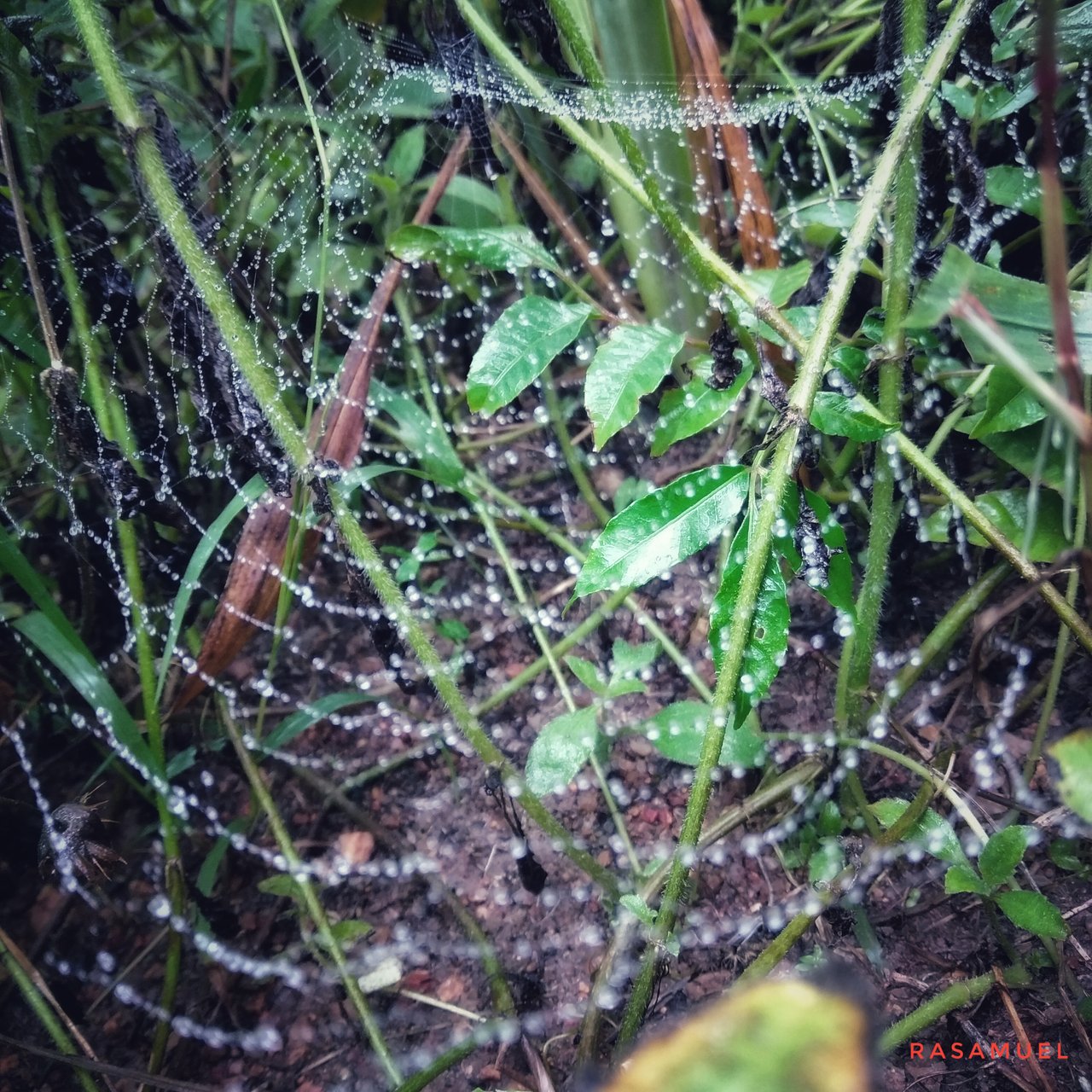 ---
The bad news is, though, that this part of the wild wild west, sadly, is no more.
As you can see, it is situated just beside a building under construction, and just yesterday a couple of heavy trucks came to drop off a lot of woods and cements and blocks and stuffs -- and guess what they had to drop them right on the leaves and stuff.
Anyway as of this moment major construction has begun, and it saddens us to say that in a matter of months, or years inevitably, the wild wild west may be no more.
---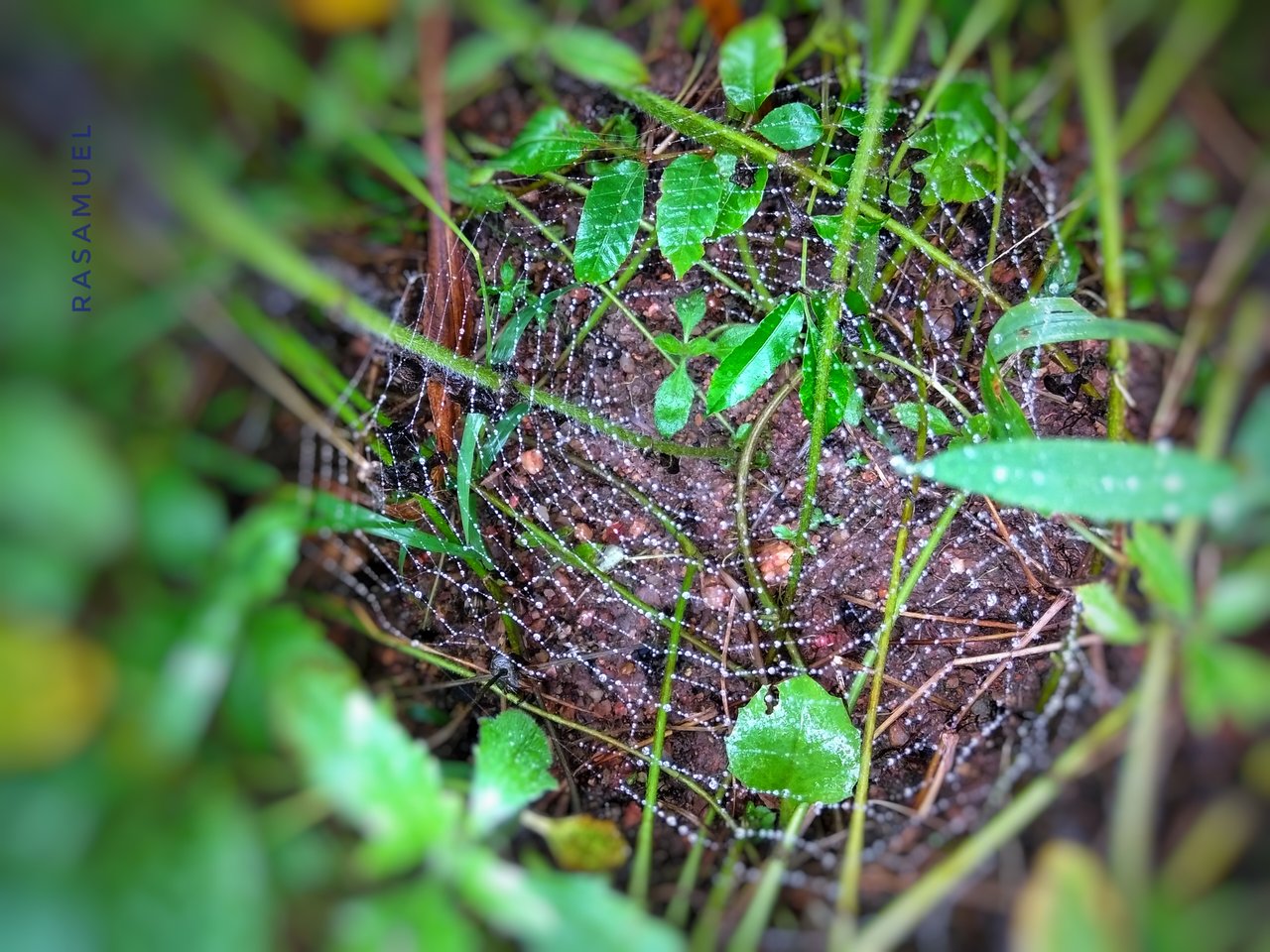 ---
Hope industrialization is worth it, humans.
For now enjoy these remaining photos. It is all we have left of this part of the wild wild west but worry not, there are still a lot more to be seen of the remaining rather vast, rather dangerous expanse -- of the wild wild west. Don't forget to tune in next time!!!
---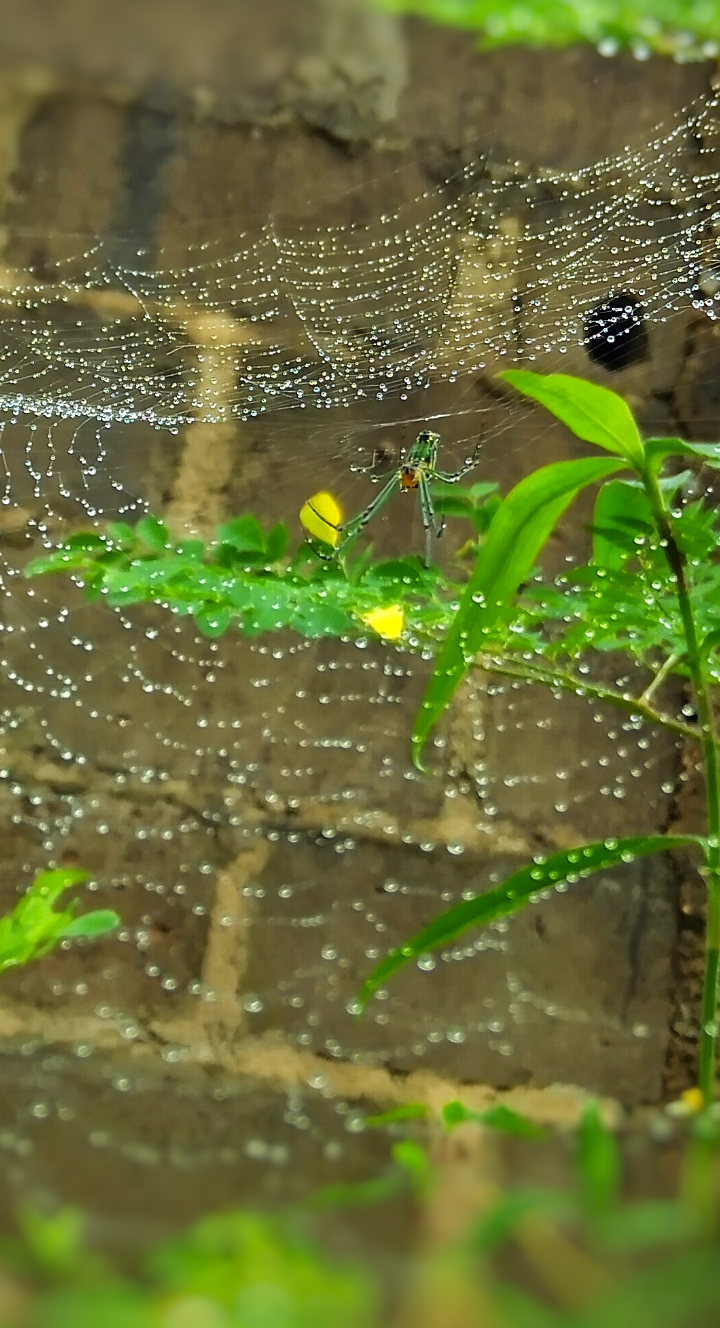 ---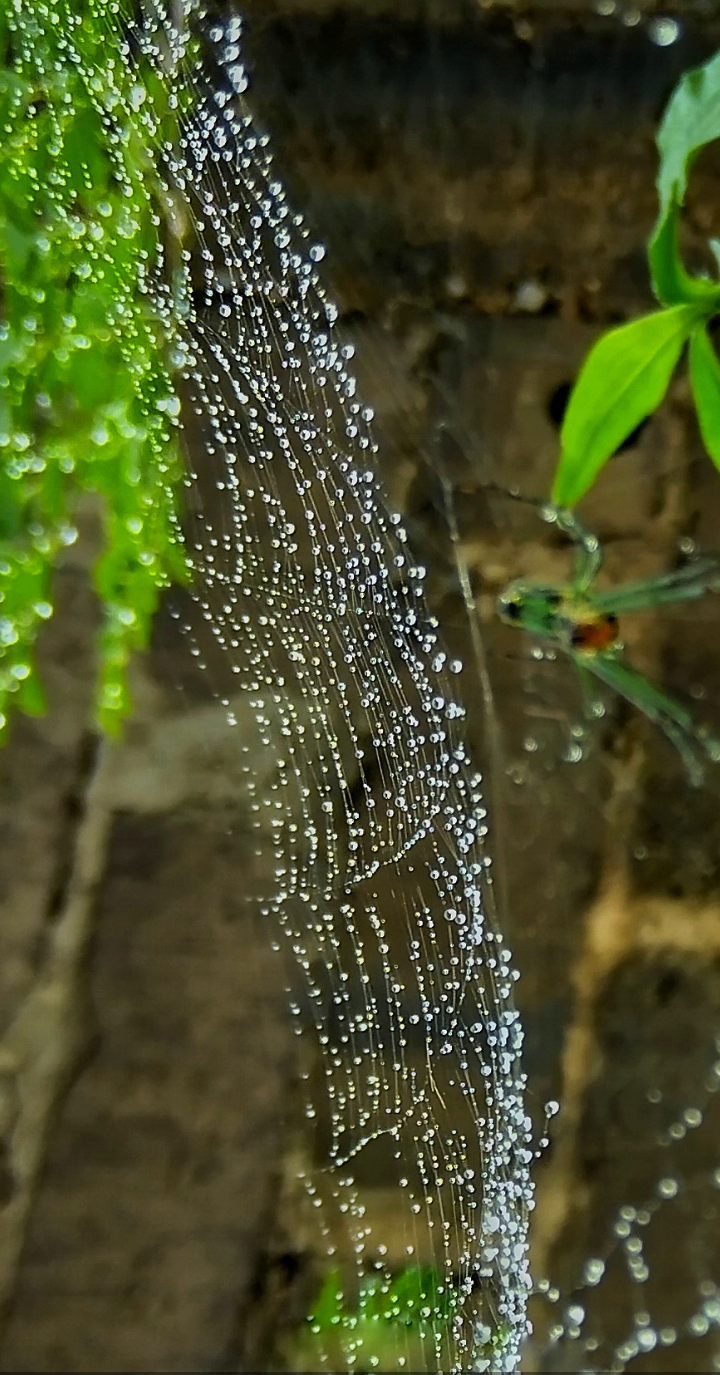 ---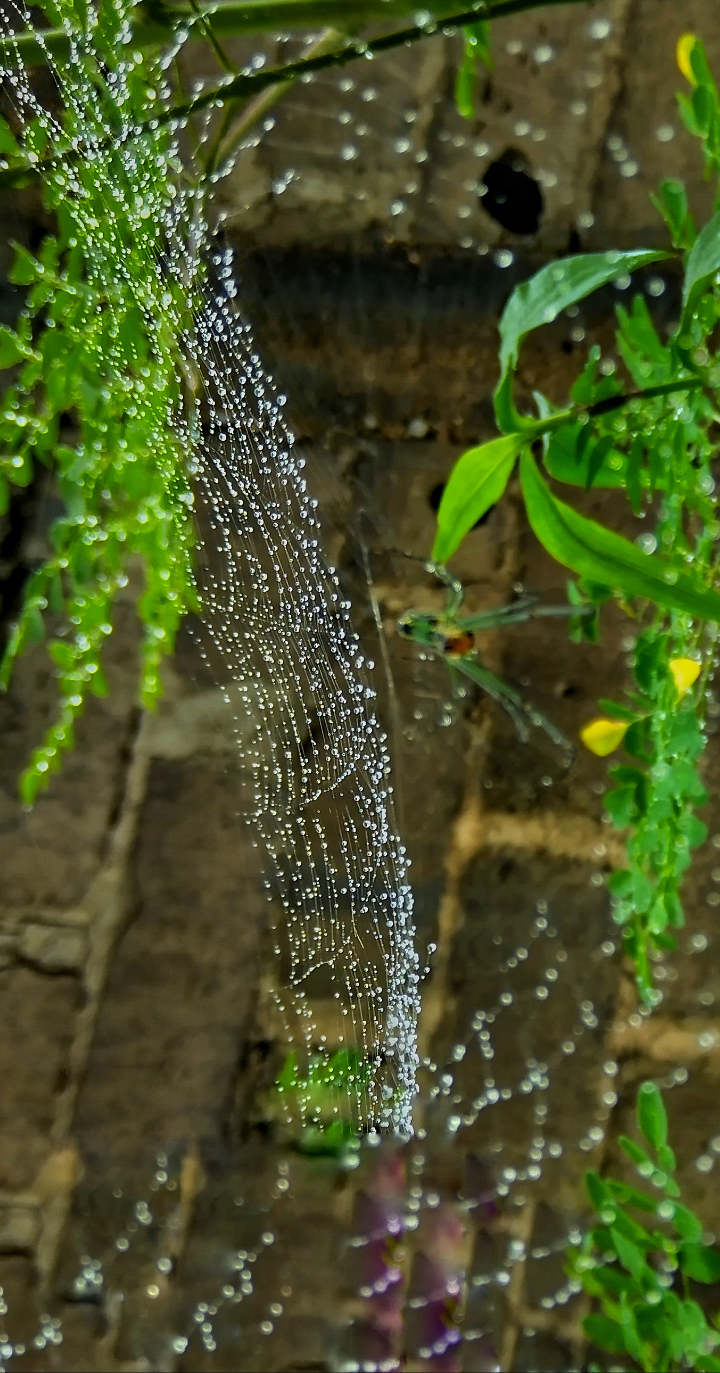 There is a website blog thingy on our internet where relationship stuffs are written about. It's called Nubian Lovebirds and you can check it out here. .