Hey gang,
I hope you're all doing well? I'm going to stop apologizing for my silence, because at this point I'm a serial offender. But I only like to post when I have something to say, and today is one of those days.
---
Has our society we gone completely overboard with our need to take selfies?
Why is it that nowadays everything has to be documented, as opposed to simply experienced?
Don't get me wrong, there's absolutely no harm in taking occasional selfies, especially if you're sharing something you're doing and that you're proud of, or on vacation or with friends. I regularly post some of this kind myself, either working out, or more recently, pregnancy photos of myself (I have to document this, I mean come on!)
The more pathetic ones
But then there's those that go slightly overboard. When you take photos of your own face every day, making ridiculous duck faces, pouting lips or whatever is considered "sexy" nowadays, then I believe you have a problem. These are the kind of selfies I'm totally allergic to, and it tells a lot about a person's insecurities. I still don't know whether to feel sorry for people who have this affliction, or whether to mock them.
Those people that sit alone in restaurants and take pictures with their cocktail. The vain ones, the ones who take look at me photos, the tell me I'm beautiful kind. I find these pathetic, but at the sametime, I think to each their own. I may be judging you a little for being superficial, addicted to your own image and for your sad need for instagram validation, but everyone is free to do as they please as long as it's not harming anyone else.
This brings us to the next class of selfie-takers, which I actually meant to talk about.
The overly overboard selfie taking!
That's the reckless harmful kind, the kind that beyond being just pathetic actually endangers people, animals or the environment around the photographer. There are several examples I can think of.
There was this girl who took a selfie with someone about to jump off a bridge to commit suicide. You can read the article here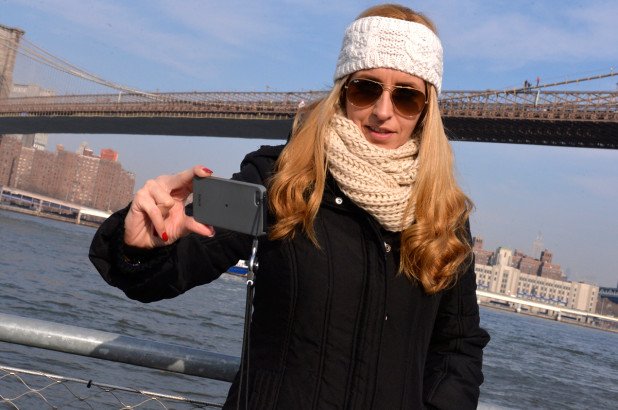 Then there was a hoard of people passing around a baby dolphin on a beach in Spain to take selfies (read the article here. Spoiler alert, the dolphin died of stress because of it.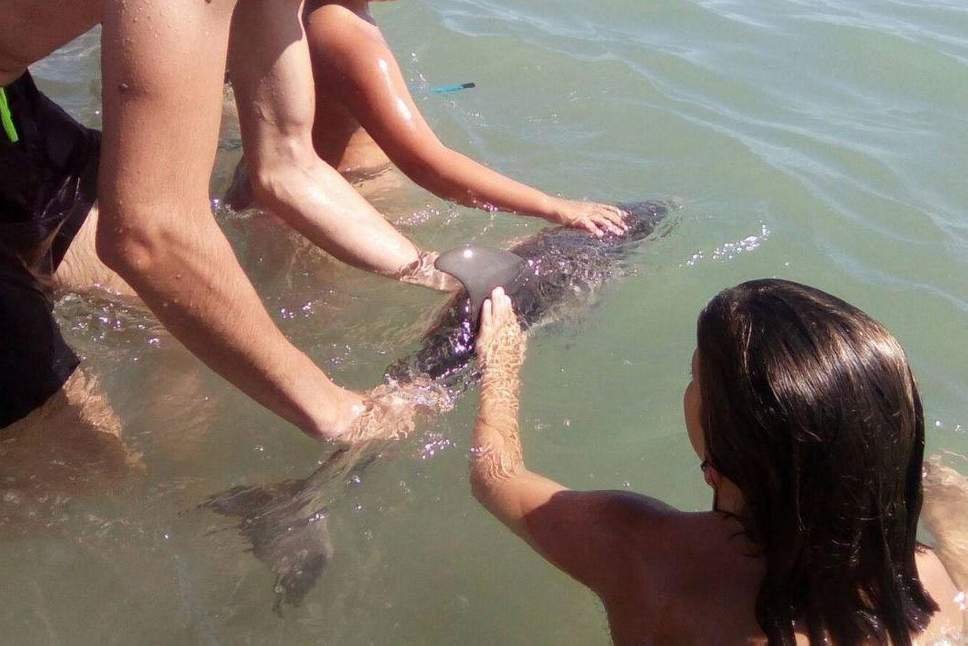 There are many more real life examples I could talk about, some I see often here. People taking starfish out of the water for selfies, posing with tropical birds, sloths, monkeys, iguanas, or who knows what other wild animals that were captured in the wild and kept hostage by locals in order to let tourists take selfies for money.
yes, you've heard it right, selfies have become a business!
---
Nowadays people go on vacation in pursuit of the best Instagram shots. Forget about experiences and memories, likes are more important. They define who you are. They make you popular if you use the right hashtags. It's extremely sad, and quite infuriating.
---
Today I went to the beach with my husband, when I saw a girl snapping pictures of something in a tree. As we approached, I noticed a juvenile sloth in a palm tree leaf. He looked like he wanted to get back to a "real" tree, the kind that they eat from and live in, and the poor animal seemed to be in the wrong spot and way too close to the road.
More tourists started gathering around us, and of course everyone immediately took out their cellphones to snap pics. It's OK, I thought to myself, these people never get to see an animal like a sloth in real life, so I can understand the enthusiasm to take pictures. As long as they keep their distance.
I was going to snap a pic myself, and then resisted the urge. I reminded myself of an article I once read which states that when you photograph everything instead of just living in the moment, you actually miss out on living your experience. So I decided to observe the animal and the humans around it.
I ventured a bit further away where we spotted another one, much higher up this time. When I looked back, I saw 2 German tourist girls in their 20's who got way too close to the first sloth. They had gone all the way under the palm leaf to snap selfies with the terrorized animal. The sloth was clearly in distress, but was trapped and couldn't get to any other branch because the girls were blocking his way. I made the remark to my husband @el-cr and right away he told them to back the F off.
My husband has no filter with people, and in a case like this I'm very happy for his tactlessness. It was no time to be polite, and they deserved to hear the harsh truth. That they were being disrespectful and reckless with this poor animal. Sometimes people have to just wake the F up and understand when they are acting like idiots. He told them to respect wildlife and that they should keep their distance. He said that's enough with the selfies! One of the girls responded "Sorry, first time!" as if that made it somehow more excusable. My husband responded that he didn't care whether it was the first or last time (although I sure hope it was the last!), and they went quiet.
Did they understand the message? I was waiting for any comments they would make to each other in German (I never tell people when I speak their language, because I love to spy sometimes), but they didn't say a word. I think deep down they realized what they had done. People just don't think sometimes.
If there is one message I could transmit to every future tourist coming to our area, or any other place on this planet where they can view wild animals, it's this:
---
Animals do not exist for our entertainment. If you want to observe, do so from a distance. If you want a selfie, use photoshop instead. Live your experience, live in the moment. Drop that damn phone for a minute. Basically stop being a superficial pathetic attention seeker, and be a decent person. PERIOD.
Rant over...