'China is committed to protecting peace. They have no intention of fighting the world. But China will not leave an inch of land on the border to protect the border. "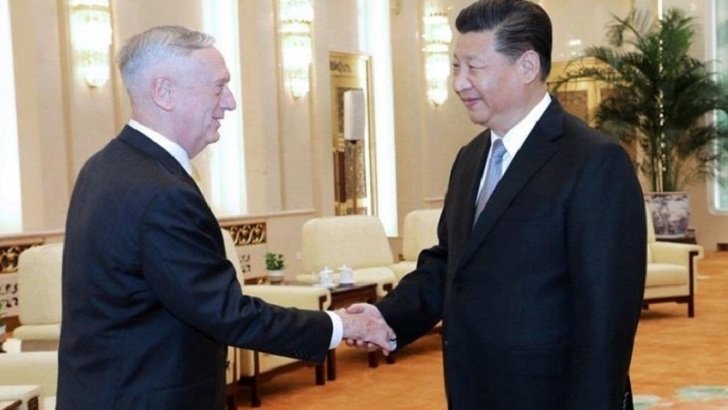 On Wednesday, US Defense Secretary James Mattis made it clear that China's life press release, Xi Jinping.
British media said after the meeting with US Defense Secretary James Mattis, Zining said this. Matis traveled to China during the deterioration of the relations between the two countries by imposing counter-tariff trade and China's establishment in the South China Sea. She has visited China as the first Defense Minister since 2014. She is visiting China as the first Defense Minister since 2014.
Xi Jinping said China does not want to increase the boundaries of their own state, they do not want to build colonies. But their position on their sovereignty is very clear. He said, 'We will not give up one inch of ours. At the same time, we will not be able to capture any smaller parts. '
He commented that the Pacific Ocean is so big that both the United States or China can enjoy its benefits.
According to the Singapore-based Media Straits Times, there is no demanding part of Brunei, Malaysia, Philippines, Vietnam and Taiwan to occupy almost the entire part of the South China Sea.
Chinese experts believe that the visit of the Pentagon chief has mainly been reflected in the efforts of the two countries to come to the negotiation.
Xi Jinping said that the two countries should maintain mutual respect and build a bilateral relationship that is most convenient for themselves. Military relations can also be spellbound.
Matisse also said in the same way that the United States is focusing on military and bilateral relations.
Earlier, on Tuesday, met with Chinese Defense Minister General Wie Feng, Mattis.