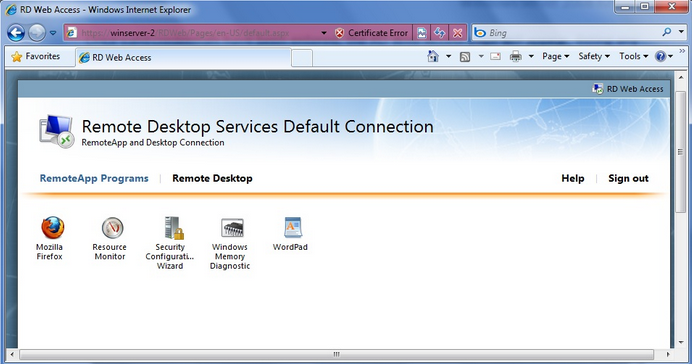 Source Image
Remote Desktop Services known to users and administrators as RDS was also previously known as terminal services.
This is a very important role on the server that allows users to access and communicate to machines virtually.
Remote Desktop Services can be used to gain access to desktop applications over the web, for example: an administrator can publish Adobe reader over the web and a user can get the adobe app presented to him or her over the web as an application.
This is also used as cost saving whereby users are handed out thin clients that can interface these RDS and neccesary apps are published.
Hope this was informative.
Regards,
@trev03