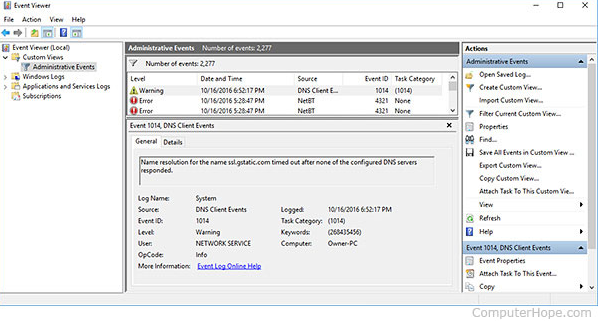 Source Image
Troubleshooting a server or desktop maybe a needle in a hay stack at times therefore we need as much clues as possible, I always attempt to look at event viewer because it shows a log of all apps and system messages.
It is a very useful app because you can gauge from the errors and event ID's on the issues the pc is experiencing however, if there aren't any issues, I would rather you not go around digging in here as there are always event ID's that creep up that may not necessarily be causing an issue as looking in here could only make you paranoid.
So , lesson of the day, when your pc or server acts up, you must check here.
Thanks for reading .
Regards,
@trev03