Tonight, I'm drinking a wine from our southern neighbour, USA.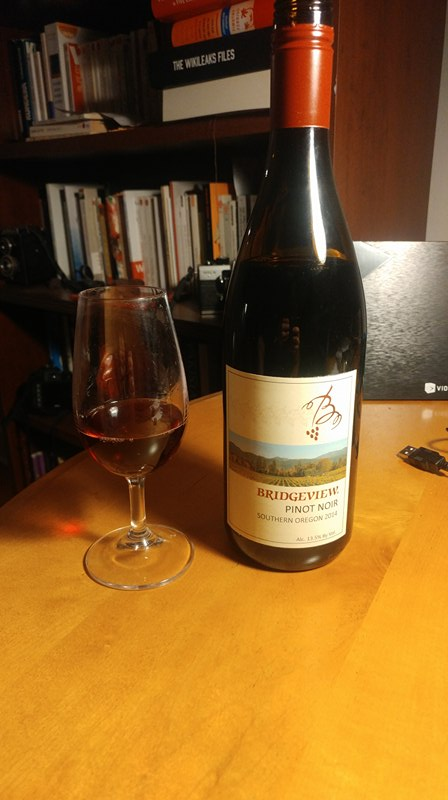 My wine for tonight is a 2014 Pinot Noir from Southern Oregon. Pinot noir is one of my favorite wine grape but I am quite neophyte when it comes to Pinot Noir from the west coast of North America. Therefore I decided to give it a try.
The first thing I noticed was the smoky and fruity smells of the wine. There was those red fruits usual to this grape but the smoky smells was susprising. On the palette there was those cherries and red fruits again but it had that smoky finish. It was surprising, but interesting.
It has a pretty pale garnet color.
Final rating: 3.8/5