Hi fellow steemer,
First of all, let me introduce myself. My name is Thierry, I'm a 25 year old boy from Montreal, Canada and I'm deeply passionate about wine.
"Wine is bottled poetry" - robert louis Stevenson
I decided to dedicate this blog to this beverage and I plan to bring you reviews I made from the wine I'm drinking and also to provide you with information about wine industry, wine history and general knowledge about wine.
The first wine I will share with you is this Argentine red: La Mascota Malbec 2015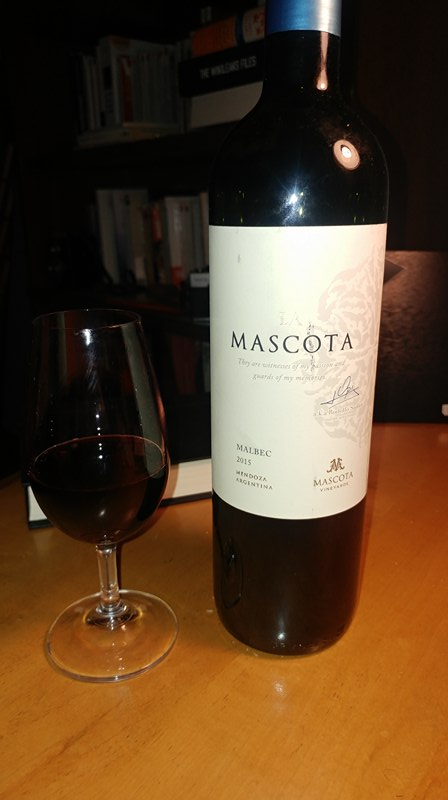 In the past, I had bad experiences with argentine wines. I drank some which were too rude and they left me a bad impression of the country wine production. Argentina being a large country with a multitude of wine region and a multitude of wine producer, I decided to give it a try again. I have to say this one reconciled me with this country.
This Malbec comes from Mendoza Province which is located foothills of the Andes, where the wine are planted in high altitude. It has a dark ruby color and 14% alcohol/volume. As I was expecting, this wine has strong tannins which open very elegantly after an hour in the decanter.
The cherry and blackberry aromas are intense with a hint of leather and vanilla. The flavors are truthful to the aromas. This is a full-bodied wine which is soft and smooth on the palate.
It offers a good quality/price ratio, perfect to unwind after a day at work.
Final rating 4/5