As I was pouring the wine into my glass, I already knew I was here for a good time. The maroon color and the aromas let me know this wine had gain some maturity.
I decided to put some Verdi's opera La Traviata to put me on the mood before giving a try to this red from Puglia region, which is the heel of the Italian boot. Wine can be paired with food, but it can also be pair music, or books, or even movies. I used to drink tuscanian wine while watching The Medici on Netflix or drinking some Côte de nuits while listening to Offenbach.
Anyway, let's get back to the wine: Taurino Notarpanaro 2010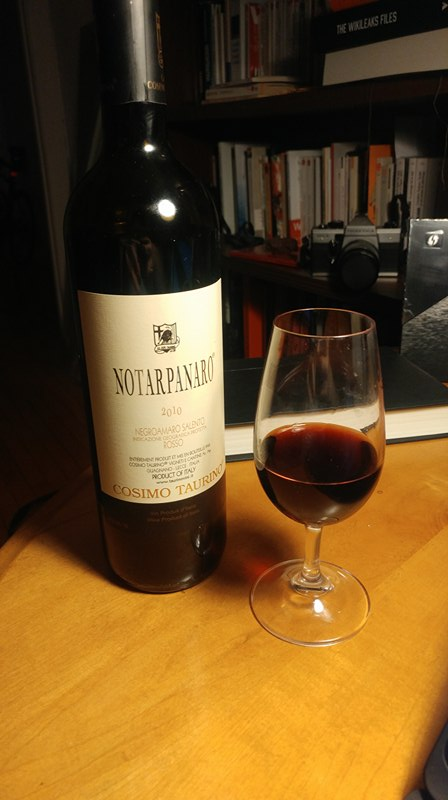 This has dry fruits and spices aromas, hint of wet earth and leather. Flavors are a bit deceiving compare to the aromas but still, it's full bodied, fresh with a good aftertaste.
While drinking this, I imagine myself on small southern Italian town on the coast of the Adriatic Sea, far away from the cold temperature of Montreal.
Grape varities: 85% Negroamaro and 15% Malvasia Nera.
Final rating 3.7/5