Hello Steemit people!
Finally the winter arrived to Estonia! It is snowing and there is -10 degrees outside. According to this I think it's the right time to write about winterswimming again.
Winterswimming - good for health (includes mental health), a source of happyness, offers adrenaline, brings great people together. The words of praise will not end. I go winterswimming once a week, on sundays. I do it with my good friends because the company gives a lot of motivation to jump into freezing water. I have noticed that people in sauna become more fun and more open after the second swim. Sauna is filled with joy and laughter - a natural antidepressant endorphin that your body produces by itself as a result of rapid body temperature changes. Winterswimming is for people in different ages. Everytime I go to Pirita Winterswimming Center I see very young and very old people jumping into water.
So, I describe it little more specifically. First thing you have to do is putting your slippers and your hat on because your head is the most sensitive part and it's really cold to walk with bare feet. After that you have to go straight to water and only after that you can go to sauna. The most optimal time to stay in water is about 2 minutes and with this time you should burn approximately 600 calories. It has not been scientifically proven but simple mathematics leads to this result. Winterswimming does not end with coming out of the water, it ends when your body has warmed up again. It has been observed that it has a healing effect on a number of joint, heart and nervous diseases. In cold water, rapid cell renewal occurs, which in turn keeps the skin younger. Winterswimming is like a sport in Estonia. We have a lot of competitions and events here.
Winterswimming on Christmas Eve - without snow but still the water was approximately +2 degrees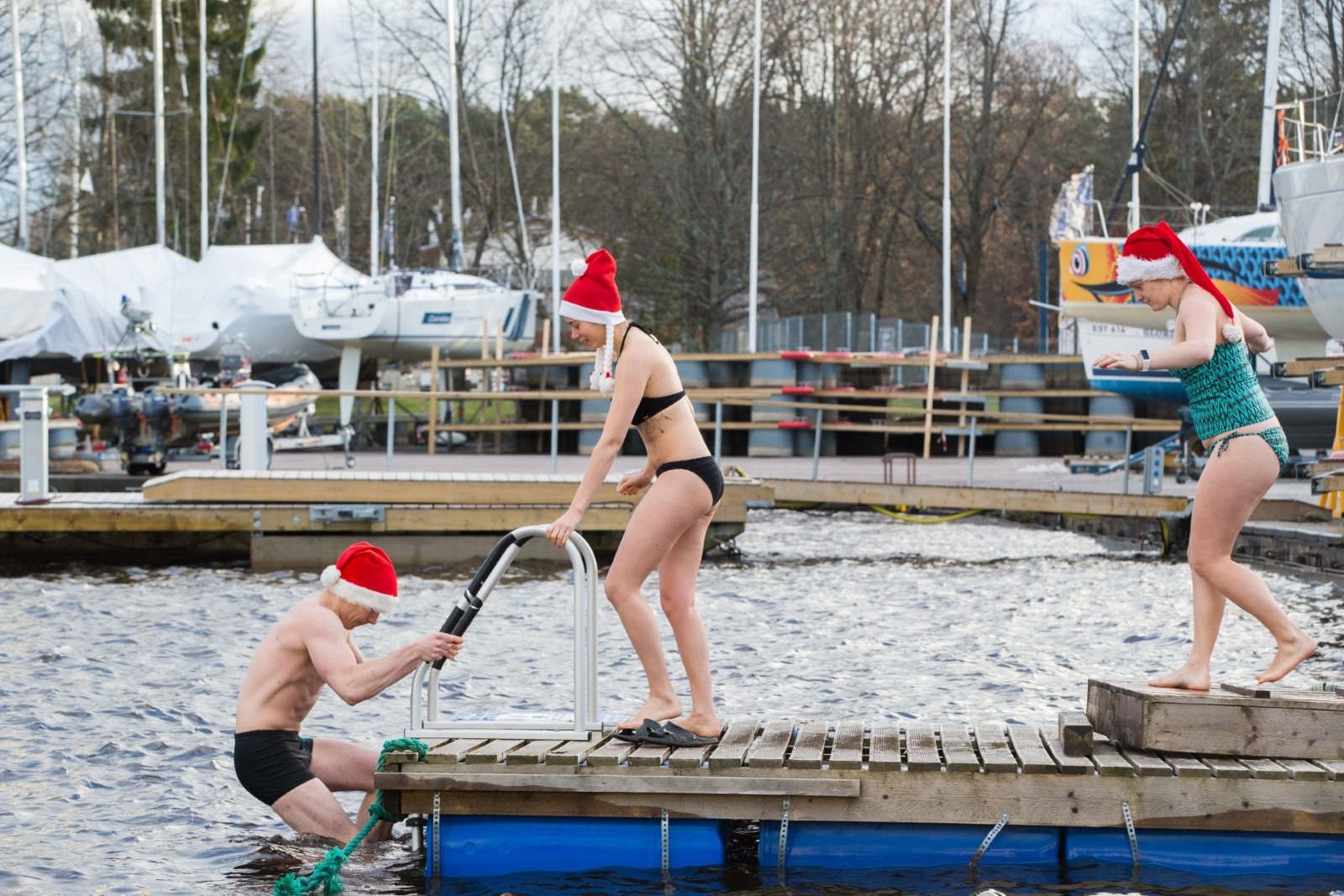 One picture from the last year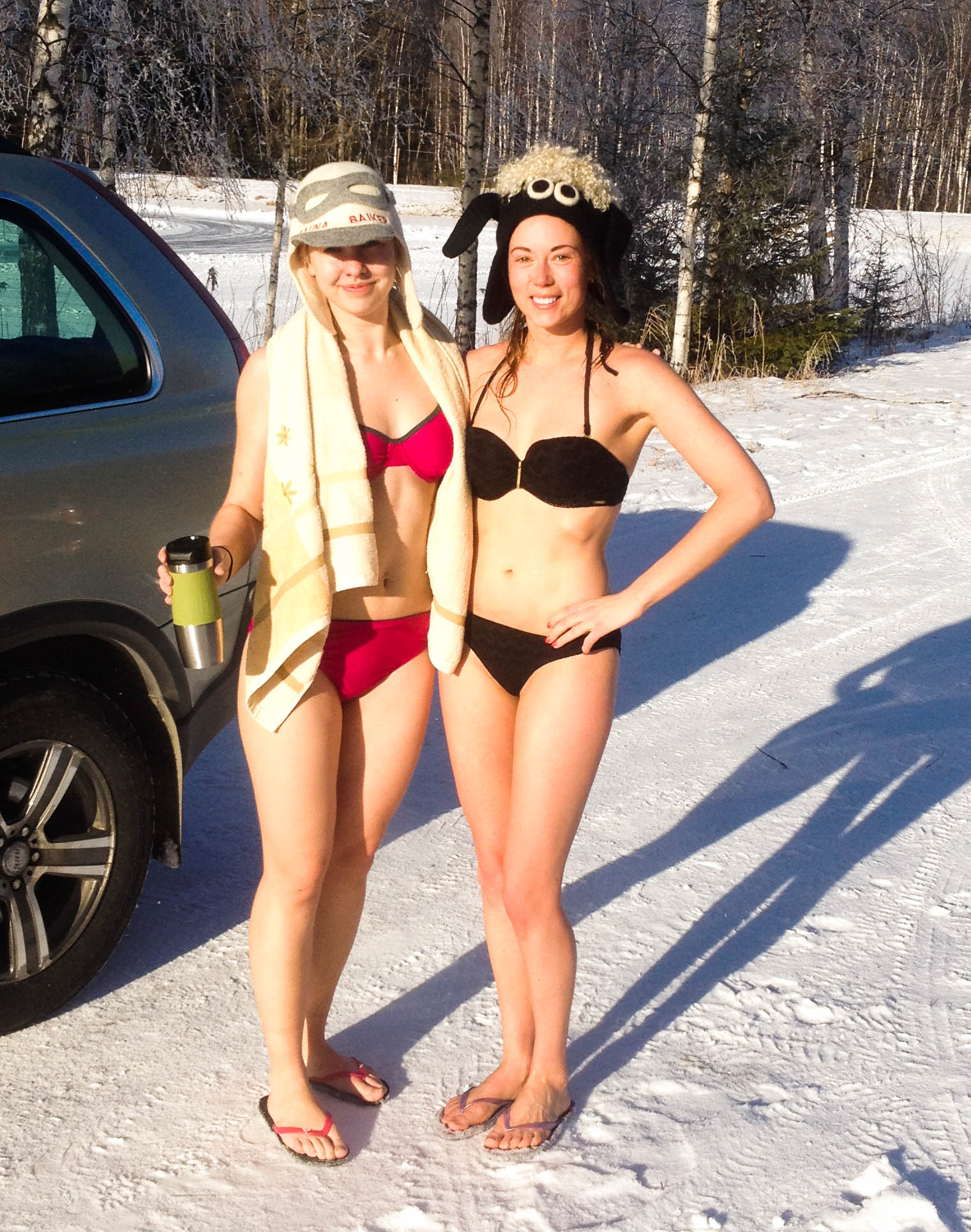 I will post more about winterswimming for sure! We have new winterswimming event coming up in February. I can't wait! I'm sure you will hear about it ;)
Have a nice evening! :)