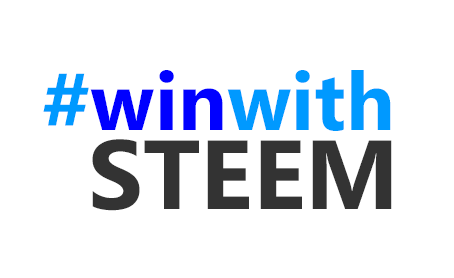 It is great that you can earn STEEM, cash it out and pay for your daily expenses.
But for the economy of the platform to be buoyant and the price of STEEM to increase we do need people to BUY STEEM as well as sell.
Buying STEEM and powering up to build your stake on the platform also gives you the opportunity to participate more fully in the community and to earn from curation rewards.
Holding STEEM can be a very good investment with very attractive returns.
But buying STEEM can be difficult, commonly involving a number of steps, and varying from country to country.
---
---
How to enter
To enter this contest please prepare a post with detailed instructions of the best or easiest way to buy STEEM in your country.
Include web addresses of all sites used, as well as details of any identity verification required, and fees charged.
A step by step guide with screenshots would be great too.
You should include all the steps starting from your local fiat currency all the way through to depositing the STEEM in your wallet, and then powering up.
If you can show you have actually purchased STEEM that will be even better.
Make sure you clearly state which country you are in.
---
---
Rules of the contest
The post must be your own work not copied or plagiarised from anywhere. Any images or screenshots used should be copyright free and be credited correctly.

Posts should be at least 300 words long.

Posts can be in any language.

Posts can be posted anywhere on the blockchain, but if you do belong to a community for your country that would be a good place to post.

Posts should include the tag #howtobuysteem and a tag for your country such as #india in the first five tags.

You should put a link to your entry post in the comments below this post, or any reminder posts that may go out before the contest closure.

The contest will run for approximately 10 days, and will close at 11.59pm UTC on Friday 23 April 2021. Winners will be announced in the following couple of days.
---
---
Prizes
There will be a prize pool of at least 30 STEEM for this contest.
This will likely be awarded as 3 prizes of 15 STEEM, 10 STEEM and 5 STEEM for 1st, 2nd and 3rd places. But the prizes may be varied depending on the number of and quality of entries.
The winners will be picked according to the quality of presentation, the level of detail and the overall information value of the post.
---
---
This is a new style of contest for me but I hope people find it interesting enough to enter.
I will compile all the entries into a mini directory of how to buy STEEM around the world.
If anyone knows of an easy and cost effective way to buy STEEM directly from UK pounds sterling do let me know.
Thank you
Pennsif