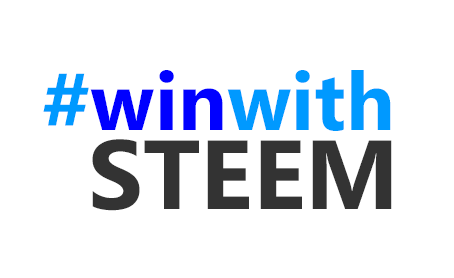 Another great week for contests on Steem.
We're regularly passing the 10 contests a day marker.
And with the rising value of STEEM there is commonly over $500 up for grabs on each two day listing.
Alas there wasn't much take up on the Super-Contestant of the Week contest.
But I still believe we can make Steem the Contest Capital of the Cryptosphere !
---
---
Contest of the Week
I only received one nomination for Contest of the Week from @thegreens for the Cameroon Steem Promo Contest but that didn't quite make it on to my shortlist.
Two very worthy winning contests have been found though.
First up is @inspiracion's 'Tell me what you want to learn?' contest. This contest was very well presented, with clear instructions and closing date, and good prizes.
What really won through was the massive number of entries - 94 ! Well done @inspiracion on running a great contest.
---
The other winner is @tht for his daily sports and Bitcoin prediction contest.
The contest is clearly presented and easy to enter, and it attracts a growing number of entries.
Keeping up with a regular contest day in, day out is demanding. Definitely another good winner.
---
10 STEEM will be heading to @inspiracion and to @tht shortly.
---
---
Super-Contestant of the Week
This was disappointing to receive only two entries for this contest.
With so many contests and so many entries I thought I would be getting a lot of interest.
I guess not many people read my posts and people are not interested in 10 STEEM these days !!
---
I did however receive two full entries.
@pocoloco01 popped up first time with just two contests entered, but then came back strong before the deadline with seven in total. I see he even got a 10 STEEM win on @dobartim's New User contest.
---
@nattybongo was the other entrant. He came in with an initial 5 entries, but unfortunately he didn't take advantage of the extra day before the deadline to add any further contests.
---
There was a prize pool of 20 STEEM up for grabs in the Super-Contestant contest.
Because of his tenacity in going off to enter some more contests before the closing date I am going to award @pocoloco01 12 STEEM and 8 STEEM to @nattybongo.
The prizes will be coming over later today.
Thank you both for entering to become Super-Contestants of the week.
---
---
These have been fun little contests to run, but have alas not picked up much interest.
They will therefore be suspended for now, but may get another run-out in a few weeks.
In the meantime I want to try out a different style of contest. Look out for that announcement in the next couple of days.
Thank you
Pennsif