Are we real? Are we all fake?
Well... I will prove my realness just now on the tip of 2018, and grant all the people who write in the comments a wish. You can ask me to draw anything you like and I will do it and post it in a post in 2019.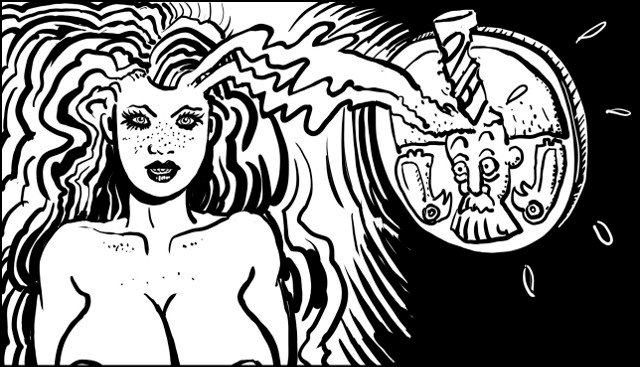 This drawing was originally made for @ocrdu in a comment. Back then it wasn't censored; the nipples were visible. But this time they are not visible. sad.
In general only one wish per person (or is it profile), but... hey, if you come up with more than one then write it down. I won't ask that you reshare this post, but do it anyway so more people can make a wish.