Rewards from this post are set as 100% Power Up to @steem.dao - that means all rewards this post might receive will be sent in total to @steem.dao - this is the account that funds the Steem Proposal System and everything it receives will be used to fund approved projects from the Steem Proposal System - these projects could enhance the visibility and usability of the Steem Blockchain and possibly increase the value of the Steem Token - something that benefits us all. View current Steem Proposals at https://steemitwallet.com/proposals or https://steemproposals.com/proposals
Proposals I suggest you look at and support
https://steemit.com/steemdao/@steemchiller/proposal-steemworld-support
Note @steemworld got so little support @steemchiller had to resort to creating posts and hoping the community would upvote him to cover the upkeep costs https://steemit.com/steemworld/@steemworld.org/steemworld-support-2019-12-15 if you use @steemworld support his posts because you will miss it once it has gone.
https://steemit.com/steemdao/@surpassinggoogle/sps-proposal-help-me-fund-the-set-up-of-a-macrohard-hub-office-for-programmers-in-the-philippines
https://steemit.com/steemdao/@gtg/steemdao <<< must read to learn about Steem Proposal System
https://steemit.com/sps/@anyx/proposal-funding-for-anyx-io-infrastructure-recurrent-costs
https://steemit.com/haveyoubeenhere/@steemitworldmap/announcing-haveyoubeenhere-the-social-media-app-for-and-by-travelers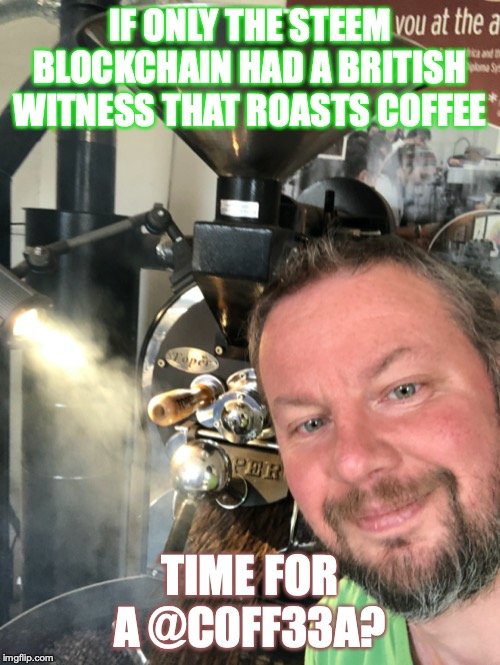 As far as my Witness servers it has been very smooth, both UK based IP servers have been running smoothly on Steemd v22.1 since it was released - working together with @derangedvisions we bring a lively and engaged aspect to the Steem Blockchain - despite both of us having very busy home lives we still make time for Steem and all the wonderful friends we have made on here. We are both very excited for 2020 and how the Steem Blockchain will continue to evolve through it - and remain fully committed to supporting Steem with actively maintained Witness servers long into the future. We are still looking at setting up a full node, without getting too technical with Witness Servers running and a active Full Node effectively we would be able to run the blockchain whatever happens - that is the beauty of decentralised blockchain it does not need to rely on any one entity. Being able to be a physical pillar of the Steem Blockchain really appeals to me, and that will be my next big project for the start of 2020.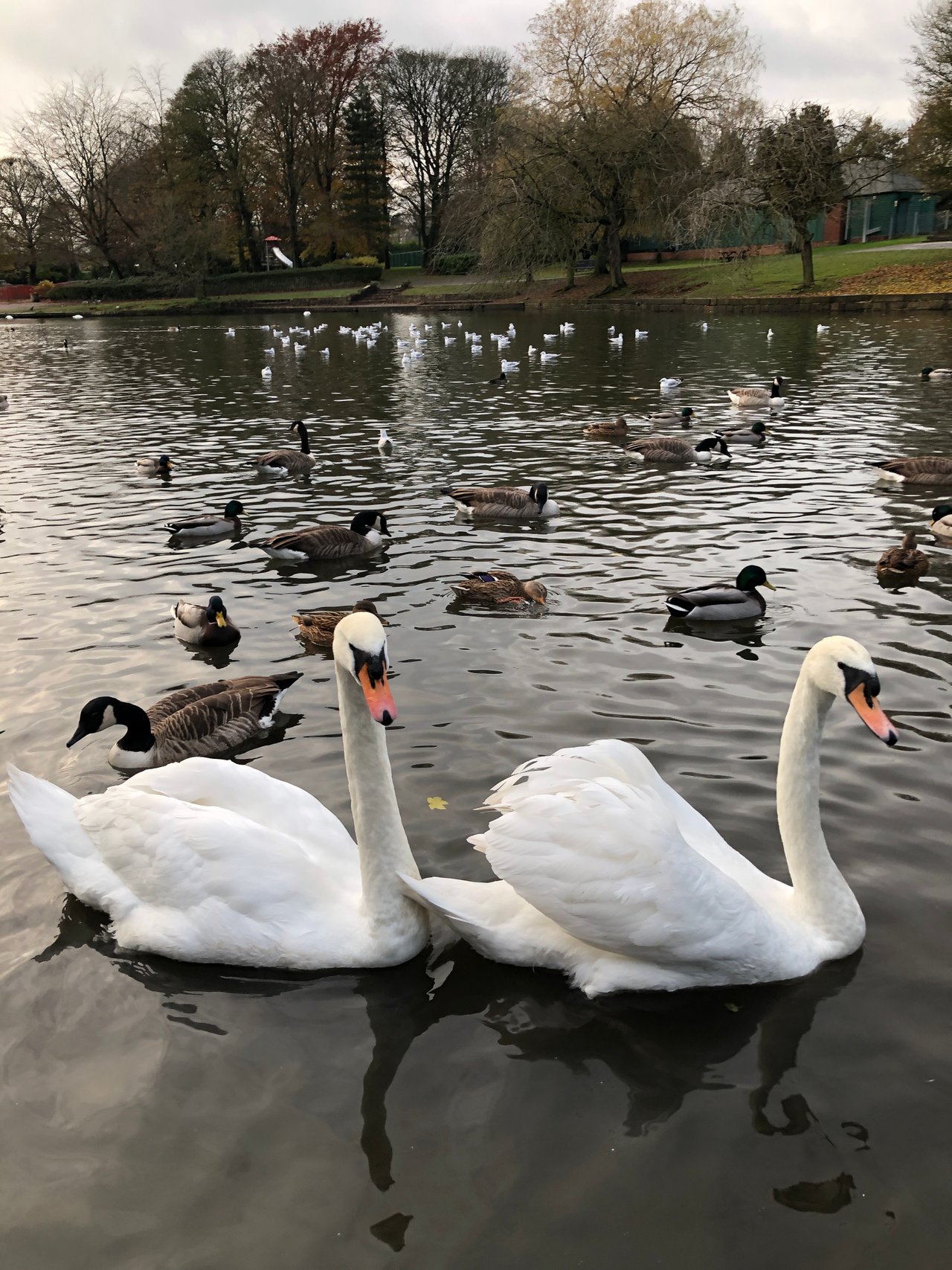 I don't trust im Mable, eyes are too close together
Community Service
Don't worry, this isn't about picking up litter in the local park after scaring the swans in the lake with my terrible photography - it's about the amazing communities we already have on the Steem Blockchain and supporting them.
In the post Why I am here on the Steem Blockchain for @snook challenge post I mentioned @old-guy-photos who I followed on YouTube brought me to Steem. The rest is history - but a big part of the experience has been through communities that developed on discord servers - now we have built on Steem Blockchain communities discord will still have a place - but I would like to see as much interaction moved onto the Blockchain - after all that is what it is there for.
The first community I tentatively entered was @thealliance led by @enginewitty - back in early 2018 discord itself was confusing to me (well it still is now to be honest) but I found my way through the many friends I made through that group - who are still active today it is a discord server that is always lively and full of interaction.
Through @thealliance I found @helpie led by @meno - and incredible character and amazing speaker, I loved listening to their voice chat hang outs with @meno especially being able to inspire you with his positive prose. The whole @helpie community is filled with people I really admire, I just wish I had more time to hang out with them.
At this point I popped into @wagonwheel - no wait that is the delicious chocolate and marshmallow biscuit - I always mixed that up with @wagonwheel . Set up by @dreemsteem and @bluefinstudious, it's currently taking a break while @bluefinstudios and @shadowspu work on a new format. @dreemsteem has taken a brief break, although I am sure she is always watching me - a bit like Roz from Monsters Inc lol
Anyway @welcomewagon span off into @steemterminal and with the combined energy of @xcountytravelers , @thekittygirl, @wesphilbin and @brittandjosie along with an eclectic team of other Steemians they made the perfect place to welcome new Steemians.
Of course @shadowspub offers the The Ramble discord for the community to get together and enjoy great shows and share posts in the ever popular PYPT
Finally the new kids on the @innerblocks led by @freedompoint and his partner StacieD (well new to me, they have been around just as long as everyone else) have a vibrant community of fun engaged individuals.
This is just a tiny example of all the communities built around Steem Blockchain - I know @derangedvisions is active in many different - which is what makes us so unique as a Witness team we spin in different circles and cover far more ground because of it.
Each of the above groups give so much of their own time and effort to supporting the Steem Blockchain and it's active users - I would happily give each and every one as much as I could to support them. It would be nice for 2020 if our biggest Stake Holders and influencers would put some support the way of these amazing people - they do so much with so little.
Witness Voting
Each of us can vote for 30 Witnesses, it's an important part of your journey on the Steem Blockchain because your vote can help influence how your Stake in Steem will grow. You don't have to vote for any Witnesses - but I think it is important because it gives you the opportunity to choose how the Steem Blockchain evolves. And the most fundamental development on Steem is achieved through the Top Twenty Witnesses - so if you do nothing else you should at least vote a few of the Top 20.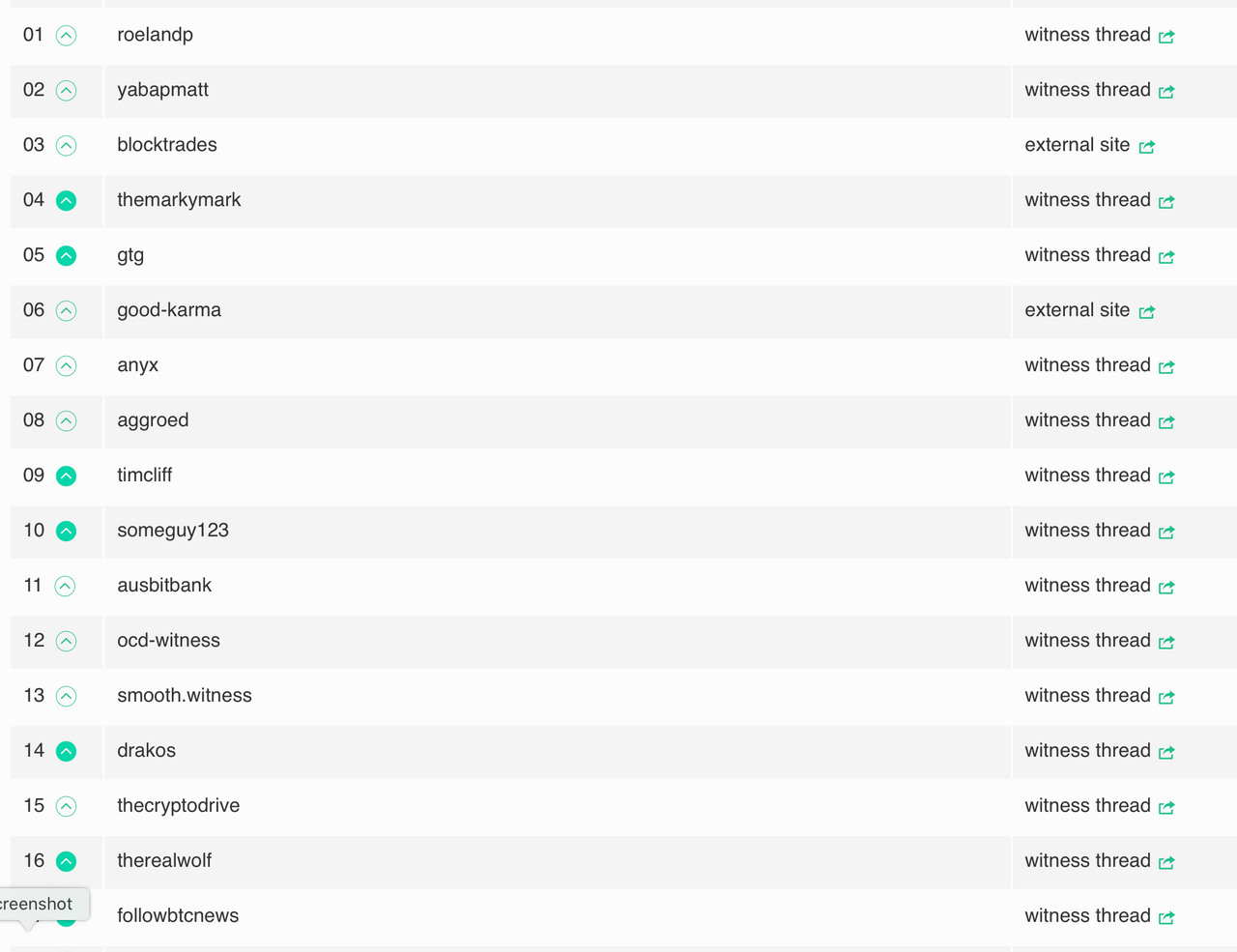 They are my current votes in the top twenty, I try and spread my 30 votes throughout the full Witness list. But I'm not trying to tell anyone who they should vote for - just that you should think about supporting the Witnesses you see doing something positive for the Steem Blockchain.
I really believe 2020 will bring great things to the Steem Blockchain, it's going to be exciting with the new communities being released and SMT's launched.
Last Confirmed Block Number 39,218,860 Last Aslot 39,353,171

Steemd v0.22.1

Kind thanks to Witness
@enginewitty
for employing his Ninja graphic design skills and producing this 🔥 banner
If you enjoyed my post don't forget to leave an Upvote, feel free to comment on what you liked or where I can do better even. Follow @c0ff33a for regular and varied posts, photography, my weekly VLOG, posts on coffee roasting and brewing - just follow and see.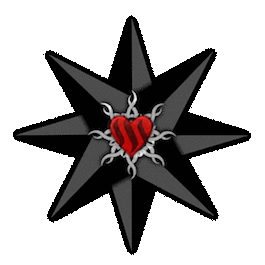 #thealliance
To grow your presence and following on Steemit, be active in the community Discords that offer the chance to learn, network, share and be found. The #TheRamble discord https://discord.gg/HZYzEry hosts a range of shows where you can join in and get your name shown, every Thursday there are two Pimp My Post Thursdays which are hugely popular and give you an opportunity to get your posts seen.

All photos are my own, taken with my iPhone. All my Steem posted pictures can be freely used by other Steem users in their own blog posts - all I ask is that you follow me and credit @c0ff33a linking to my post you took it from. You can also follow me on Twitter
You can view my current Witness Statistics using this tool produced by Witness @justyy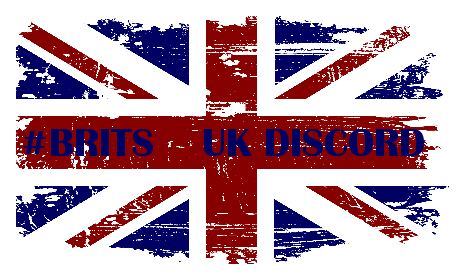 Visit #BRITS Discord Channel
Keep up with the United Kingdom of Steem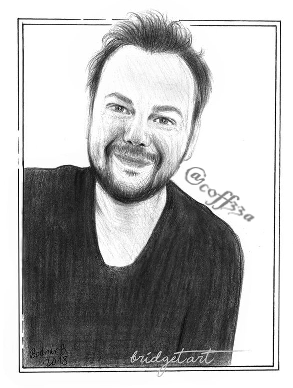 👆🏼 Me ☕️
The picture to the right kindly sketched by the wonderful @bridget.art , be sure to check her incredible art out https://steemit.com/@bridget.art
The greatest challenge we face on Steem blockchain is getting our posts seen, I have always believed the simplest and best value way of doing this is by commenting on the blog posts of others, the more you engage people and interact with them the greater the chance they will visit your own blog and return the favour. Other then spending all my free time commenting on Steem blockchain posts, I also distribute coffee roasting machines and also espresso coffee machines and roast my own Speciality Coffee Range. being one of the premium coffee suppliers Yorkshire including a wide range of filter coffee sachets. Finally I have a dedicated website to my Artisan small batch roasted coffee featuring roast and post packs and super easy coffee subscriptions

Proud sponsor with @derangedcontests of @brosino , free to play and cash out Steem rewards, head to Brosino Website now and start playing.
!steemitworldmap 53.766547 lat -1.801500 long Bradford, West Yorkshire, United Kingdom. d3scr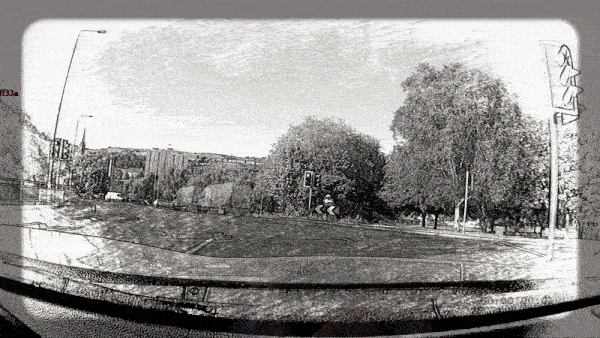 This awesome animated Banner has been kindly been created by the wonderful @snook


The Coffee Break Discord Voice Chat Show, in @thealliance Mondays 10pm UTC hosted by @c0ff33a and @enginewitty
Don't forget to vote for Witnesses https://steemit.com/~witnesses
You can vote for the Witness team c0ff33a and @derangedvisions if you like what we are doing for people and communities throughout the Steem blockchain - click vote for c0ff33a Witness
If you are uncertain about Witnesses and who to vote for you can vote for c0ff33a as your Witness Proxy and you will vote for the same Witnesses as I do.
If you have spare Witness votes, support other active Witnesses like @thekitchenfairy , @enginewitty and @jackmiller
@untersatz
2017 blogging, 2018 Witness, 2019 COFFEEA TOKEN