Hi Steemian friends! :)
Probably you already heard about DSound somewhere here in Steem... but if not you'll get to know about it just now!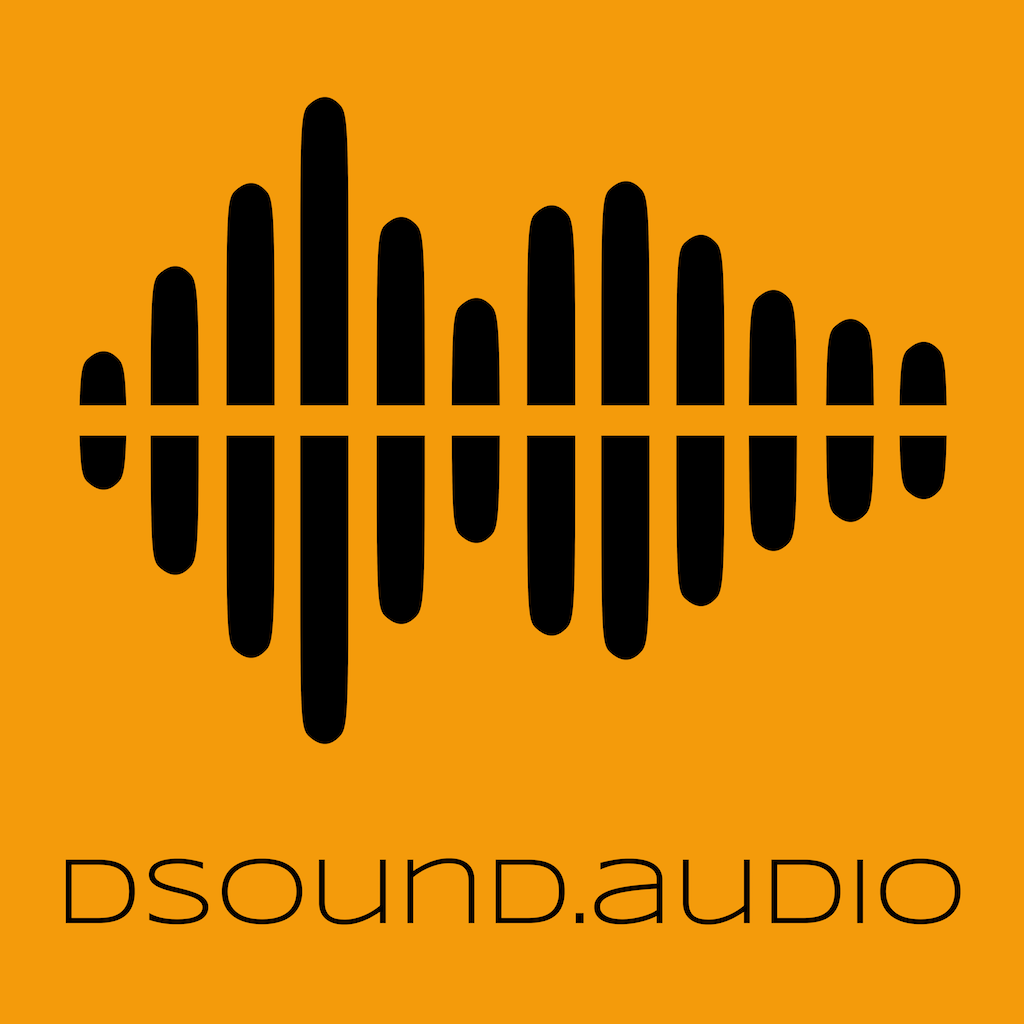 What is DSound?
DSound is a decentralized web application, developed in Javascript and React, that allows anyone to upload, listen and discover music and other sounds stored on top of the IPFS Network. It uses STEEM blockchain as a persistent database, so by posting their sounds the authors can earn rewards in cryptocurrency, when other users like their content, which can be exchanged easily to US Dollars, Euros or any other currency, with a look and feel very similar to Soundcloud.
DSound is this! <3
DSound Discord Server (the tribe is connected)
If you're learning about DSound now or you didn't connect yet, please join our Discord server at:
There you'll find a few channels to have everybody from our community getting together and making DSound even better.
We invested a significant effort in organizing this community server and now we have rules, a set of channels where people have great chats, or support help and suggestion of features... Thanks to all participants!
Thanks also to our moderators who have done a great job in keeping this a great place to hang out! Also check their work on DSound since they are content creators as well:
@maelstrohmblack
@juliakponsford
@jamesub
@archaimusic
@jamesub
@jeffandhisguitar
@darrenclaxton
@dsound witness update
Upgrade to v0.20.8 of Steem blockchain
The upgrade was smooth, no problems to register. It was not expectable either as this was just a small fix update.
Technical Infrastructure
Our infrastructure is still the same, no upgrade needed so far. Still 0 blocks missed and performance is great.
All boxes are behind firewalls, IDS and power redundancy systems. The server characteristics are subject to upgrade or revision as needed.
| Witness node | Dedicated Server |
| --- | --- |
| CPU | AMD Ryzen 3 2200G 4x core 3.5GHz |
| RAM | 64GB RAM DDR4 |
| Disks | 256GB SSD x 2 |
| Connection | Gigabit over optical fiber backbone |
| Power | Redundant + UPS |
| Location | EU - Portugal |
---
| Backup node | Dedicated Server |
| --- | --- |
| CPU | AMD Ryzen 3 2200G 4x core 3.5GHz |
| RAM | 64GB RAM DDR4 |
| Disks | 256GB SSD + 320GB HD |
| Connection | Gigabit over optical fiber backbone |
| Power | Redundant + UPS |
| Location | EU - Portugal |
---
| Seed node | Dedicated Server |
| --- | --- |
| host:port | seed.steem.dsound.audio:2001 |
| CPU | AMD Ryzen 3 2200G 4x core 3.5GHz |
| RAM | 64GB RAM DDR4 |
| Disks | 256GB SSD + 320GB HD |
| Connection | Gigabit over optical fiber backbone |
| Power | Redundant + UPS |
| Location | EU - Portugal |
---
Requested the change of the seed node domain to @wackou, but still not changed in https://status.steemnodes.com/ . I am sure it will be changed soon by the website maintainer.
If you didn't do it yet, please move your vote from @prc witness to @dsound witness
We are now at #161 position in the witnesses ranking and finding our way through the hard way back to the top 100. It is very difficult but we are positive that we deserve to be back in top 100 as we dedicate much work to develop DSound and it also helps develop the Steem ecosystem, so fingers crossed!
Thanks a lot for all our early voters, who promptly moved their witness votes from @prc to @dsound:
@jrswab @sorin.cristescu @noisy @cob @dsound @emrebeyler @arcange @themonetaryfew @steevc @pennsif @smjn @gentlesoul @isaria @pjau @bubke @ura-soul @quochuy @c0ff33a @markangeltrueman @ethandsmith @actifit @molometer @rmach @cryptospa @sircork @mjhomb @juliakponsford @yahialababidi @vachemorte @captainklaus @harrisonmir @fw206 @andyjaypowell @puncakbukit @trincowski @didic @musicvoter @steemmatt @atomcollector @eftnow @alaqrab @djlethalskillz @katrina-ariel @neopch @aleister @hallmann @kona @theturtleproject @d-vine @drakernoise @privat @pataty69 @camponez @xist @nakedverse @samprock @krazypoet @gjart @digitalopus @yestermorrow @cinelonga @shookriya @nupulse @jesse12 @techcoderx @nickyhavey @davenavarro @alexworld @ylich @warnas @faithcalls @taphophilia @recordpool @moshitunes @blockmountain @syzmic @penderis @mafaldation @pakka @fstateaudio @junkfeathers @stuffbyspencer @josevallera @lastravage @juxtamusic @jantrax @hugo.exe @kirvic-aguilera @bufinjer @musicoin @maelstrohmblack @andohyara @jhayehidio @jaalig @beats4change @anhkagi @stevieboyes @thetastyfew
Thanks a lot to all of you guys for believing in our witness project and for being part of DSound journey!
We also want ask once more to all our prior voters (of witness @prc that was disabled) to move your vote to @dsound witness so we can continue to offer stability to Steem network.
This is just a friendly reminder for our prior voters, so that you please do so when you can:
@done @xaero1 @steemfuckeos @dtube @dsound @bleujay @themonetaryfew @dan-atstarlite @everlove @d-pend @hebrew @marketingmonk @rosatravels @jaybird @swelker101 @soundlegion @pnc @elmetro @ronaldoavelino @heimindanger @shanibeer @drumoperator @brazilians @igster @mjhomb @goldenage @playitforward @harrisonmir @zhanmusi @marfonso @luzcypher @helpie @casberp @indurkin @felt.buzz @soundwavesphoton @musicvoter @eftnow @toddjsmith1979 @jonmagnusson @myfreebtc @djlethalskillz @clubfungus @camuel @melissakellie @martusamak @tombalistreri @riscadox @zombee @dreamrafa @steembirds @jpederson96 @fcdvpds @jza @dmania @edprivat @outoftune @lk666 @jeffandhisguitar @workin2005 @guifaquetti @mikenero @spawnband @lloyddavis @dksart @portugalcoin @seckorama @duartenunes @passion-ground @steemquebec @bitcoinman @yidneth @wolfnworbeikood @drakernoise @privat @newenx @rangertx @nathankaye @branlee87 @grizzle @to7 @heaterville @freetousesounds @papascrubs @isabelpereira @thesimpson @birdinc @rainieraveradio @humanabstract @pumpkin @roadscape @drakos @adsactly @clayop @acidyo @bleepcoin @timcliff @minnowsupport @patrice @riverhead @haejin @steemgigs @sandrina.life @ftlob @wagnertamanaha @drkent @scuzzy @jeffleinwand @misterrose @khairulmuammar @bennettitalia @aewind @gjart @digitalopus @tygertyger @avesa @cinelonga @thabiggdogg @ligayagardener @shookriya @gaborockstar @donc @thisisbenbrick @lorenzopistolesi @leoplaw @jesse12 @adam-aj @davenavarro @meemee @danstatus @terranoise @michaelcabiles @inthenow @ironwood @cmplxty @em3di @movement19 @pedromrmourato @warnas @petrajordan @remcovdpluijm @aaronsuncamacho @davidfar @jfolkmann
Conclusion
Our nodes are now running the latest version of the Steem Blockchain core code. But...
It is hard to be so down (#161) in the witnesses ranking, so we're counting on you to help pass the word to all your friends or simply by reposting this post, so we can get all the votes from the old witness @prc moved to @dsound witness and many more! :)
Thanks a lot to all fellow members of DSound tribe, all Steem members, developers and music addicts like us for your continued support and encouragement on this project! Without you we wouldn't be here assuming this responsibility. Big thanks to all of you!
"Music is what feelings sound like"
DSound <3 Music
---
And If you trust us and approve what we do in the Steem ecosystem, please give us your Witness vote to help us continue this journey...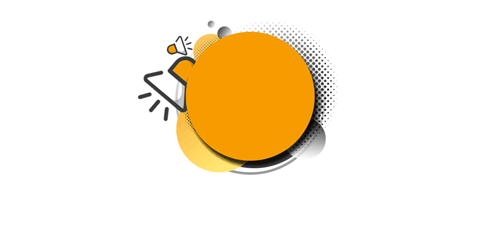 Design by @aleister

You can vote for @dsound as a Steem Witness here: Vote with SteemConnect
... but if you prefer the oldfashion way, please go to:
https://steemit.com/~witnesses
and vote for @dsound :)

You might not find us on the list yet, so please use this field to vote:

Alternatively you can set @dsound as your proxy, so that you follow the witnesses we vote as well. This might be interesting for all of you that don't know that well for which witnesses to vote... To do so use this field:

Note: You will need your active private key or your master password for these operations.
Thank you.