I have set up an email notification to see how many times that the Steem RPC Load Balancer Failed during a day - due to e.g. network issues.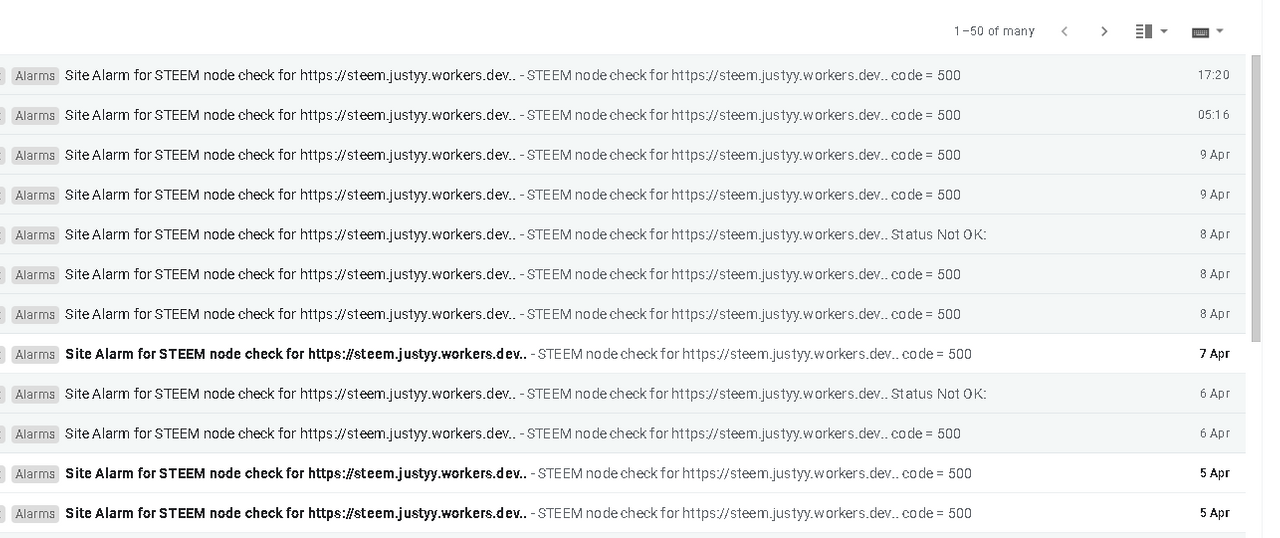 Notification emails will be sent if there is a 500 ERROR from CloudFlare Worker Load Balancer API for STEEM Node. On average, 2 to 3 hours per day. But each error means each time the API does not return 200 for a consective number of maxRetries.
The maxRetries policy is not linear back-off instead, it tries 1 second delay after previous failure.
The metrics confirm that there are errors - but on the other hand, the AWS Lambda API offers a far more stable "Load Balancer":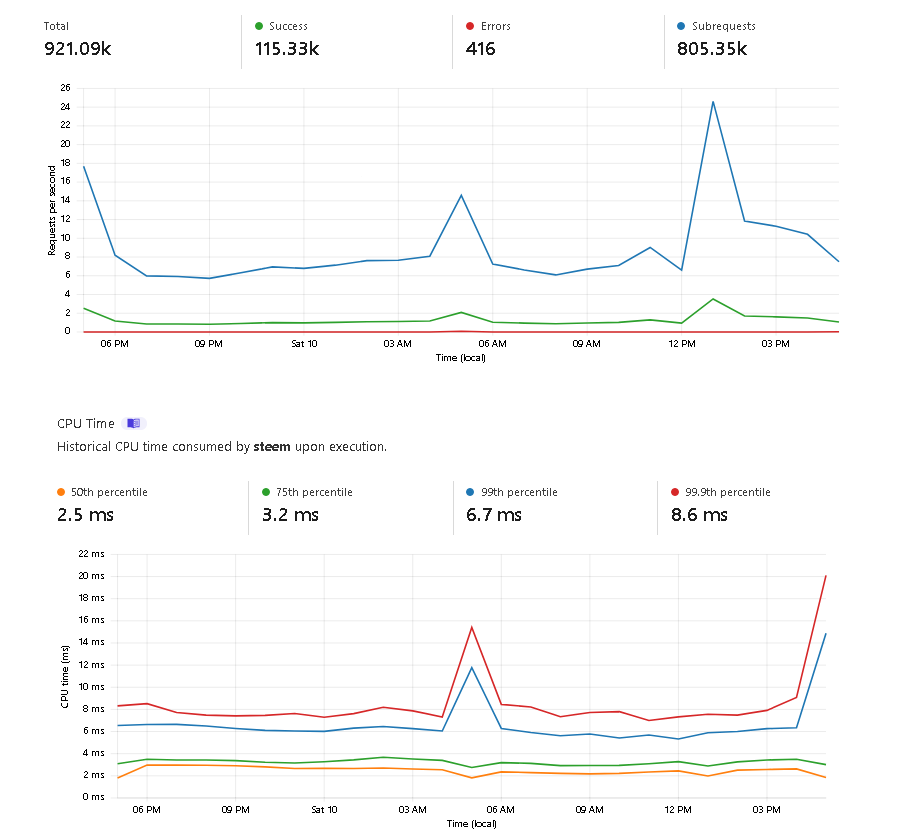 Load Balancer API for STEEM Blockchain.
Here are the first (and currently only two) Load Balancer APIs provided by me aka @justyy. See Node Status
^^^^^^^^^^^^^^^^^^^^^^^^^^^^^^^^^^^^^^^^^^^^^^^ Thank you for reading ^^^^^^^^^^^^^^^
Follow me for topics of Algorithms, Blockchain and Cloud.
I am @justyy - a Steem Witness
https://steemyy.com
My contributions
Delegation Service
Support me
If you like my work, please:
Vote @justyy as Witness: https://steemyy.com/witness-voting/?witness=justyy&action=approve
Set @justyy as Proxy: https://steemyy.com/witness-voting/?witness=justyy&action=proxy
Alternatively, you can vote witness or set proxy here: https://steemit.com/~witnesses
---
@steemcurator01
@steemcurator02
@steemcurator03
@steemcurator04
@steemcurator05
@steemcurator06
@steemcurator07
@steemcurator08
@steemcurator09
@wherein
@nutbox
@nutbox.mine