Currently, the number of delegators is increasing, and more than 700, Thank you!
According to Top Delegators by Number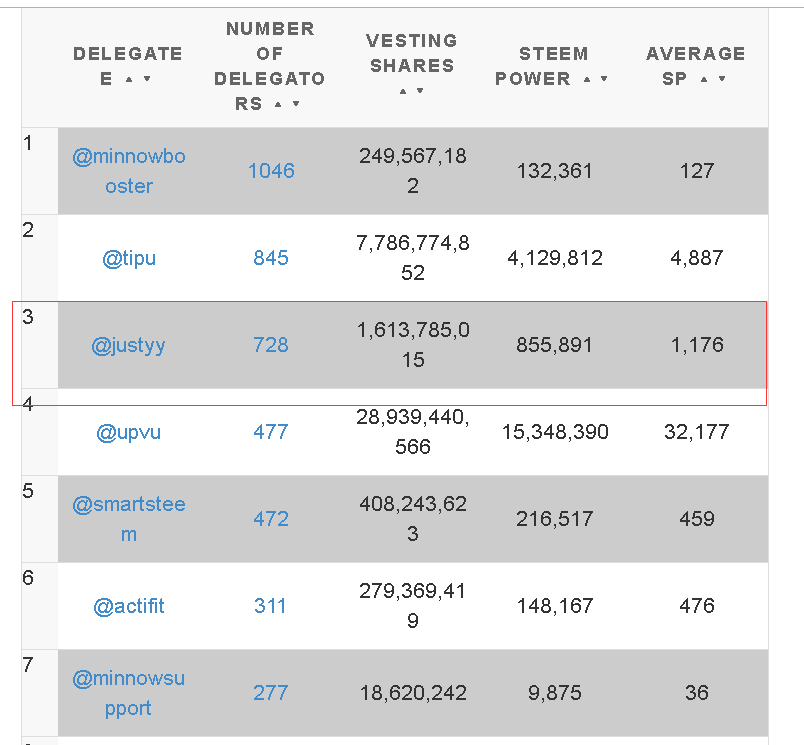 That introduces a problem: to check the posts of all delegators takes time - I set the process to run every 12 minutes - however, checking all of 700 delegators may require more than that.
Here are a few ways to speed up:
skip invalid delegators (blacklisted)
skip delegators that have not posted today
skip delegators that have been voted today already
However, still, it is slow. One way of scaling this service out would be to partition the delegators, so that it runs on multiple servers (scaling horizontally). And each server deals with a portion of the users and has its own voting database which won't affect each other.
We can also merge voting requests from each partition and only perform the actual voting (casting Steem API) on one place.
More work is on the road map!
^^^^^^^^^^^^^^^^^^^^^^^^^^^^^^^^^^^^^^^^^^^^^^^ Thank you for reading ^^^^^^^^^^^^^^^
Follow me for topics of Algorithms, Blockchain and Cloud.
I am @justyy - a Steem Witness
https://steemyy.com
My contributions
Delegation Service
Support me
If you like my work, please:
Vote @justyy as Witness: https://steemyy.com/witness-voting/?witness=justyy&action=approve
Set @justyy as Proxy: https://steemyy.com/witness-voting/?witness=justyy&action=proxy
Alternatively, you can vote witness or set proxy here: https://steemit.com/~witnesses
---