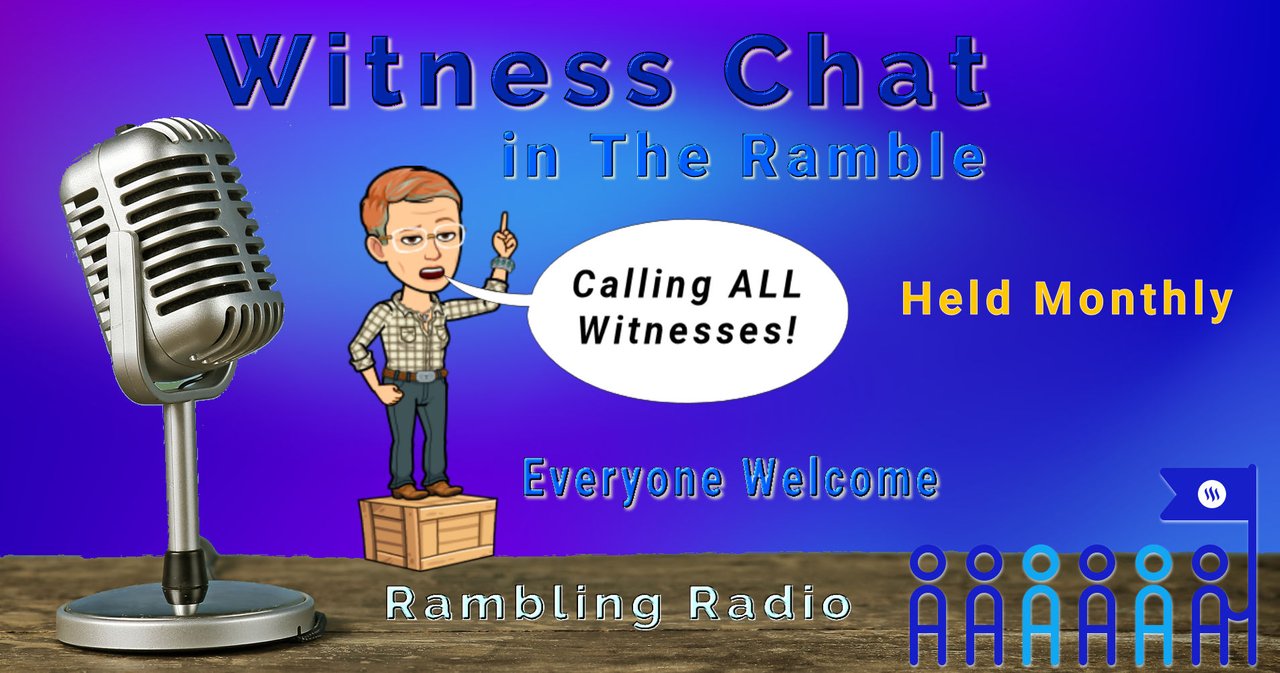 Another month has flown by and it's time for another Witness Chat in
The Ramble discord
. Any witness can participate. It's an opportunity to interact with others in the community. The community would like to know what your views are on what happens on Steem.
@andrarchy from Steemit Inc will be joining us to provide updates from Steemit Inc.
We continue to see the effects of HF21. What do you think? This is an opportunity to provoke a discussion of what you think and for the Witnesses to get the pulse of the community.
Don't just come to complain. I know, it tends to be a human default but, let's hear some balance. What's working? What could be better?
It's on, today, Wednesday October th at 1pm EDT / 5pm UTC. Everyone is welcome.
Want to keep up on what is happening in The Ramble? Sign up here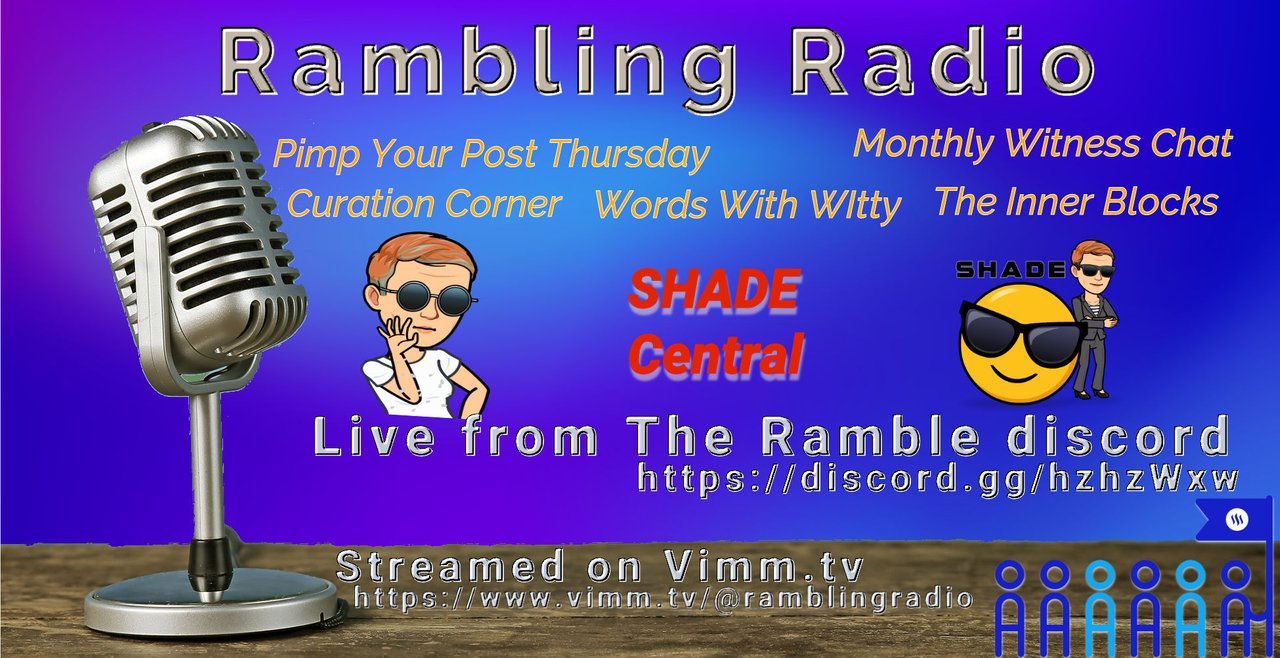 Until Next Time — Just Steem on











If you like this, please follow me and upvote the post.