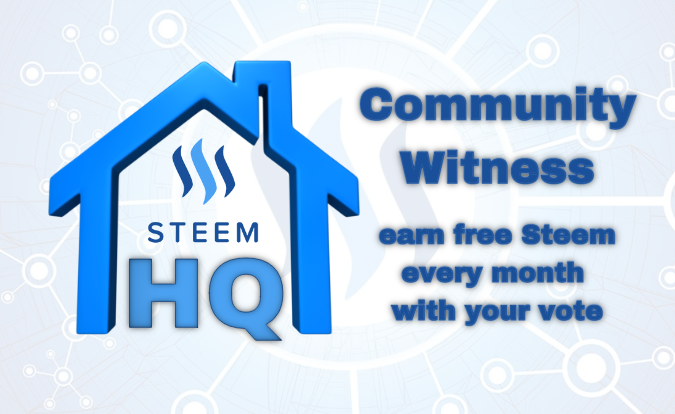 Dear Steem Community,
today we wanna introduce a new feature for the Community Witness on SteemHQ.com.
Vote for Witness Parameter
The idea of this feature came to my mind when another witness @therealwolf asked my why the Community Witness has choosen specific parameters (in this case the registration fee). I really feel that the decision which parameter should be used for the Community Witness, should come from the Community itsself.
So, the last past days, I worked hard for implementing such a feature and here it is.
How it works
Every round (a round equals a full month) all qualified accounts for the current round are allowed to vote for Witness Parameter which should be used in the next round aka next month.
1. Click on the Button "Vote for Witness Parameter"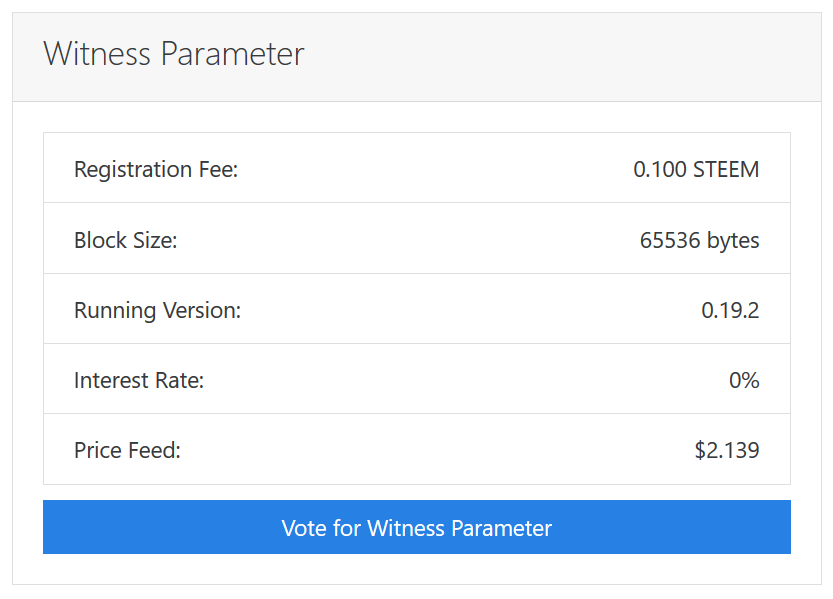 2. Choose your desired Parameter and click on the Button "Submit Vote"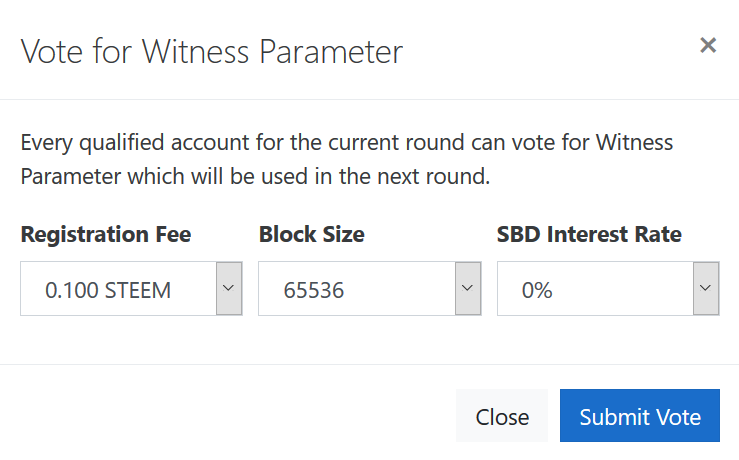 3. Confirm a comment operation on SteemConnect
After this 3 steps a vote will be done on the Steem Blockchain. Your voting information are submitted into a comment which is automatically added to the monthly witness post like this:
https://steemit.com/steemhq/@steemhq.witness/community-witness-voting-for-witness-parameter-03-2018
See what others have voted for
If you aren't sure which parameter to vote - feel free to discuss on Steemit or just look at the values other participants of the Community Witness have choosen.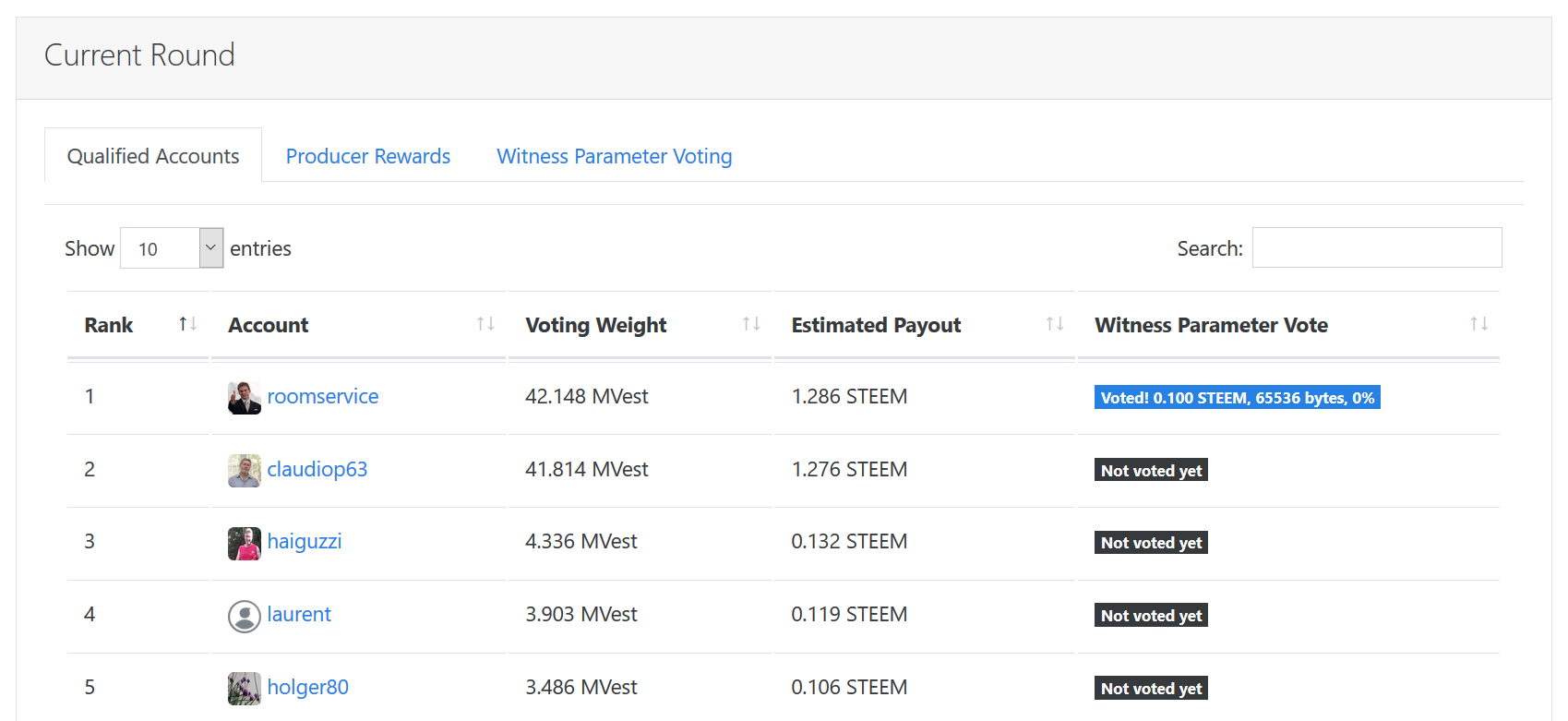 Please keep in mind, that your vote for Witness Parameter is directly affected by your Voting Weight - that means that a vote from somebody with 1.000 SteemPower is 2x stronger than a vote from somebody with 500 SteemPower in this example.
Voting results will result in Witness Parameter of each next round

The voting results from current round can always be found in the Community Witness frontend. The voting window closes when the next round starts - the next time on April, 1st. When this happens, we will take the voting results and adjust the Witness Parameter if necessary.
Why should I vote for Witness Parameter?
You can, but you really don't have to - it's just optional.
Since the Community Witness is designed to be a real alternative to running your own witness project - I would love to see more and more people engage and help making great decisions for the Steem Blockchain.
You haven't heard of the SteemHQ.com Community Witness yet?
With one of your witness votes, you gain a share of the Community Witness!
Follow this links for more information: Community Witness Tutorial
Join the Community Witness with just your vote!
Vote for steemhq.witness on Steemit or directly on SteemConnect


Your feedback and support is much appreciated
If you have any suggestion how to further improve the Community Witness feel free to leave a comment below.
Help to promote this service and simply resteem this post! Thank you!