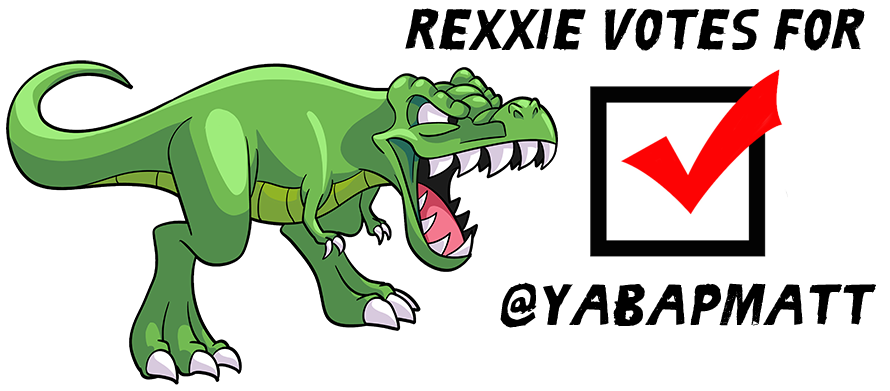 I usually try to post a witness update at least once a month, but I missed getting one out in July. So, to make up for it, I have a "Monster" witness update in store for you, including a big personal announcement.
It is also very fitting that today is my 1-year Steemiversary! I absolutely cannot believe how much my life has changed within a year and it is all thanks to the Steem platform and the amazing community of people that are on it. I am not a spiritual person, but I don't know what to say other than that I feel blessed to be a part of this with all of you.
Witness Nodes
I figured I should start with the basic witness update stuff first and we can get to the more exciting news later in the post. Despite not being very exciting, running witness nodes to produce blocks consistently and reliably is the primary responsibility of being a witness, so it is important that my supporters know what I am doing and how seriously I take that responsibility.
First of all, I am currently running three 64 GB witness node servers, with fast, high-bandwidth connections, in three separate geographical locations. I have also recently set up a seed node at seed.yabapmatt.com.
I am also now spending a portion of my witness earnings to pay someone highly qualified to help run my witness nodes with me. Before you ask, no, it is not @someguy123, though I do very much appreciate all that he has done for Steem witnesses over the years.
This is not because I am not capable of, or do not want to run them by myself. Highly critical systems are not often run by a single person, but rather a team. Given how important it is that witness servers are kept up to date and running at all times, it only makes sense to use some of the earnings to get extra help to make sure that happens.
As a result, my witness nodes were updated to 0.19.11 and subsequently 0.19.12 almost immediately after those updates were released, and I expect them to be updated with similar speed in the future and remain highly available through any issues that may arise. I don't generally feel the need to make a post every time I update to a new minor version, but you can always check what I'm running at https://steemd.com/witnesses
Lastly, I am working on offering a public RPC node as well. As someone who runs numerous services that utilize the available RPC nodes, I understand how important they are to the Steem ecosystem, and I am very thankful for the work that has been done to improve the speed, scalability, and cost of running them.
Full Steem Ahead
Now let's move on to the good stuff. I am very excited, and to be honest quite nervous, to announce that I will soon be leaving my day job and will be transitioning to working on Steem projects full time!
The job I am leaving is a really, really good one, and the decision to leave was extremely difficult. I have a family to support, I will need to pay self employment tax, get my own health insurance, lose a number of other benefits of having salaried employment in the US, and all this while crypto prices are at lows for the year and it's unclear if or when they will recover.
So, yes, I'm nervous, but they say that Steem is the blockchain of opportunity, and that opportunity is knocking. I'm going to go out on a limb and answer it.
For all of you - the stakeholders in this platform - that means you will be getting a lot more for your witness vote. By voting for me, you are saying that you would like to keep me working for the Steem platform. The more votes I have, the less likely it will be that I need to take on other work outside of Steem to help pay my bills.
I would also like to be very clear that Steem is the ONLY blockchain platform that I will work for. Not EOS, not Ethereum, not [insert random overvalued platform here]. Steem.
I will do whatever I can, and as much as I can, to make this the best and most successful blockchain platform it can be. From ensuring reliable block production, to discussing or proposing potential hard fork changes, to supporting projects, to building awesome dApps.
In addition to Steem Monsters, @aggroed and I will be launching some new tools for the Steem blockchain which we think will greatly improve the way you interact with it. Stay tuned because the first of those should be released in the very near future!
See You at SteemFest!
Many people have asked me if I plan to attend SteemFest this year in Poland. Assuming you've read the heading to this section of the post, you already know the answer is yes! I'm looking forward to meeting many of you in person there, and to my wife no longer being able to complain that we don't travel anywhere :-P
I want to also give a big thank you to @roelandp for organizing the event, and politely request that next year he hosts it in the northeastern US. I'm not a big fan of international travel :-)
Thank you!
Thank you so much to everyone who has worked with me and supported me over the past year. My first year on Steem has been nothing short of life-changing thanks to you...and to think that I was only doing it in my spare time. I absolutely can't wait to see what the next year will bring!