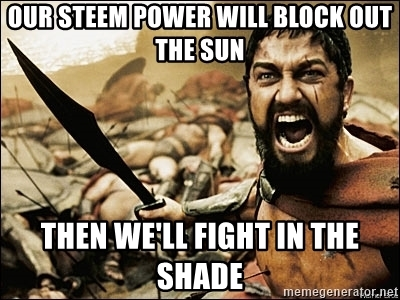 There seems to be some jostling of Witness votes happening right now. Apparently, a witness dropping from 1 to 21 is newsworthy enough re:witnesses to get people to revisit their lists.
It's pretty amazing to be in the consensus witness list without those two votes. Literally everyone else in there has one of them but me. The amount of support for me broadly in the community is nothing short of epic! It's a little terrifying to be sitting at the low end of the consensus witness range again. Oh well, this community knows how to make things exciting!
Anyway, getting back to work on Steemmonsters.com, steem-engine.com and Stars Align stuff. That said I'm still a little too close for comfort to getting booted out of being a consensus witness still. So, I'm still trying to rally another sizable whale vote or two to secure my position enough where I don't have worry about it all day.
If you don't vote my witness, but think that the projects and communities I help build increase the value of your stake please consider voting for me.