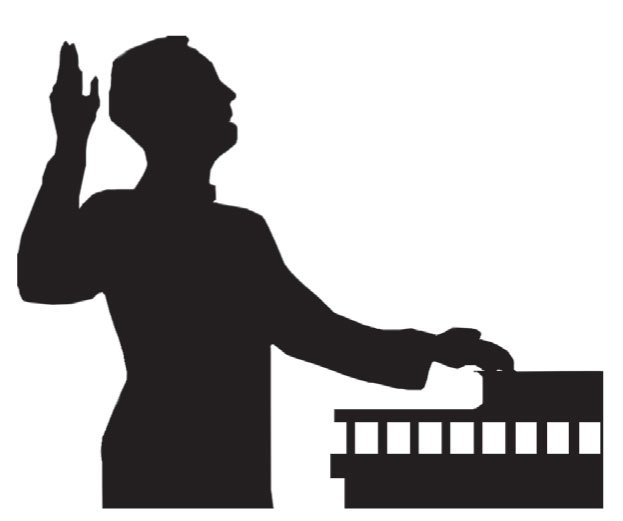 Today was a rough start. I woke up and saw that I have lost the Pumpkin vote! For those of you who don't follow witness voting Pumpkin is the largest vote that any of the witnesses receive. This vote has been on my account for over a year now and was instrumental in reaching the top 20. Pumpkin/Freedom thank you for your support as long as I've had it. I've accomplished a lot with the vote on me and it's helped me do a ton of things on this platform. I'm grateful for the vote while I had it and I hope you choose to support me again.
With the loss of the pumpkin vote I've fallen out of the top 20 witness spots. 1 to 21 is a hard fall. if you don't vote for me currently in part because you think "well, he doesn't really need the vote" things have changed and I'd love your support.
What I stand for
Since I started my witness journey I've had two key thoughts guiding me. The first is that people are the value. When it comes down to it a currency is valued as strongly as the goods and services it produces. The closest proxy for goods and services in an economy is the number of people involved in it. So, crucial to making a currency have value is attracting new people and keeping them around.
I've also stood for the values of Peace, Abundance, and Liberty. These aren't just abstract concepts but practices that can be put into work day in and day out. Helping people interact kindly and respectfully with one another, helping lift people up while remembering the universe is essentially infinite, and showing that it's ok to talk about any and all subjects so long as we can respect other people has been my mission.
Things I've helped build
I cofounded the Minnow Support Project and PALnet Discord groups. PALnet houses 20k Steemians in it and serves as a public non-profit meeting space. It's run and managed by many top witnesses who with tremendous support from the moderators have made it a great place to meet others, start projects, and hang out.
Within the Minnow Support Project and PALnet is a streaming internet broadcast station called msp-waves. It has dozens of DJs and hours of show every single week. I dedicate many hours every week to hosting shows that highlight the community, bring witnesses together, and help further the Steem ecosystem.
I cofounded Steem Monsters. This is a blockchain trading card game that can account for as much as 20% of activity on the chain in any given day. We have 6,000 total players, 2,000 daily players, and 20-50k battles on any given day. We keep people active on the network that otherwise would have abandoned Steem. I think it's been an inspiration to other app developers who now realize it's possible to build successful businesses on the Steem blockchain.
I facilitated Steem Keychain, which is a browser extension like Metamask that can be used to sign into any Steem Application without having to directly hand over keys.
Next major project
It hasn't been fully announced yet, but we've built a tool called steem-engine.com that allows people to make their own token on the Steem blockchain. We've collected 20 tokens as a starting point and will be gathering more especially as we have more announcements surrounding it. A fully functional dex is in the works giving all of the tokens created a chance at instant liquidity. If businesses can aggregate money on Steem more can come here who will need to hold the token. It'll be fewer speculators and bid bot operators and more more businesses seeking to use the bandwidth for their audience. I think this will be a critical tool for Steem to attract the businesses we need to mainstream our chain.
in the trenches
Since HF20 took so long to implement there haven't been a lot of opportunities to revamp the chain. I've been around for a few chain restarts and one major Hard Fork. Witnessing is a weird gig. You're always sort of on call, and always feeling the stress of someone trying to take your spot. The duties though come in spurts where the actual function of a witness sometimes just means that everything else in your life is put on hold for a day or up to a week to get the chain started and that's the highest priority. I'm not sure those are the times that I'd say I've enjoyed being a witness, but I can certainly say that I'll look back at those times fondly of being in the war room watching blocks tick by and hoping one and then another witness can latch on and get the chain restarted.
Who knows what's good or bad
From an objective standpoint losing the largest vote on the platform is a bad day for my witness, but who can know what's good or bad. This is already pushing me to campaign again and there will be other life changes that occur because of this and other events to come. It's impossible to know the outcome, but here's a good time to trust in the universe that plans are afoot and I welcome surprise changes as they come along. I had a feeling that witness 1 would be short lived and have come to trust those instincts. I was called to do a task and helped direct this community back towards 1 chain and creation of a foundation to benefit all Steemians. It's impossible to tell why I lost the vote, but I wouldn't change the actions that I've taken.
It's been an honor to serve as a consensus witness
I hope to hold that honor again. This is my home and I like holding the responsibility to maintain it. This change puts me back on the campaign trail asking for witness votes and support. If you think I've done a good job keeping this chain together, making changes, bringing about business, and you value Peace, Abundance, and Liberty and community growth then please vote for my witness.
Aggroed
Witness 21 on the Steem Blockchain