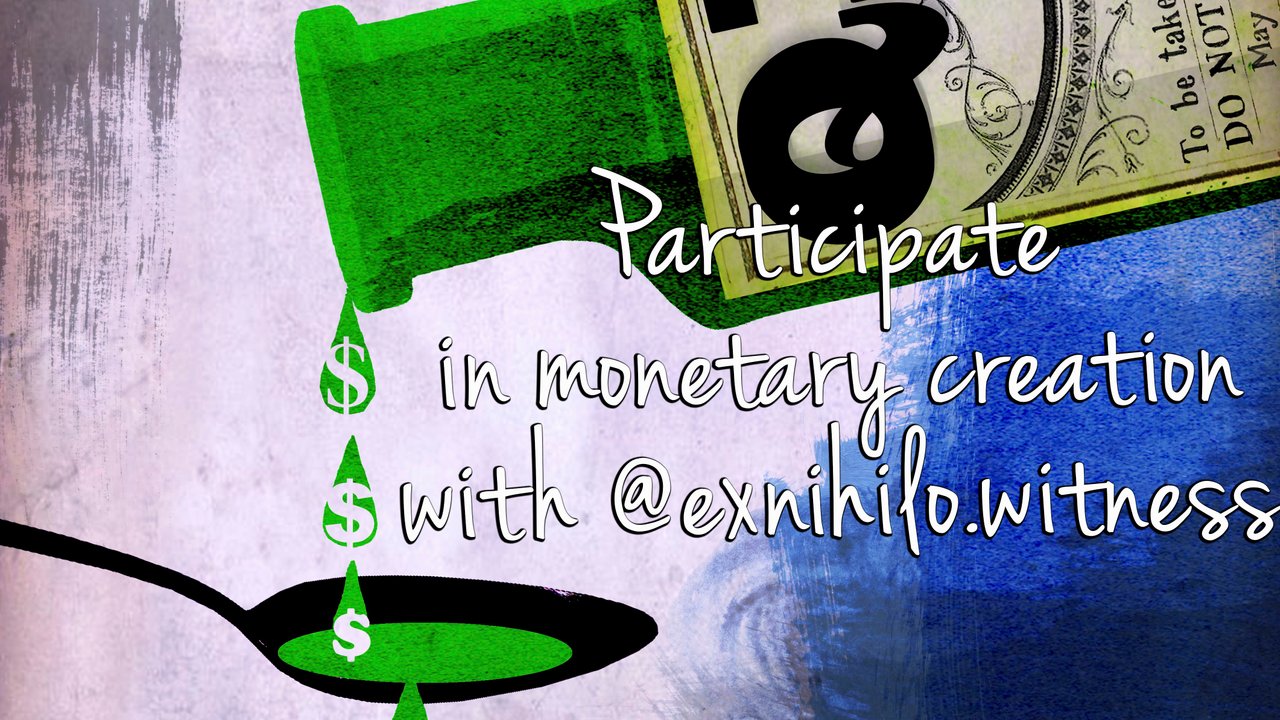 Quantitative easing. Monetary creation. You have all heard it. The process of monetary creation of all country is centralized. They never ask the advice of citizens. And citizens don't even know how it works. In the world of decentralized cryptos, the process of money creation is decentralized and normally open to everyone. Steem is an decentralized crypto.
What if you too participate in monetary creation?
@exnihilo.witness exist for 2 years now. Our only goal has always been to participate in the decentralization of the network without worrying about what it could bring us. Indeed, turning a server was an enriching experience for us too.
Today the cards have changed hands on Steem. Following the sale of Steemit Inc by @ned to the Tron foundation, the historic witnesses, who for some were already present during ninjaminning and others who joined the team afterwards, tried to take power on the platform. From then on, a war ensued which is still not really over. In any case, there are many things that have changed on our platform.

The rules of the game are evolving
In Steem and on other blockchain projects running a DPOS protocol, it was common for users and people who have token stakeholders to vote for a witness. Imagine the fact that when the witness is in a favorable position, they give back a whole part of the tokens generated to the people who voted over the past 24 hours to this witness.
Knowing that our witness has been touring for years, we had the idea to do the same. Indeed, thanks to a script, every day, at a specific time, we will donate part of the witness's reward to those who voted for us.
This is a source of income for you that costs you nothing. In fact, all of you, as a Steem blackchain user, can vote for 30 different witnesses.
What is the plan ?
It's simple, you vote for @ exnihilo.winess and we offer you to receive daily earnings while:
exercise your voting power unchanged
keep the possibility of delegating my steem to whom I want and when I want
the possibility of powerdown on the date I want
What do you think ? it would be silly not to take advantage of this.
However, we are not well placed in best position in witness ranking to offer you the best possible returns. Ideally, a large part of you should decide to vote for our witness. Going up in the ranking, we could distribute much more to our voters.
How to take advantage of this ?
You have two solutions
Do not hesitate to try the experience.
@exnihilo.witness