With HF21 coming up I thought I would check on my witness votes and see if everything was still up to date and if I needed to make some changes.
All in all with my accounts and the proxies I have a vote of 38.1 MV to wield.
Now all in all this is not massive in the grand scheme of things compared to some whales that determine the outcome of who is top 20 witness like @pumpkin (who is still voting for @utopian-io by the way and has been deactivated, hint hint)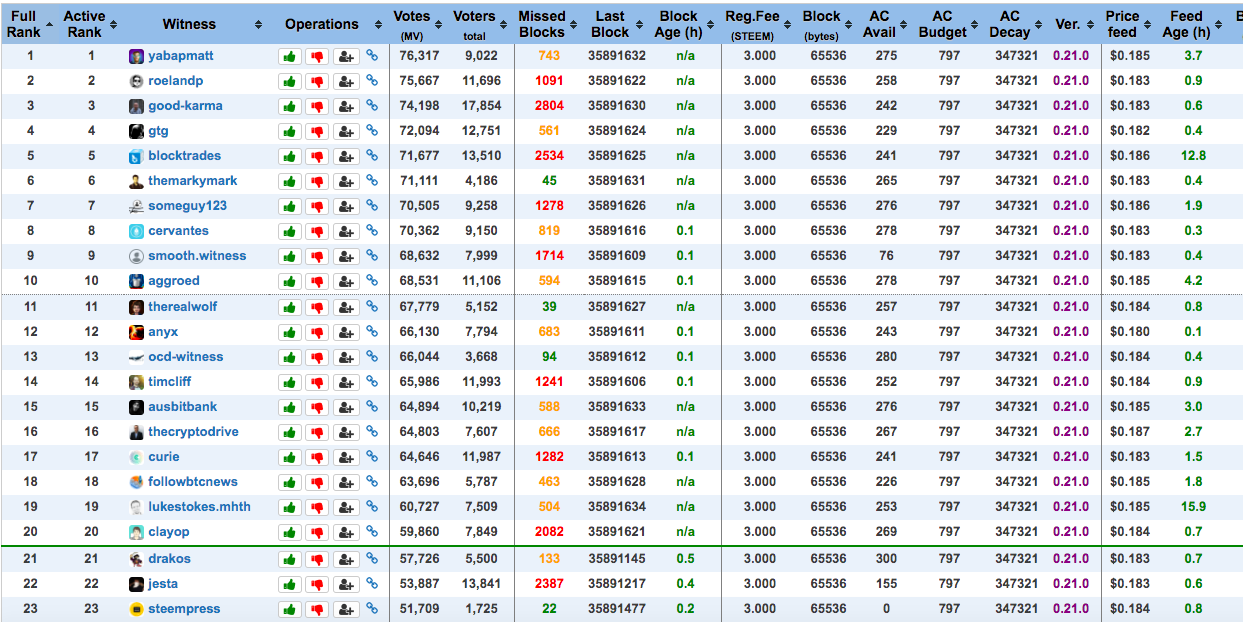 @gtg, @blocktrades, @smooth-witness, @aggroed, @clayop are the only ones out there that are not getting that vote and that makes their ranking all the more impressive.
My point here is not to rant on the pumpkin vote but just to encourage others to vote for witnesses. A whole bunch of Dolphins and Orka teaming up can also determine the position of who is in which place on the ranking.
More often then not I still see accounts that have decent amounts of steem not voting for anyone and that kind of bugs me. I do not even think that they should use all their votes but if you are active on Steem you encounter people that are out there and are active. And in the end if you really are not interested then at least proxy your votes to someone else.
I volunteer :-P (maybe I can get enough to be a pumpkin as well)
To proxy your witness votes follow the link below:
https://steemconnect.com/sign/account-witness-proxy?proxy=felander&approve=1
I am part of @swisswitness and we are way down on that list on place 119 or 103 depending on how you look at it. We are not the most active but we keep the servers running. Even now they are at a loss since we bought a dedicated server that is now way to powerful with Mira but we still have to pay for.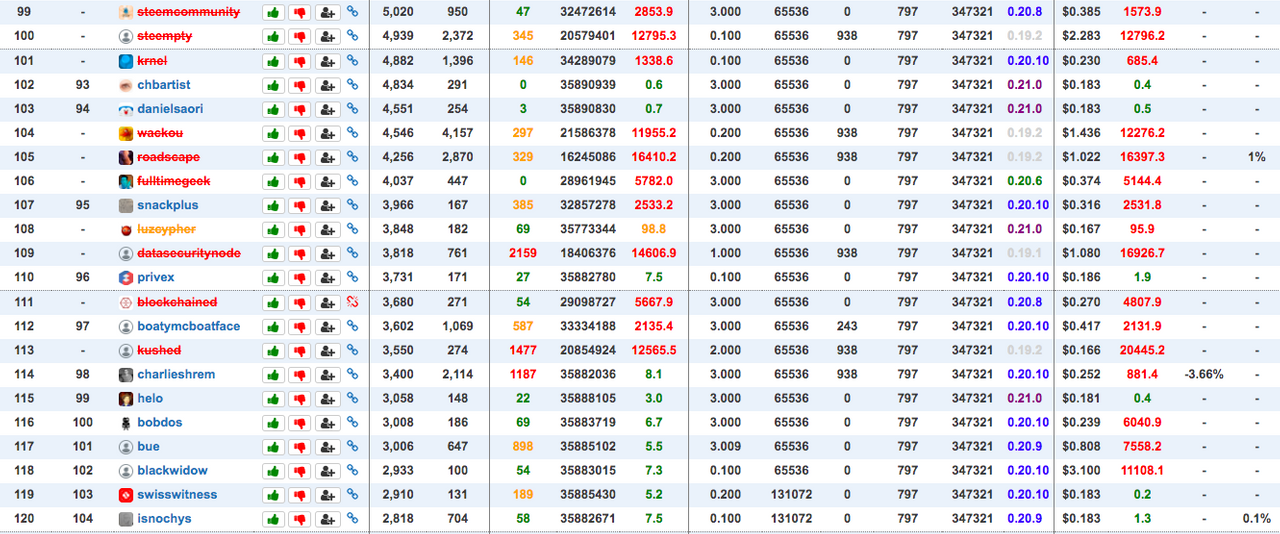 A few months back I started to delegate a bit to @ocdb since I like the project and the returns from that are not powered up but are devided amongst the people that vote for the witness in the form of SBI (@steembasicincome) or @spinvest (next batch to share)
We have also not powered down but since we are just a witness that keeps the motor going and does not have the fancy project on Steem it is harder to gather votes.
If you do have some witness votes left over then consider voting for @swisswitness through the following link
https://steemconnect.com/sign/account-witness-vote?witness=swisswitness&approve=1
Personally I am someone that is active in the crypto scene here in the crypto valley in Switzerland and advocates Steem that way but that is only noticeable in small steps. But if I help spread the knowledge of crypto in the world then that tide will lift all boats. Even Steem.
If you do not vote for the witness I am part of, that is ok.
But please vote for someone (but preferably @swisswitness)
Here is the page with all of them listed
https://steemian.info/witnesses