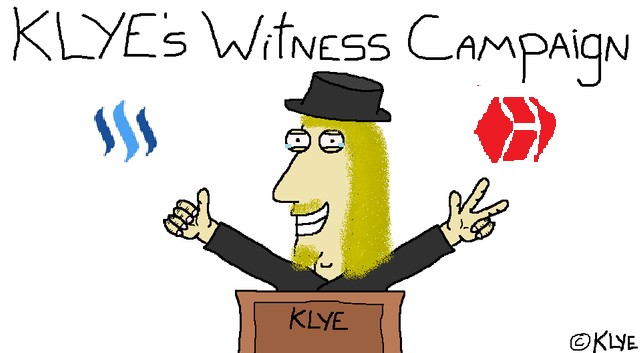 Hail all, hope all is well with you and yours in the wake of this bullshit COID-19 pandemic going on. This will be the last witness update I do on the STEEM network. Due to the acquisition of Steemit Inc by Justin Sun and the subsequent soft fork freezing his funds coupled with the collusion of the exchanges binance, huobi, poloniex which undermined the DPOS governance of STEEM it has been decided to move onto a new fork called HIVE. The Hive fork will happen in roughly 6 hours from the time of this post being posted.
Part of me is sad about how all this went down and how my nearly 4 year witness campaign on STEEM is coming to a close.. But with the centralization of STEEM, which goes against my philosophy of what a cryptocurrency should be there isn't much reason to continue on my witness campaign on STEEM.

With that being said the Steem-Roller.com service will continue to be supported for the next year.
This Month as STEEM Witness
With all that has gone on in the past month must admit I'm quite burnt out. It's been pretty stressful with this whole Justin Sun acquisition drama and will certainly be happy when this is all behind us. While I'll no longer be a STEEM witness as of later today I am in fact becoming a HIVE witness on the new fork.
My witness server is already running the new software which is HF 23 of STEEM.. To be known going forward as HIVE. For more information on hive please check out the site they have up: https://hive.io/
Steem-Roller.com Will Have a Sister Site: Hive-Roller.com

The initial knee-jerk reaction to this hard fork situation was to immediately shut down
Steem-Roller.com
and force withdrawals of all STEEM to users in order to get it over with and no longer support STEEM at all. However after thinking about it for a while I realized that it wouldn't be fair to the users of the site just to shut it down outright like that so with that being said the site will be supported for another year at least.
A new site will launch either later today or in the next few days under the name Hive-Roller.com.
The new site will be a clone of the current Steem-Roller.com site but will feature HIVE gaming and investing. All balances at the time of the fork will be copied over to the new version of the site so any STEEM that you are entitled to from the airdrop normally will be in your investment or balance as HIVE on the new site. This was the fairest way to do things and a decision was made not to embezzle the airdropped HIVE tokens to the steem-rollerd account because that is not the type of thing I stand for personally. If you do have STEEM in 3rd party sites make sure you inquire about if you will be eligible to receive the HIVE that will be airdropped on you due to your STEEM existing.
An announcement will be made once the new Hive-Roller.com site is online and ready to go. The goal is to have it ready in time for the fork however it may be online in the next few days if I have difficulty getting the new site to run. Regardless of how long it takes the new site to come online the snapshot of all investments and balances will be done at the same as the STEEM to HIVE fork happens so keep that in mind. On a side note the Steem-Roller.com site hit 40,000,000 bets wagered today.. Sort of bittersweet.

The account hive-roller.com has been created to facilitate hot wallet of the new site.
Witness Updated to HIVE / STEEM Hard-Fork 23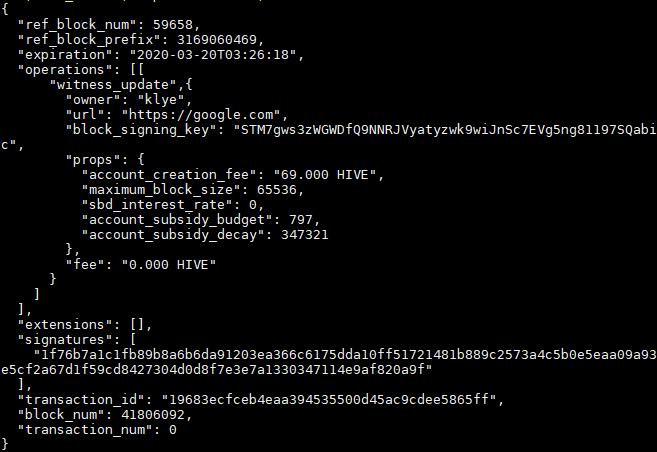 My STEEM witness has been retrofitted to run on the HIVE fork and will no longer produce blocks on the STEEM blockchain after today. While this decision weighs heavy in my heart the fact ofthe matter is that I cannot afford to run 2 seperate nodes for both STEEM and HIVE... And also given the direction of being centralized that STEEM seems to be taking I don't have any want to support a system like that.
The last block I will likely produce on the STEEM blockchain is #41809535 which had 22 operations.
With all this being said I've now got my witness running on HF 23 / the HIVE fork as noted below:

My posting on STEEM will also be far less than it was before, given the lack of wanting to support the centralized blockchain any more than I am by keeping my one remaining STEEM service supported for the next year as to not disappoint the users of it. Hopefully this hard fork to HIVE goes well and the community prospers along side it. It really does kind of make me sad that this is the last STEEM witness update I'll ever write but at the same time have to look into the future and perhaps everything works out.
At the peak of my STEEM witness career I was #7 in the world which is something I'll always be thankful for. Would like to personally thank all of the supporters I've had over the year here on the STEEM blockchain and with that being said I hope we see a large portion of the community come over to STEEM and escape the centralization that the new owner of Steemit Inc Justin Sun seems to be keen on implementing. Thank you once again for supporting me and showing me love on here all these years.

Hopefully see you all on HIVE.. Until next time, take er easy!
---
Need to get in Contact with KLYE?
Join the Official #KLYE Discord Server Today!