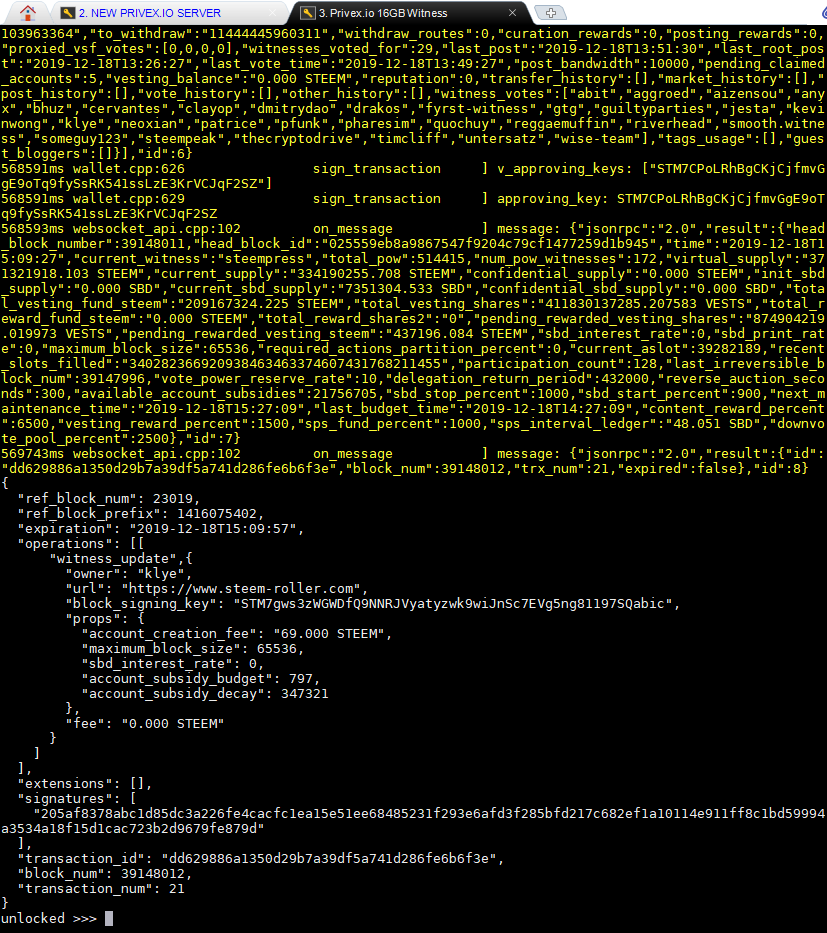 Back up and running again after a brutal night. Seemingly was up to rank #68 there for a bit but now fell back down to rank #75 it looks like.. Which is understandable given my down time. If you've got a spare witness vote and want to help me break even on running a witness server please feel free to toss me a witness vote by clicking the Canadian flag below in the post footer.

I was trying to move an application over to the server that my witness resides on and ended up causing some issues which ultimately resulted in the witness server having to be re-installed by the privex.io staff. Luckily they sorted me out and after a bit of a catch up to the current block height should be back up and running. Ultimately this was my mistake and I shouldn't have been playing around in the witness server.


Cheers folks. Have a good day!
---


Looking for an Affordable, Secure & Reliable Server Host for Your STEEM Witness Server or Other Web Related Projects? Check out Privex.io!