Hey folks, @steemeducate here with new blogs category called SEI Tutorials Series. The main purpose of these tutorials is to show all SEI students and other steemians, the things that are important and needed to be on right track in the beginning.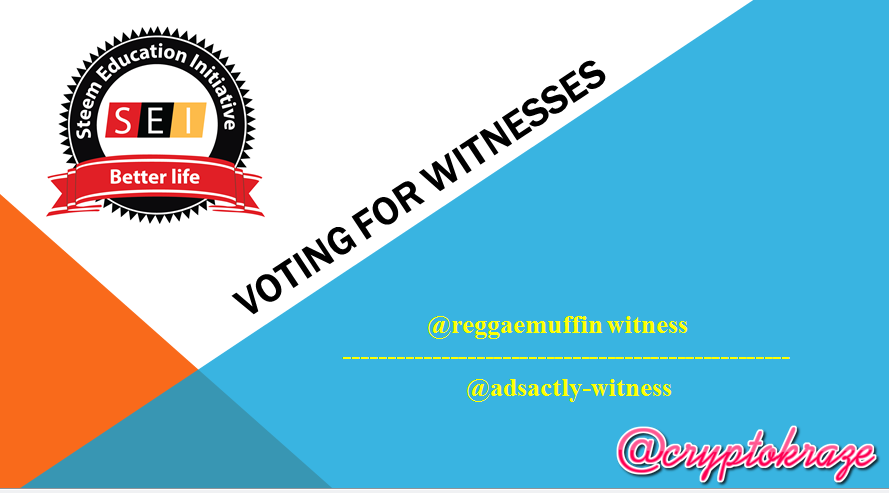 ---
In this context, first tutorial is about Voting for Witnesses. As you might know that SEI is being supported by 2 Witnesses i.e, @reggaemuffin and @adsactly-witness, so we have given a training session to students about voting for witnesses. This post will illustrate to all members that how you can vote for your favourite witnesses.
---
Step 01
After logging into your steemit account, click on Menu button on right corner just beside you profile picture. Select Vote for Witnesses option.
You can also go to Witnesses Voting page by directly opening this URL (https://steemit.com/~witnesses)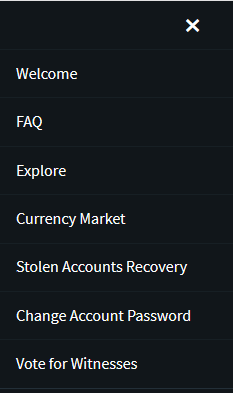 Step 02
You will be taken to Witnesses Vote Page where you will be seeing list of top 50 Witnesses.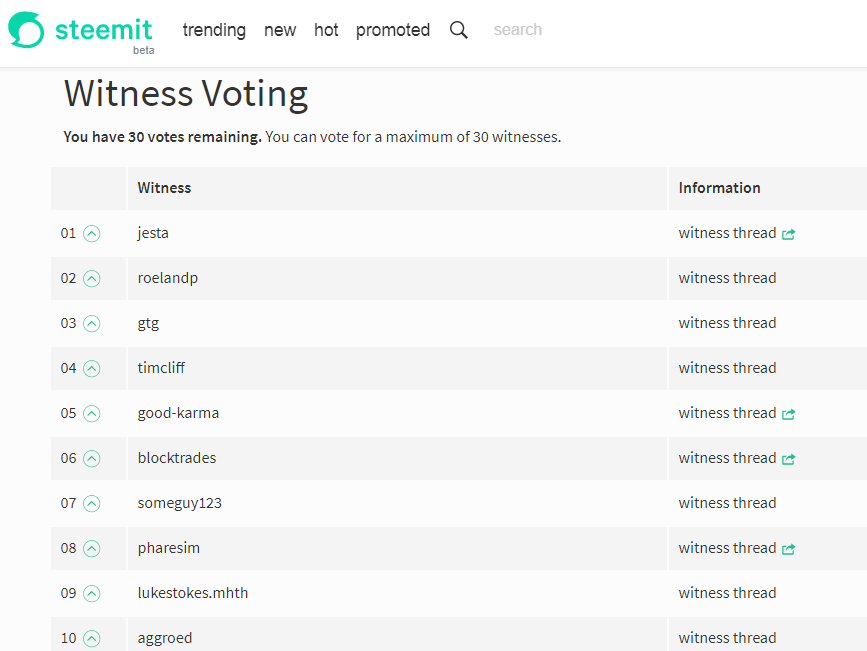 Step 03
You can vote your favourite witness by clicking on the upvote button. A maximum of 30 witness vote can be done from 1 account. In this case, we are upvoting @reggaemuffin that is currently at 44 position.

Step 04
After clicking upvote button, you will be asked for your Login credentials. Just fill up your username and password.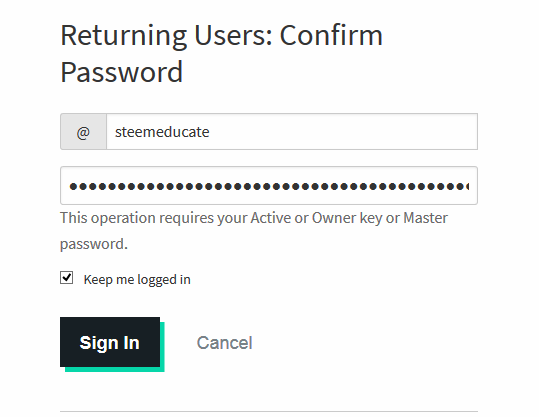 Step 05
That's all you have to do and your witness vote has been given to @reggaemuffin.

Step 06
If your favourite witness is not in top 50 list, then question arises how to upvote that witness.
Just browse down the page and you will see option of Voting outside top 50 witnesses.

In this case, we will write name of witness in that box like adsactly-witness. Then just click Vote button and your witness vote will be given.

You will be able to see the name of that witness below the voting box like in below image.

---
This is it guys, the procedure to vote for witnesses and it is very simple to understand. As we are being sponsored by @reggaemuffin and @adsactly-witness, so we request all SEI students to vote for both of these witnesses.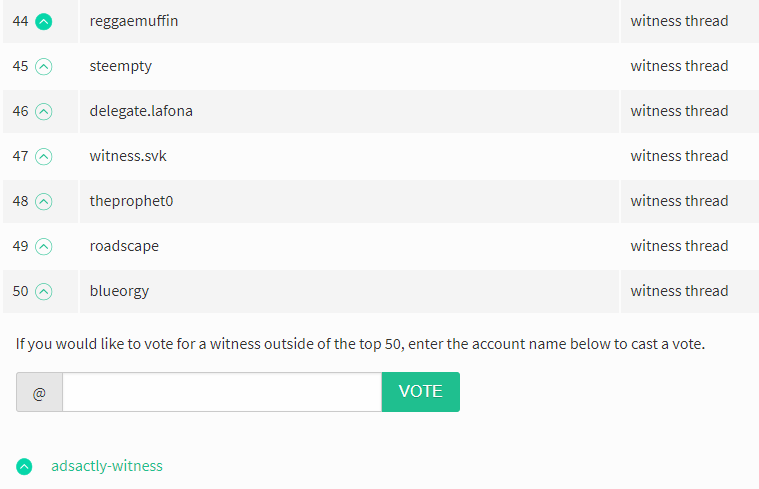 Please extend your support to SEI
---
Please take a minute to join the SEI discord channel:
The Steem Education Initiative has been designed to bring about a better world. It needs your support.
If you'd like to know more about SEI please leave your questions or comments below.
Thanks for dropping by @SteemEducate!
---
The SEI is a joint project led by @cryptokraze, @techblogger and @princessmewmew.
---