Feeling very blessed to live in such a unique and beautiful place!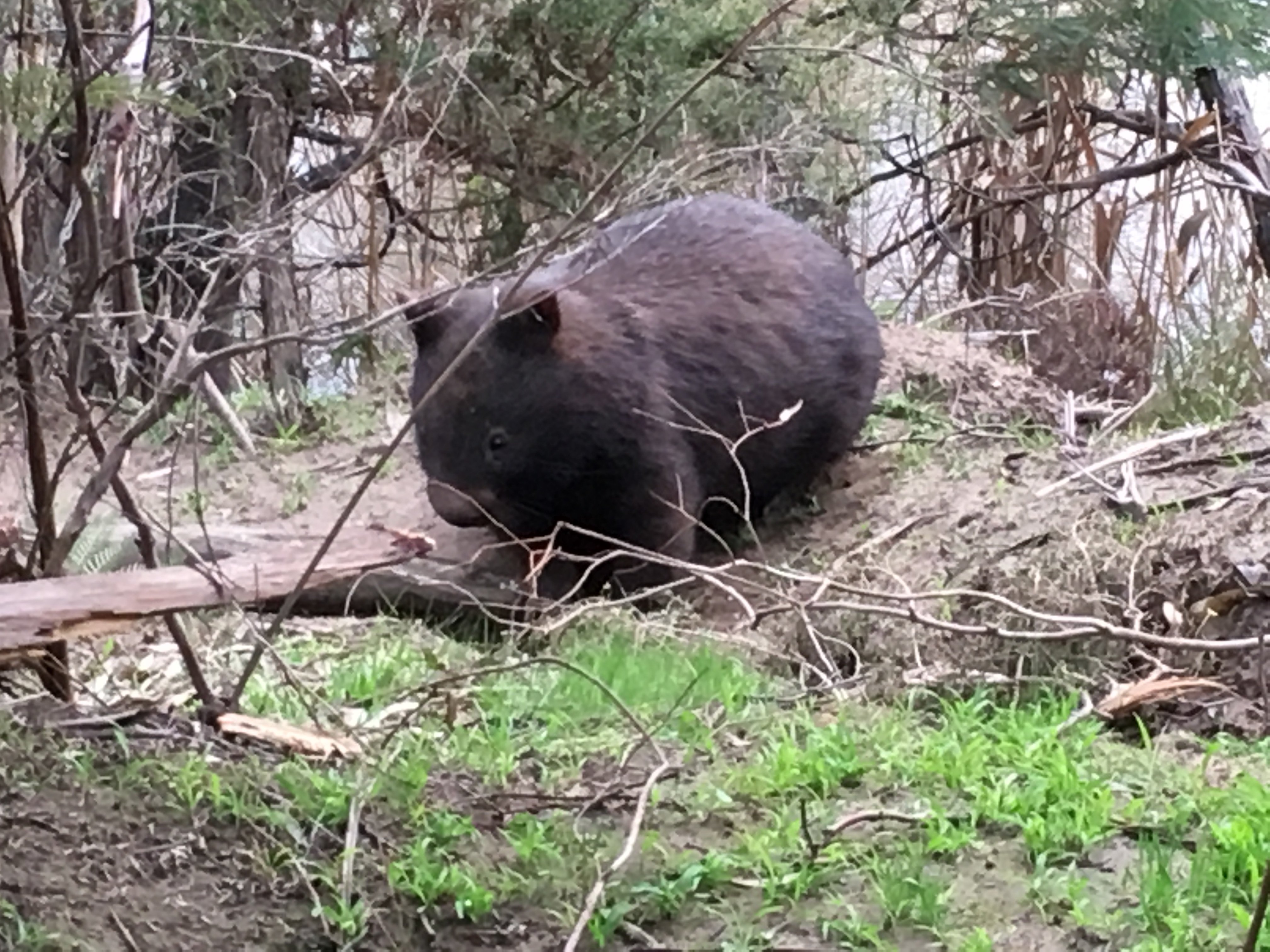 We went out for a stroll on the weekend and came across this gorgeous wombat right next to the walking track.
Living in suburban Australia this is a fairly rare occurrence! We live in the outer suburbs near native bushland so, in my 20 years in this neighbourhood I have been lucky enough to find a koala, kangaroos, wallabies, echidnas and kookaburras but this was my first wild encounter with a wombat!