Finally getting around to turning this tree trunk.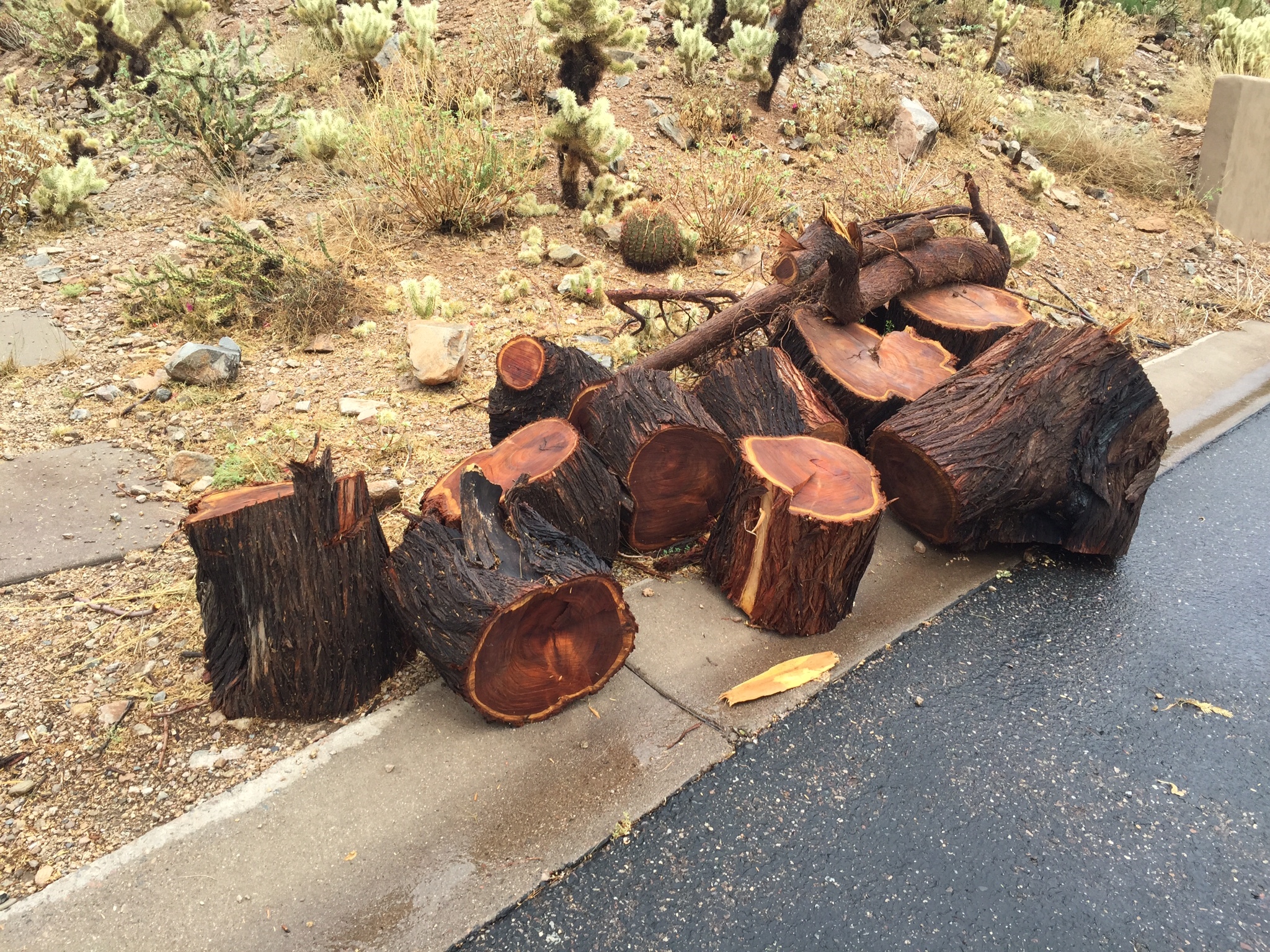 It was the only one small enough for me to lift into the bed of my truck.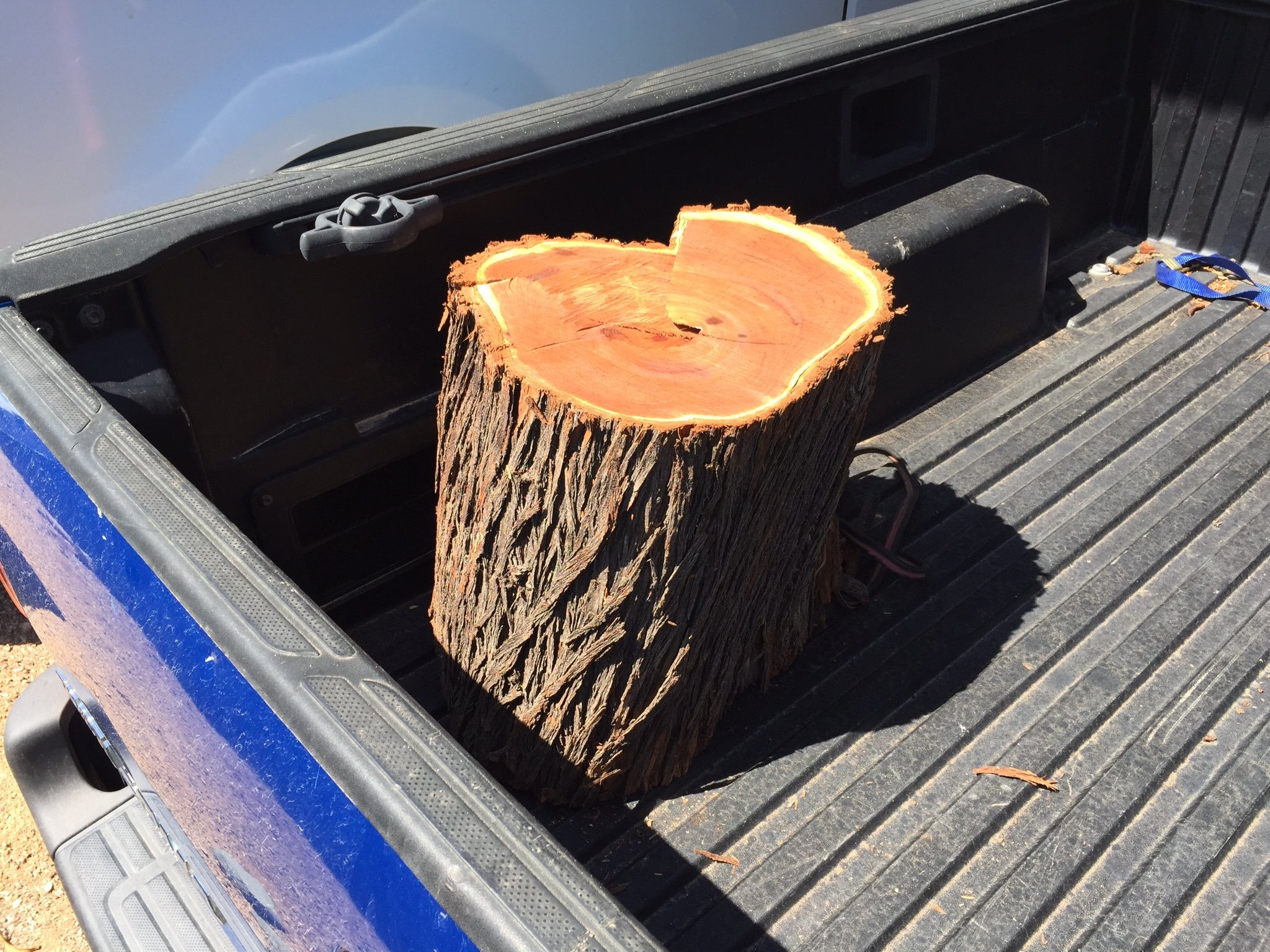 I sealed the ends with latex paint, but it cracked anyways.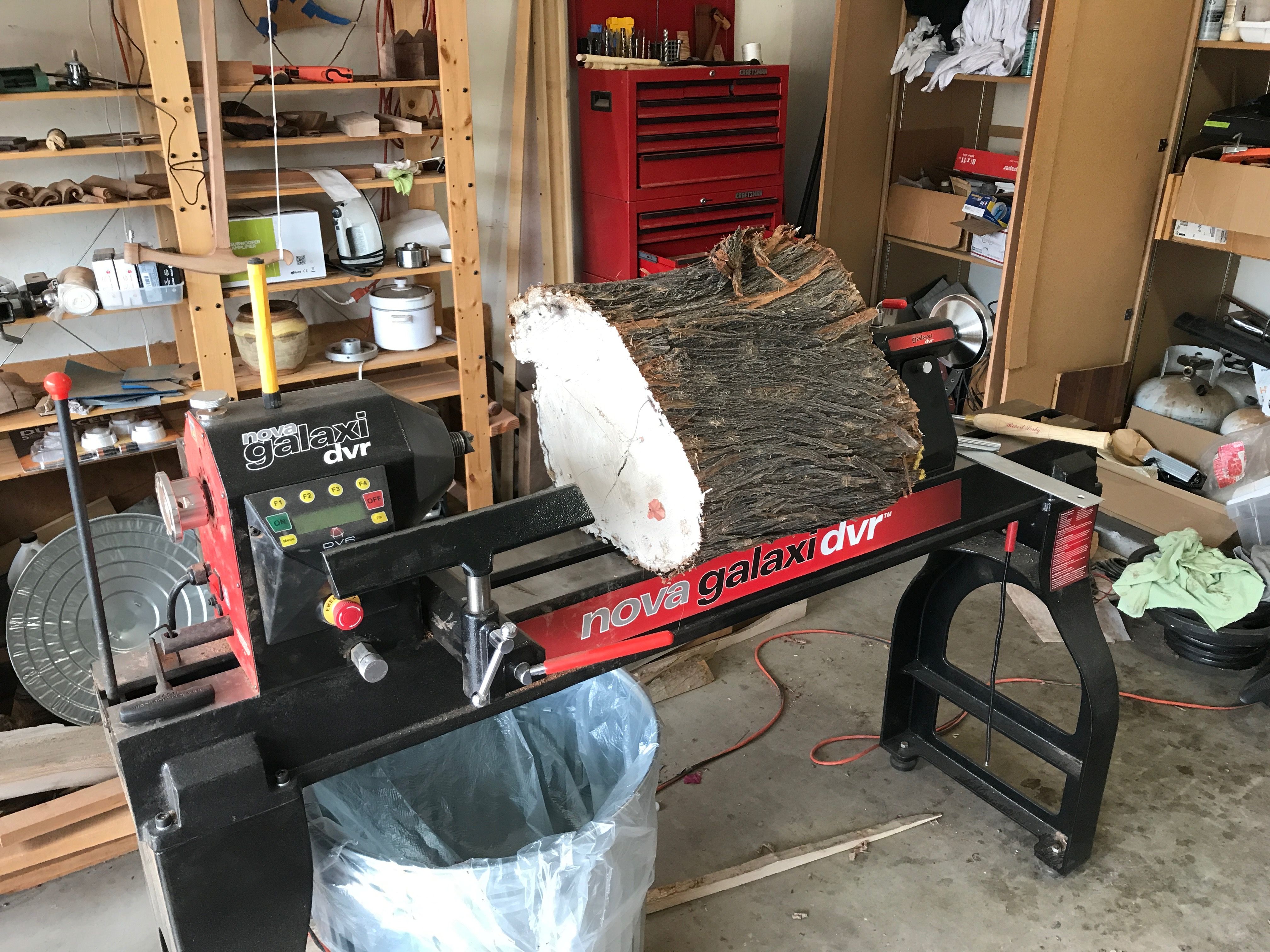 The heartwood was bright orange when it was fesh cut, but after a year of seasoning, it developed a rich purple hue.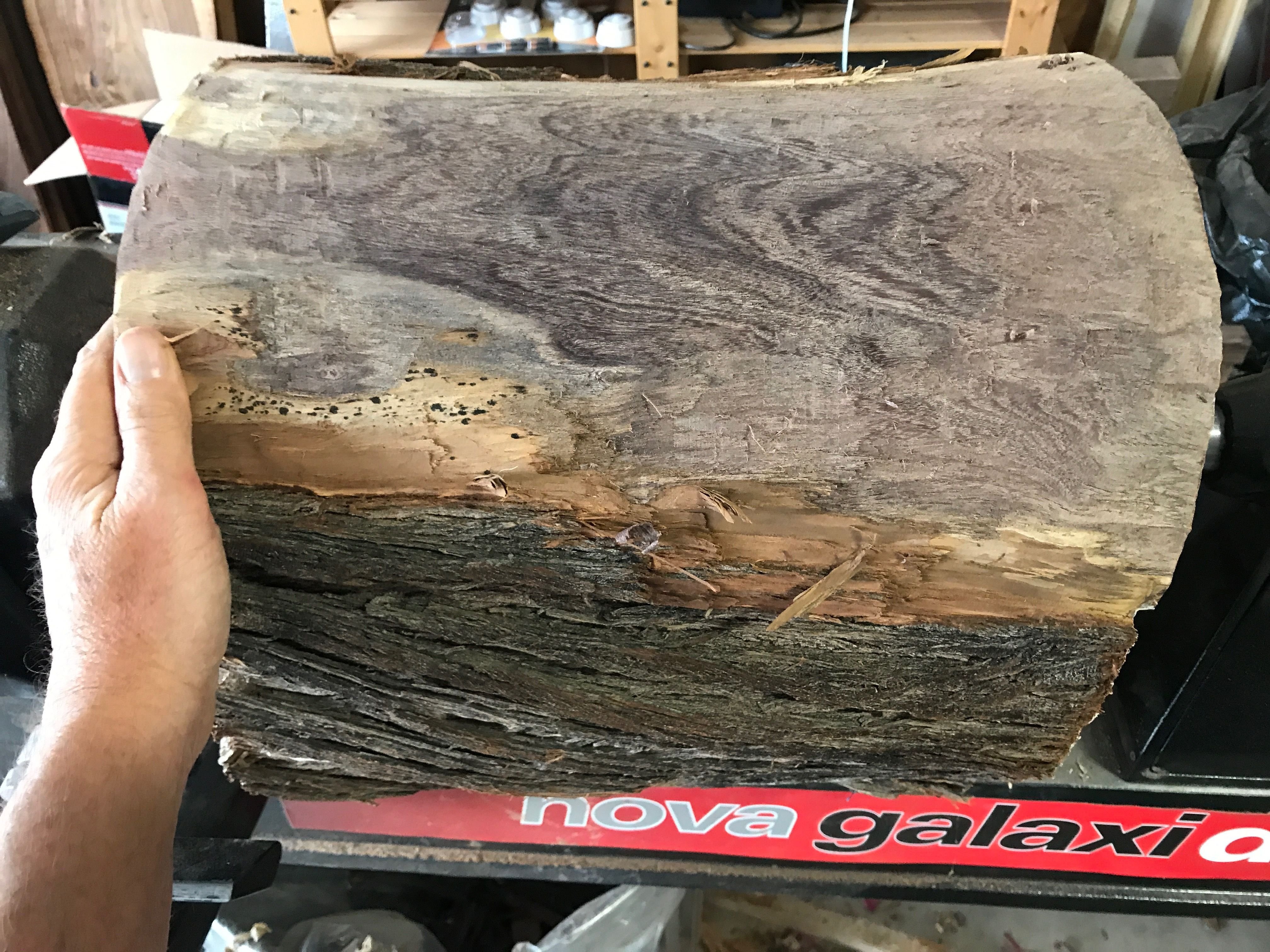 I tried to rough out a shape that would save some of the sapwood.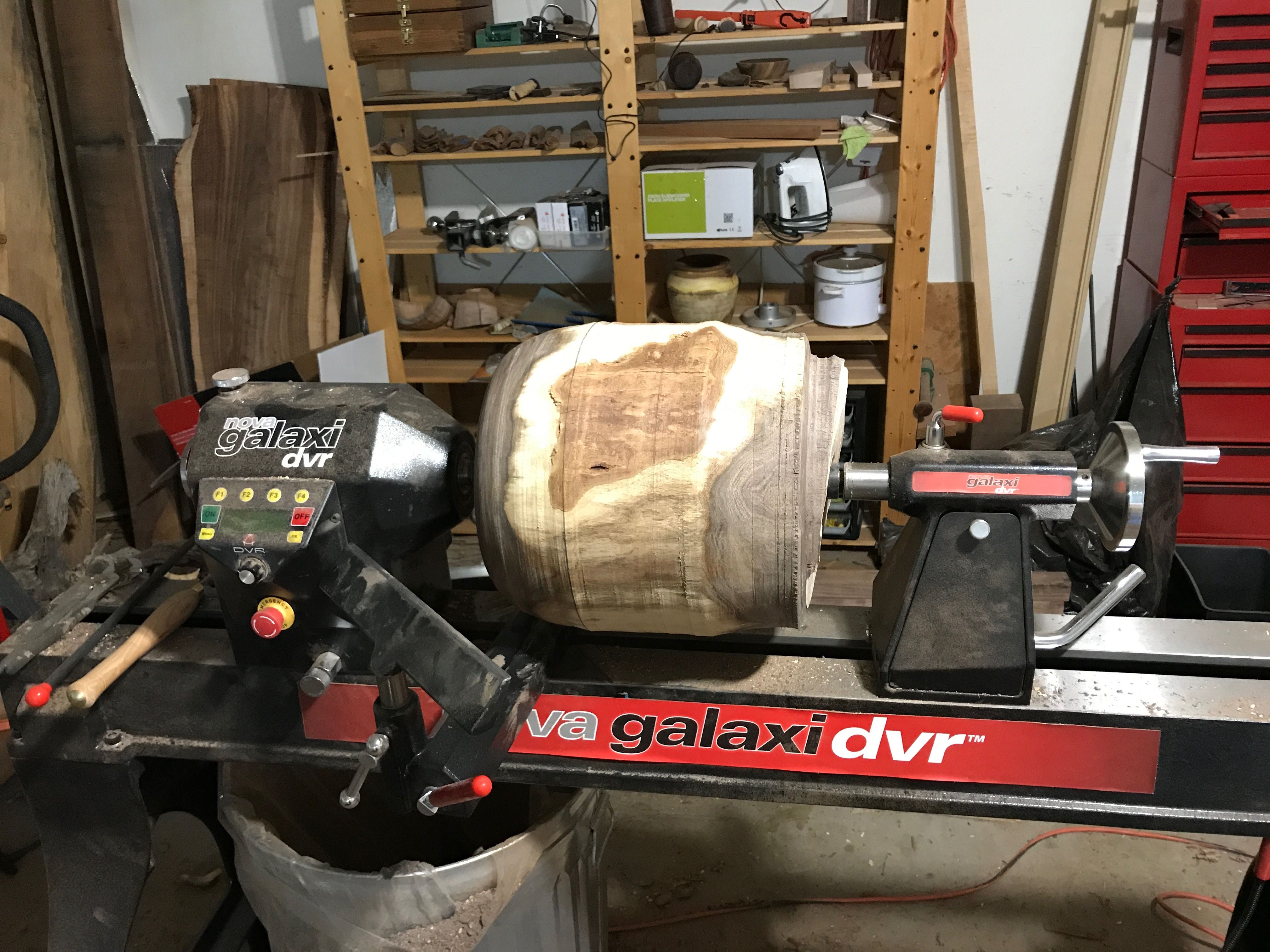 As I started to hollow it, I decided I had to do something to control the cracks.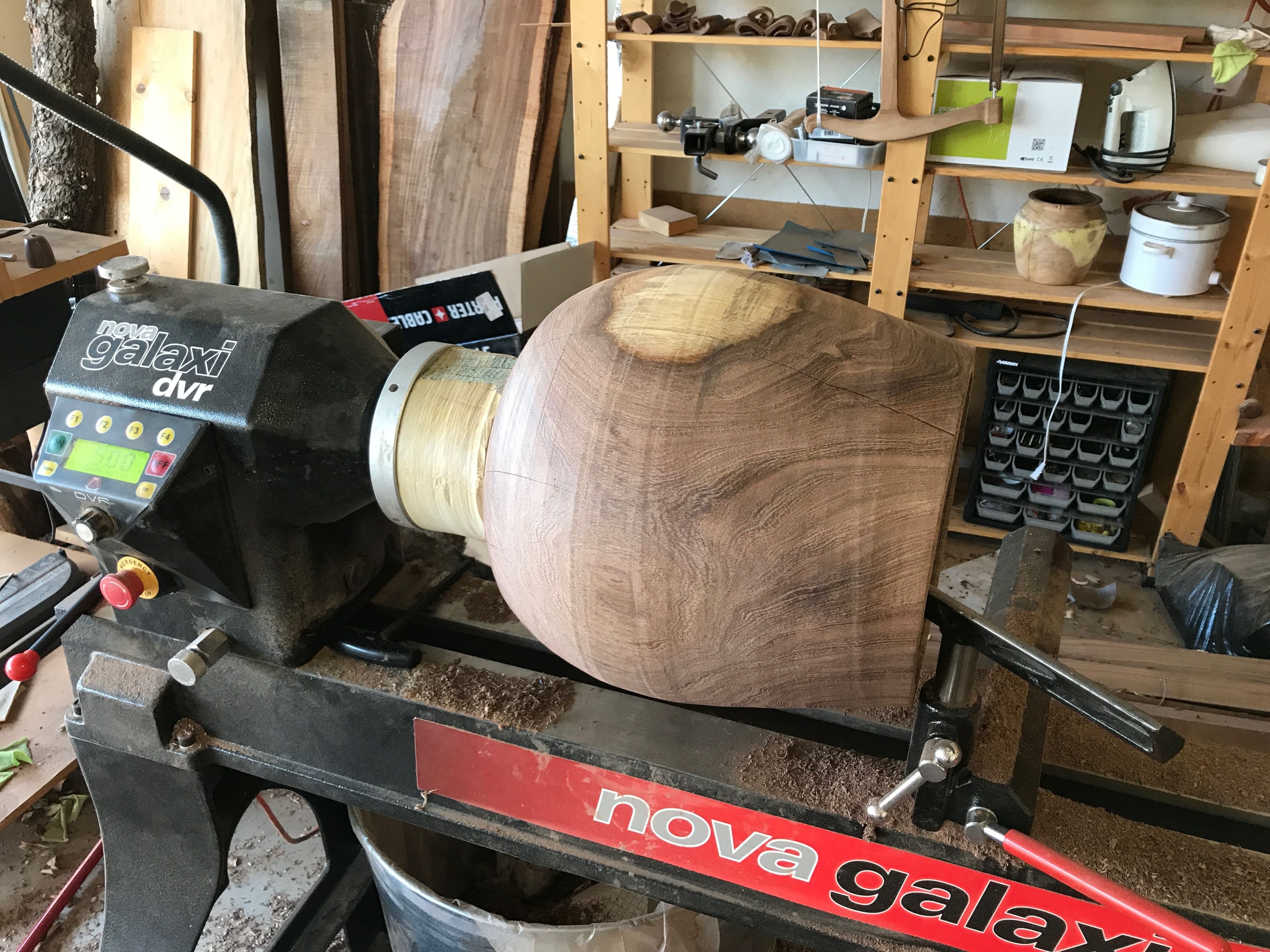 Going with some dovetail keys.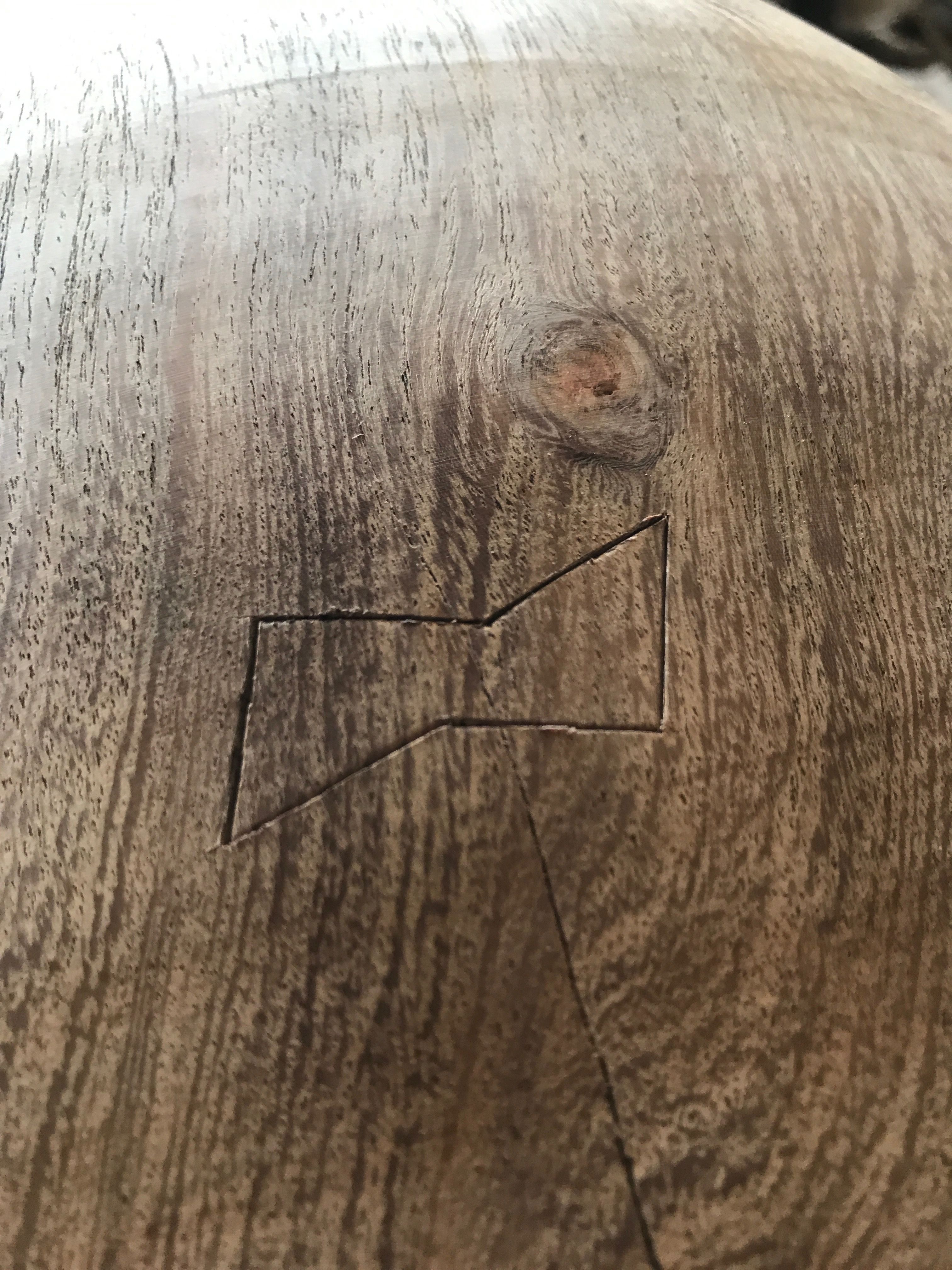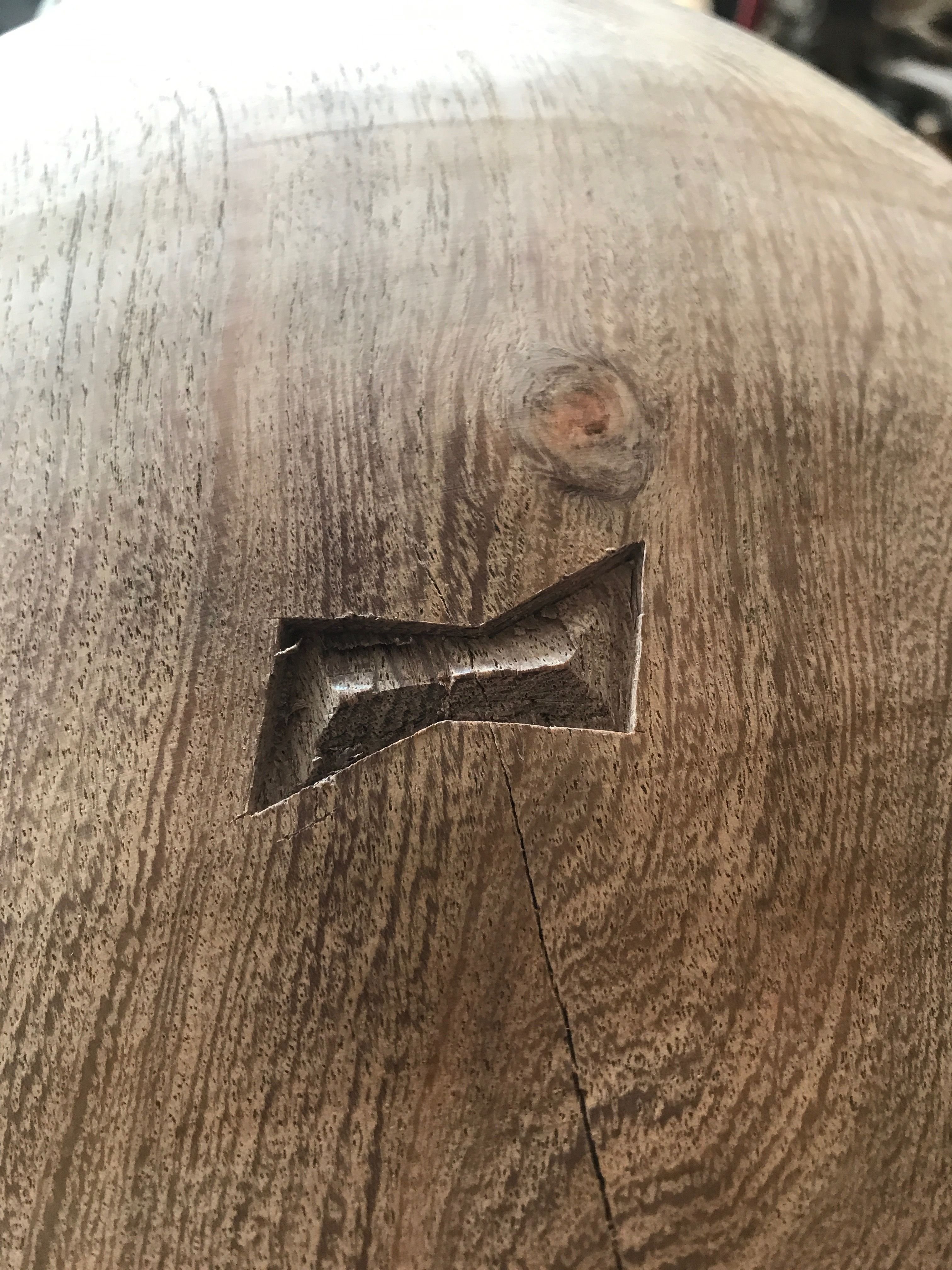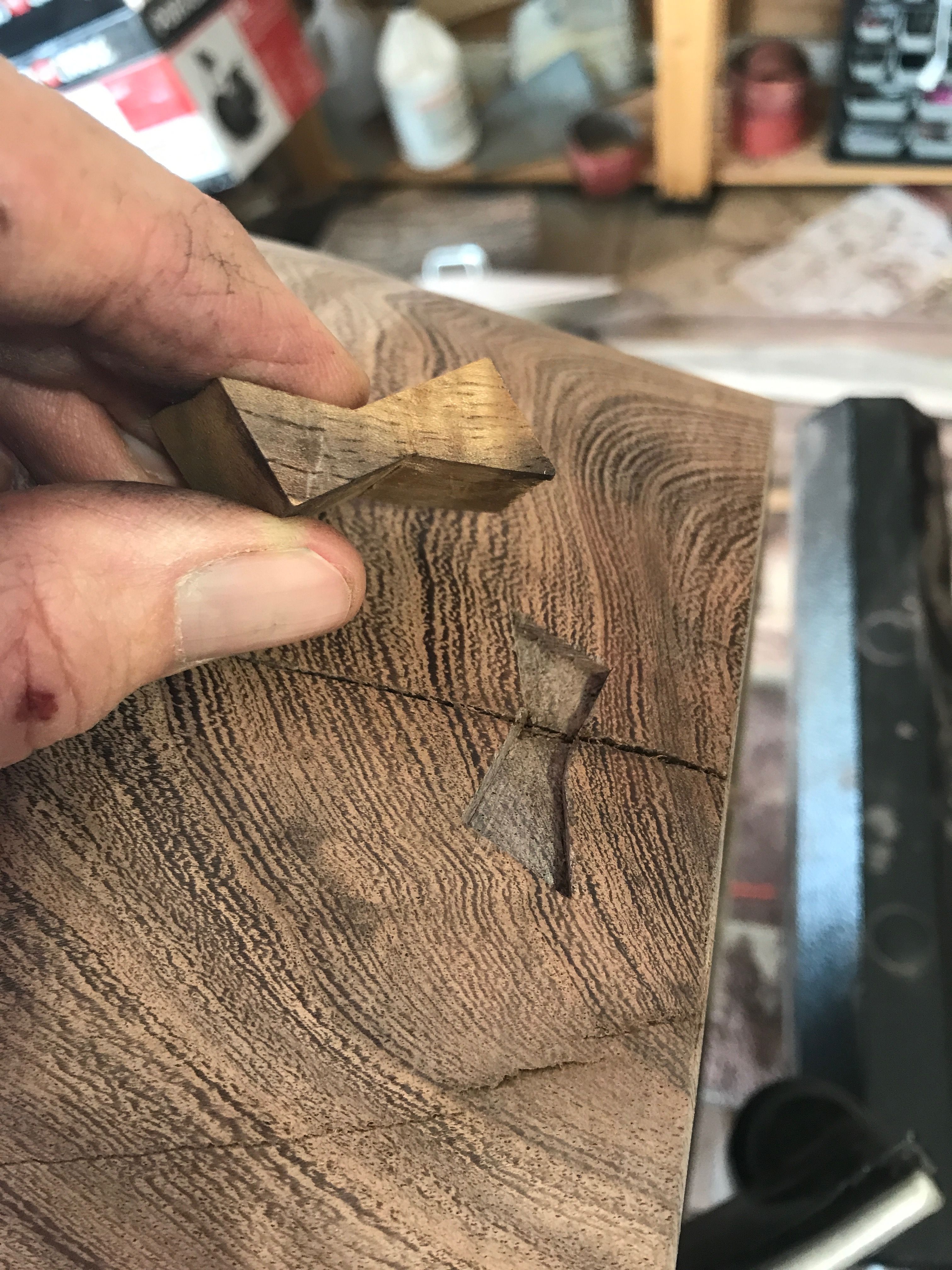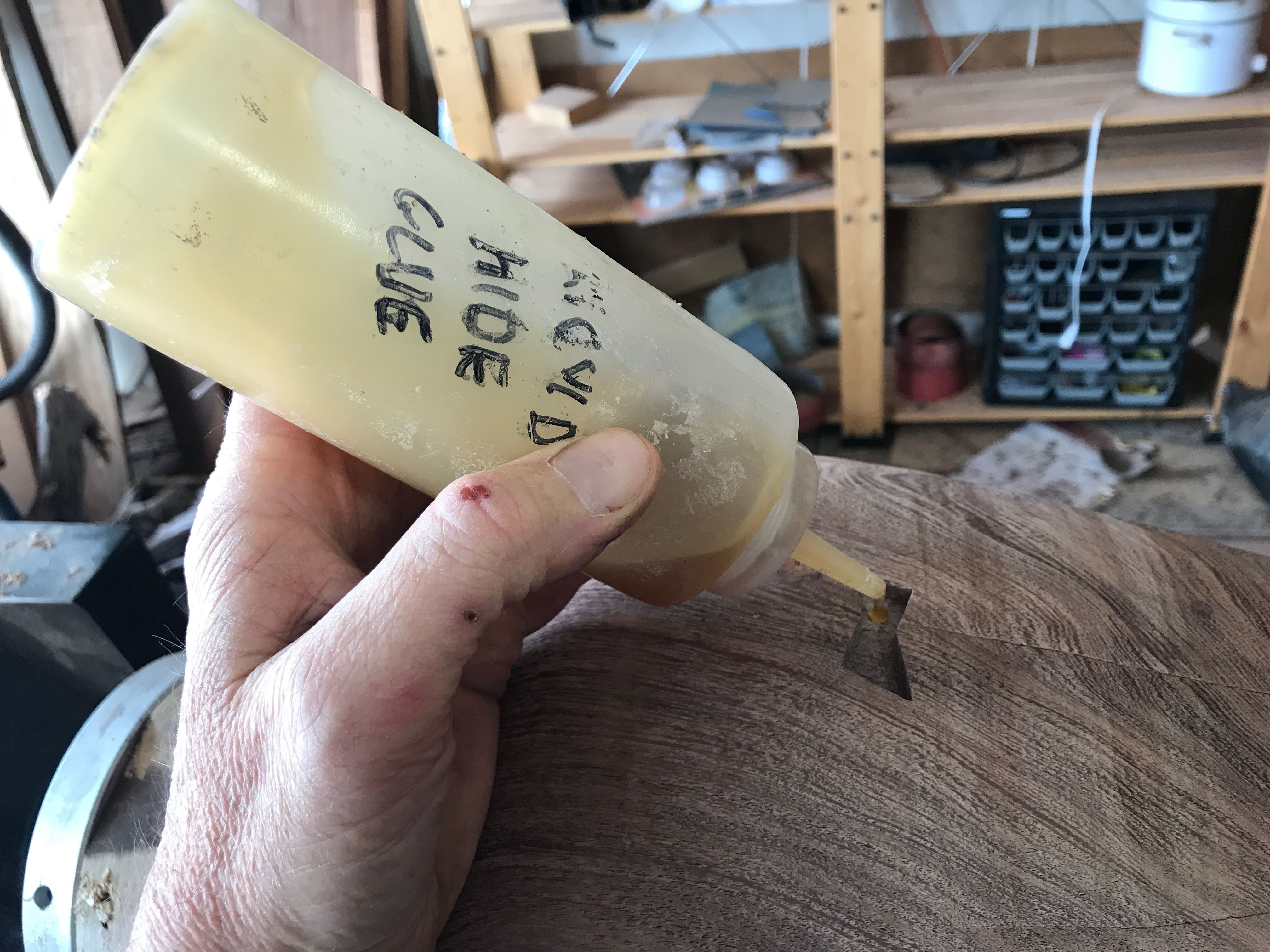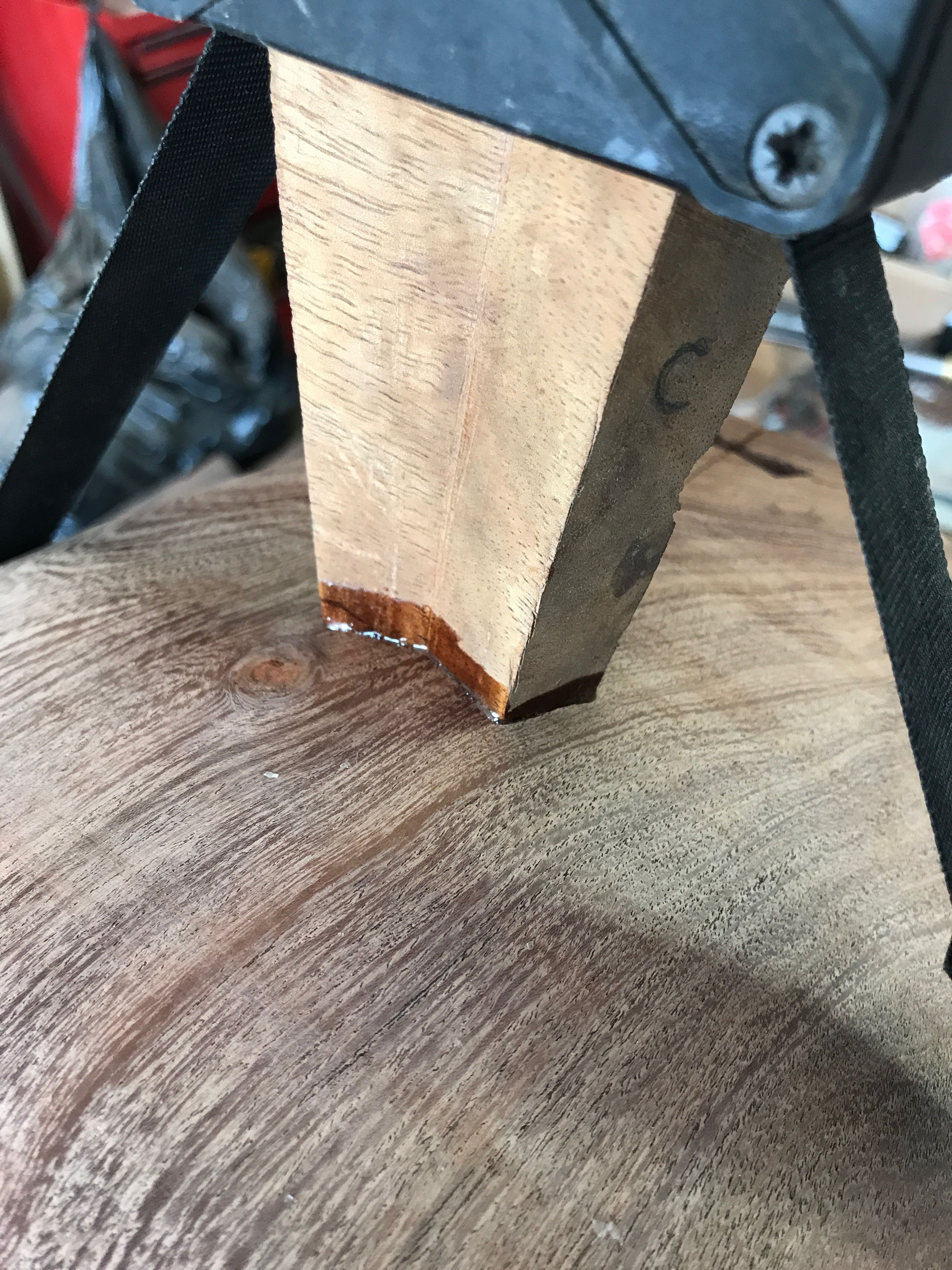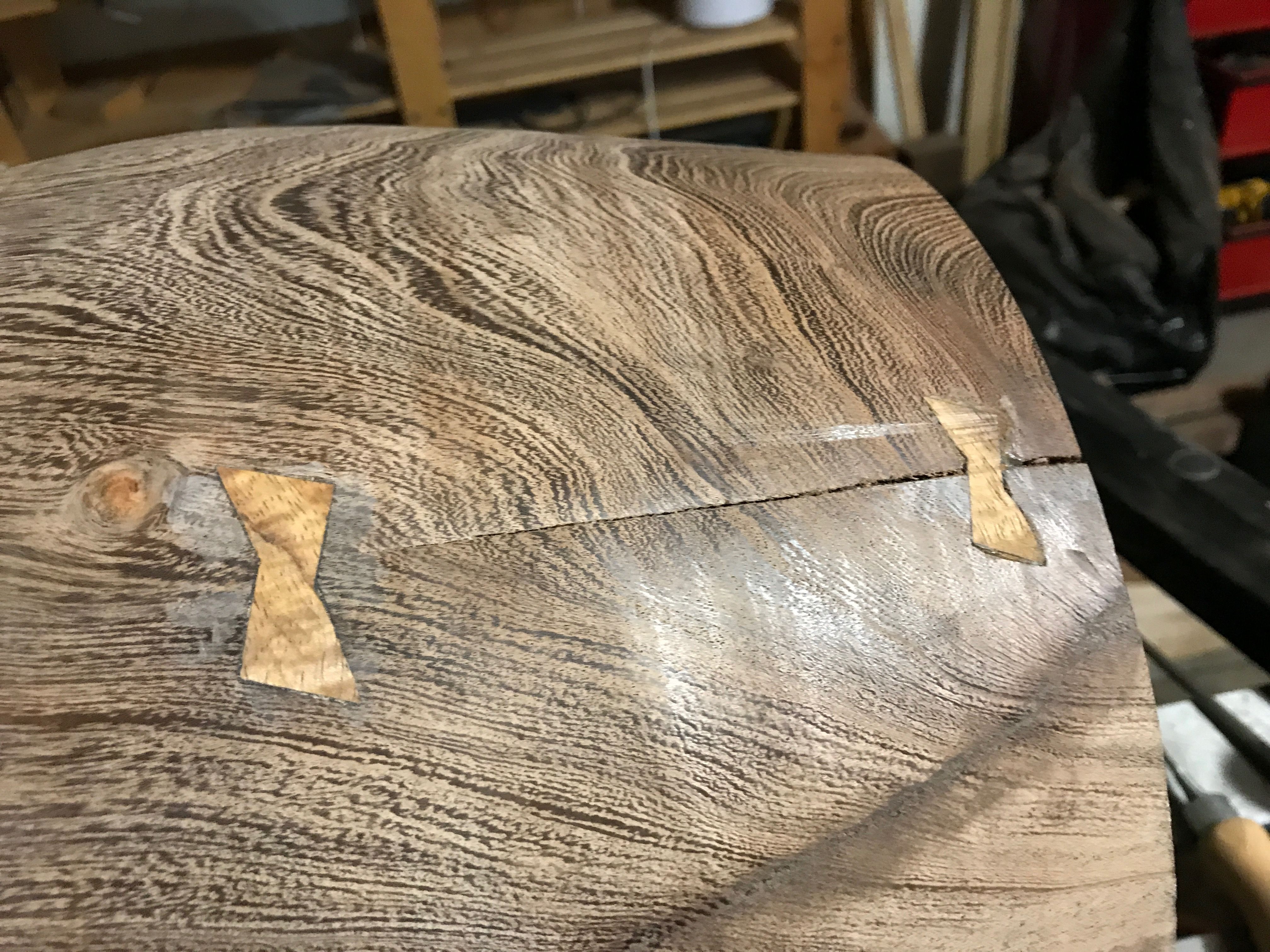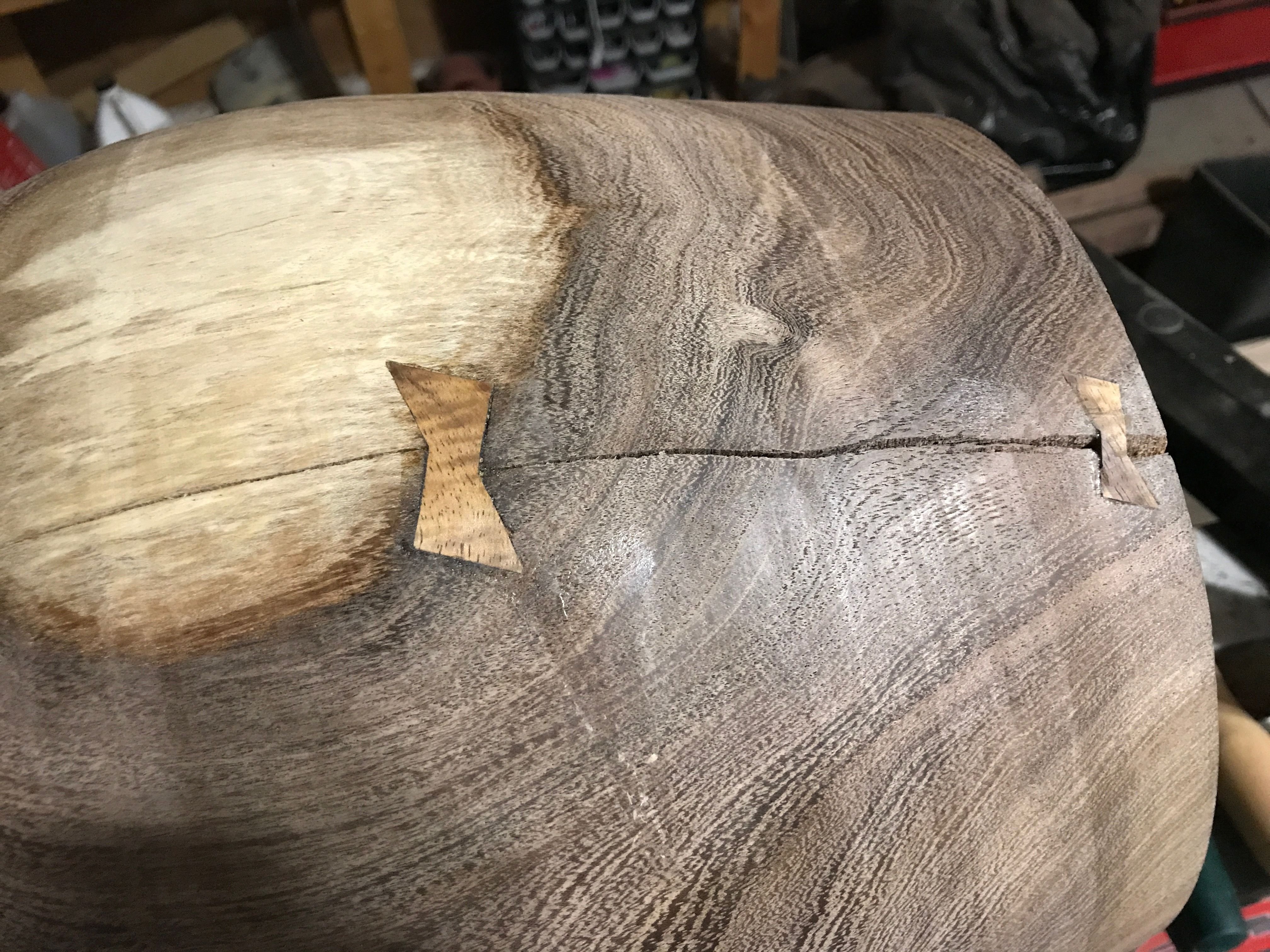 Still a bunch more to do, then I will put some finish on.
See ya,
Skycranehandwork