Back in December I turned a little bowl from a branch of African Sumac that I found. Fresh cut, the wood is really pale. The bowl has been sitting on my wife's desk for six months now and you can see that the color has gotten a bit deeper.
That's from December on the left and today on the right.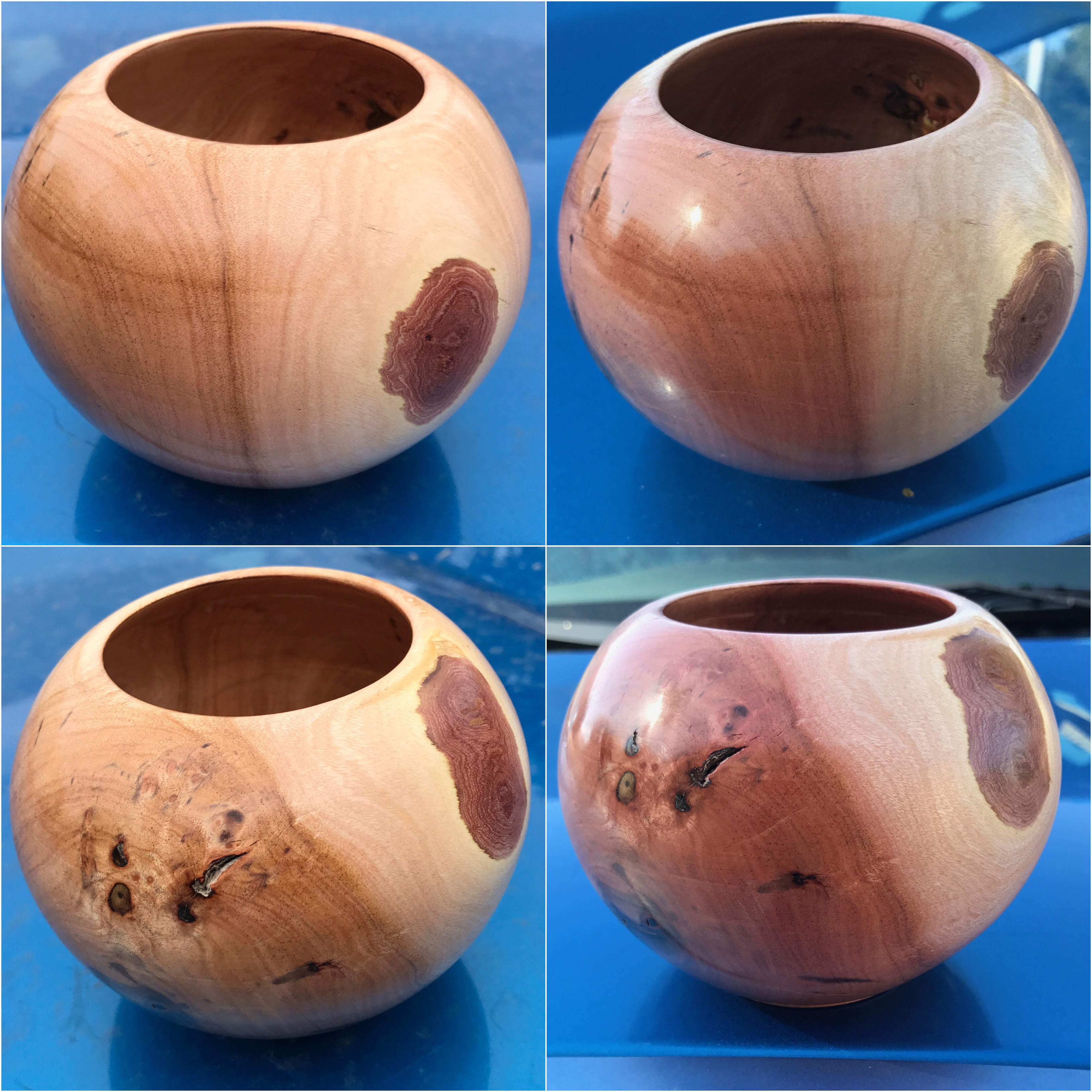 The only finish is carnauba wax applied by heat of friction.
See ya,
Skycranehandwork