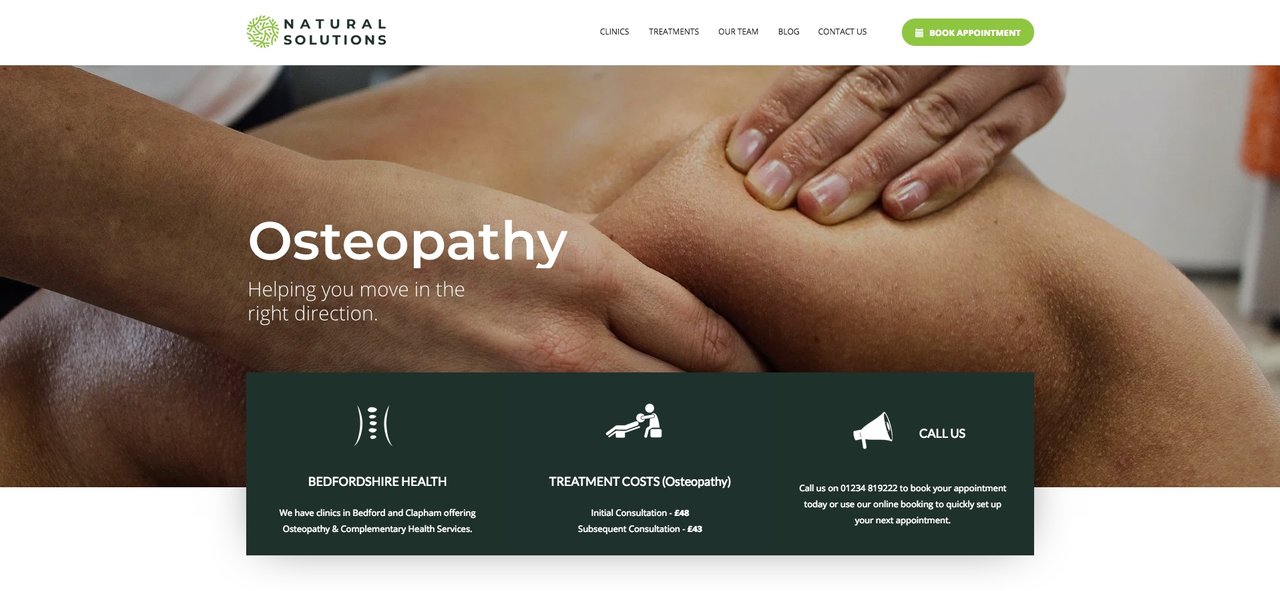 I've just finished a website for Natural Solutions a new osteopathy clinic based in Bedford, and run by Suzanne Morgan, who has been running an osteopathy clinic in Bedford for almost 10 years. This is a Wordpress based site, featuring online booking through a Cliniko booking system to allow patients to book an osteopath appointment online. Natural Solutions have a clinic in Clapham, Bedfordshire, and will soon be launching in Bedford too, so really glad to be on board with them as they build their healthcare business.
If you'd like to find out more about Natural Solutions Osteopathy please visit the following links:
Facebook | Twitter | Instagram | Pinterest
Yell.com | Google
For more of my website design work, please checkout my portfolio at Webomattic. Webomattic is a Bedford Website Design business helping small businesses, organisations and individuals build their online presence.