After being rejected by several companies, I had been in a state of depression. I was confused, whether to continue striving to achieve my desired career or to choose an easier one.
          Whenever I feel depressed, down, defeated, and stressed, I would always find a way to motivate myself. I would visit my Tumblr account and search for 'motivational quotes'. I would watch some conference events on Youtube (like Ted Talks). After that, my desire would start burning again.
        I have a strong desire in becoming a PHP Developer, but I'm still in the process of enhancing my skills. I help my friend with her assignments, without a second thought, and without expecting something in return. Because I know, I'm the one who will be benefited the most. I help her with her assignment, and she helps me in enhancing my skills.
        Aside from PHP Development, I also have a passion for Blogging. Early 2015 when I started blogging on Tumblr. Recently I realized that I can actually turn my passion into a career. My goal is not just to monetized, but also to help and inspire my readers.
          I just started blogging a week ago, and I can say that it's not as easy as I expected. There's a lot of unexpected errors/bugs, and I have to keep my blog healthy. I only sleep 5 hours a day, and my eyes always hurt. But that's alright, I love what I'm doing right now, and that's what's important. Although the people surround don't understand what I'm actually doing. What matters most is, I know that I'm doing this for a purpose.
A Poem by Erin Hanson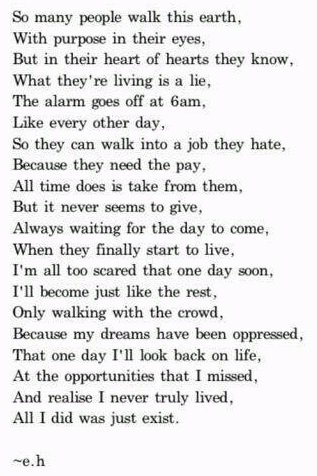 I want you to read this poem by Erin Hanson. This poem made me realize why I MUST continue striving to get my desired career. And I want you to realize that too.
        This poem perfectly sums up the thoughts I really want to express. We have the same way of thinking and I want to thank Erin for being brave in expressing her thought.
         Now I want you to know your passion, something that you enjoy doing, something that you're excited to do. If you have it in your mind now I want you to ask yourself, how can I transform my passion into a career? Like if your passion is cooking, take a course related to cooking and apply for a job related to it. If your passion is teaching, dancing, traveling and so on, you can also do the same way.
         If you've done that already and you failed, then try again. Never ever think of giving up and choosing an easier career. Finish what you started. Learn from your temporary failure. Analyze the problems, list the reasons why you failed and solve them. Expand your knowledge, and enhance your skills.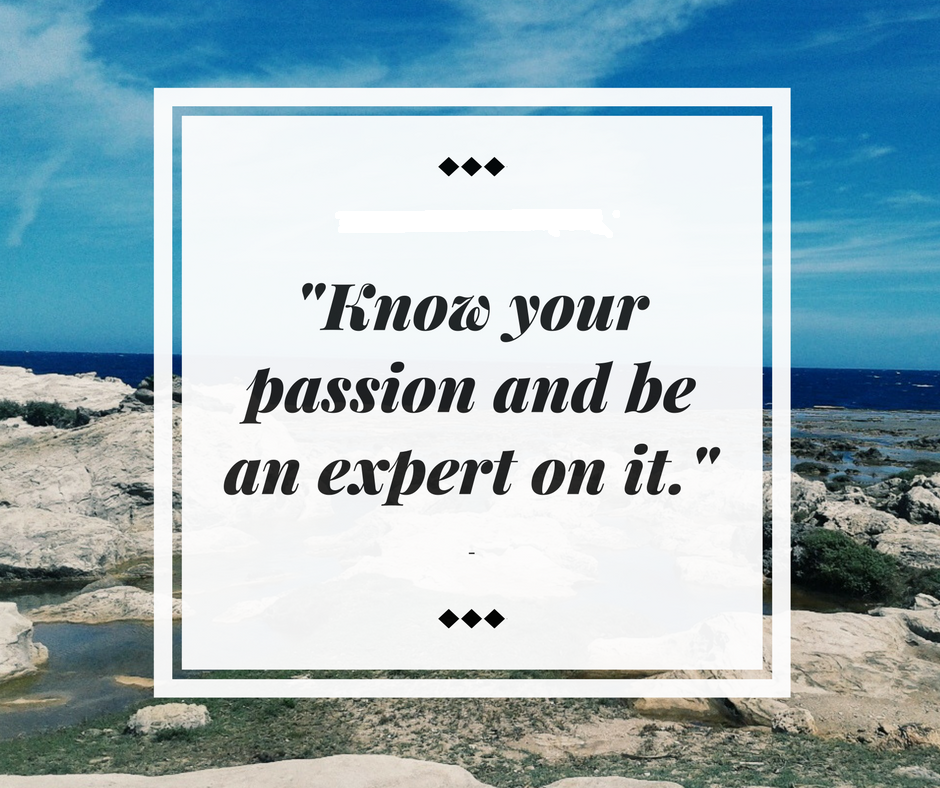 No matter how many times you failed, always think why you started. Rick Warren said, "Life is supposed to be difficult, it's what enables us to grow. Remember Earth is not heaven".
        Always think that you're doing this for your future. You don't want to wake up in the morning, forcing yourself to get up, do the work you don't like, and feel stressed all-day.
        When you choose your passion as your career, you'll wake up in the morning before the alarm clock, you'll love whatever you're doing, you'll go to bed with great satisfaction.
         If you successfully turned your passion into a career, you have to consider what will be the benefits to other people. In that way, you are turning your career into purpose. Always keep in your mind that this is not our home yet, this just our preparation for eternal life. And God doesn't care about your career, all He cares about is your character. God won't ask what you did to help yourself, but He will ask you what you did to help others. You can't bring your career to eternity, only your character.
        I am telling you this because I don't want you to be like the rest. We only have one life with an estimated 70 to 80 years, according to Psalm 90:10. I want you to live your life according to your purpose, not just to survive.
        Now, if you have friends who are stressed with their job and you care about them, share this and help them to choose the right career. It's not yet too late.
        "I hope you live a life you're proud of. If you find you're not, I hope you have the strength to start all over again." -F. Scott Fitzgerald
  This blog post was written on October 19, 2016. 
 Images were captured and edited by the author.