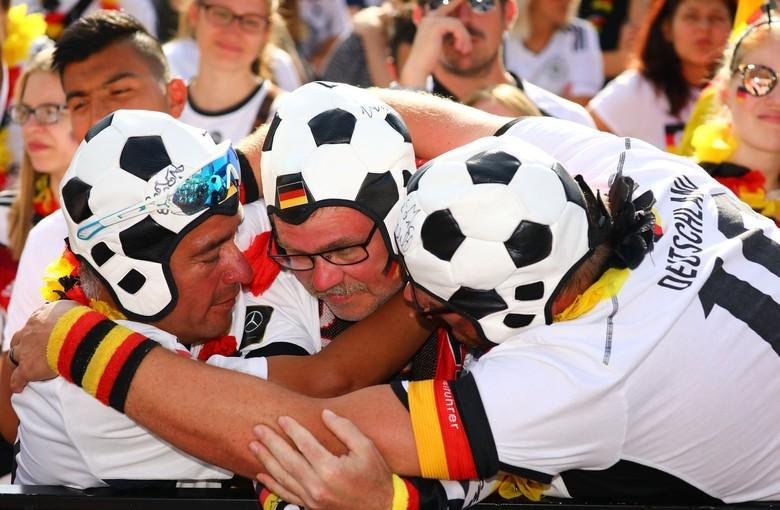 IMAGE SOURCE
Germany Excluded, unexpected defeat defending champions lost to teams from Asia.
Germany's last-minute defeat against South Korea everyone did not expect, but here's Football, it can all happen. Cries and tears were seen in all German sporters while watching together in Berlin.
Jerman Tersingkir, kekaahan tak terduga juara bertahan kalah dengan tim dari Asia.
Kekalahan Jerman di menit terakhir saat bertanding melawan Korea Selatan semua orang tidak menyangka, Tapi inilah Sepak Bola, semua bisa Terjadi. Tangis dan air mata terlihat di semua sporter Jerman saat nonton bersama di Berlin.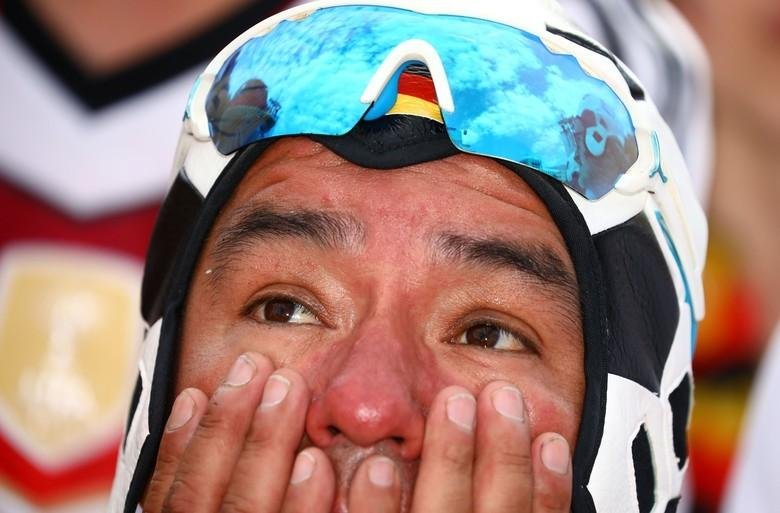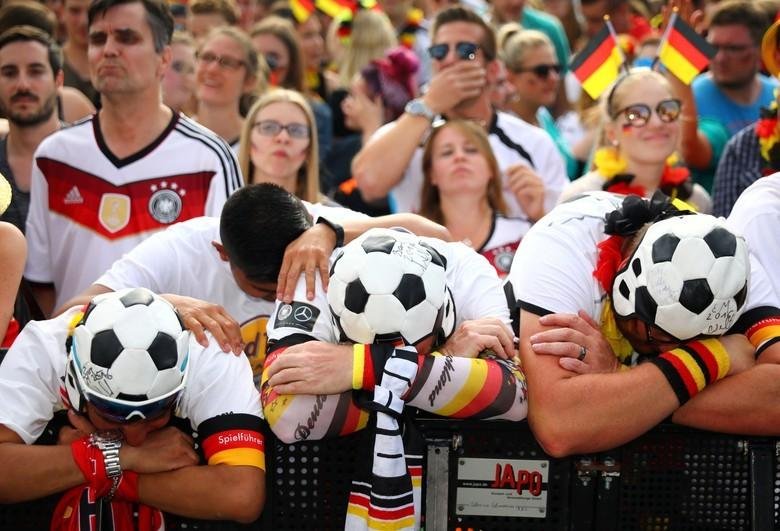 IMAGE SOURCE
The shock occurred at the 2018 World Cup Russia after defending champions Germany lost 0-2 from South Korea. The results that make Germany failed to enter the big 16 and Germany was forced to leave for home. Not only the fans, the whole world in shock with the incident last night, all did not expect a great team like german must go home first.
Kejutan terjadi di Piala Dunia Russia 2018 setelah juara bertahan Jerman kalah 0-2 dari Korea Selatan. Hasil itu membuat Jerman gagal masuk 16 besar dan jerman terpaksa harus angkat kaki untuk pulang. Tidak hanya para suporternya, Seluruh dunia di kejutkan dengan kejadian tadi malam, semua tidak menyangka tim hebat seperti jerman harus pulang terlebih dahulu.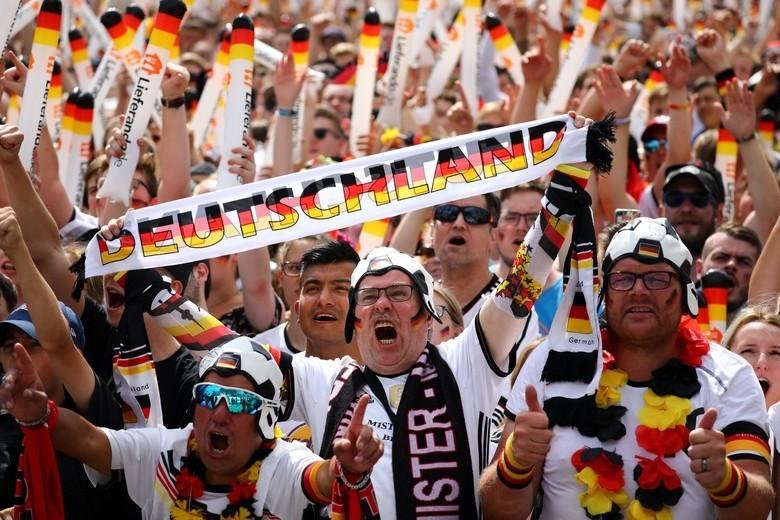 IMAGE SOURCE
Great hope of the German supporters to watch their flagship team beat South Korea and advance to the round of 16, In fact the reality otherwise Germany must go home with south korea after losing the match last night. German Sporter held a joint watch in the Brandenburg Gate area, Berlin, Germany.
Harapan besar para suporter Jerman untuk menonton Tim andalan mereka mengalahkan Korea Selatan dan maju ke babak 16 besar, Malah kenyataan sebaliknya Jerman harus pulang bersama korea selatan setelah kalah dalam pertandingan semalam. Sporter Jerman mengadakan nonton bersama di area Brandenburg Gate, Berlin, Jerman.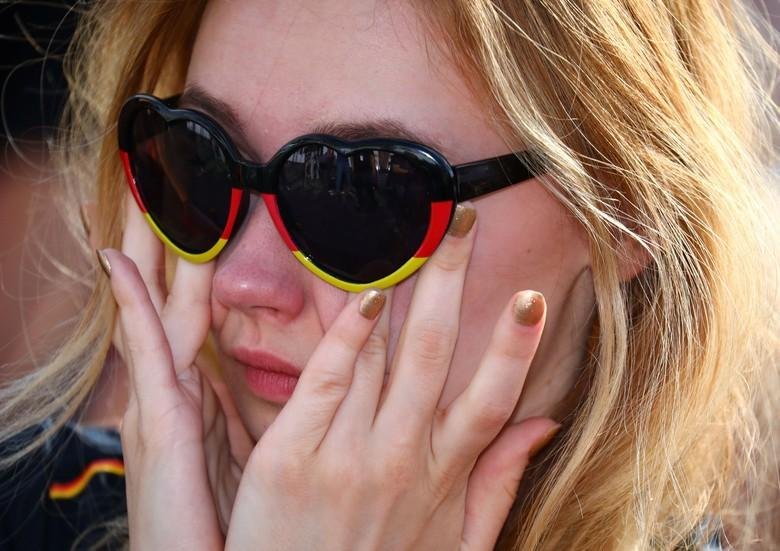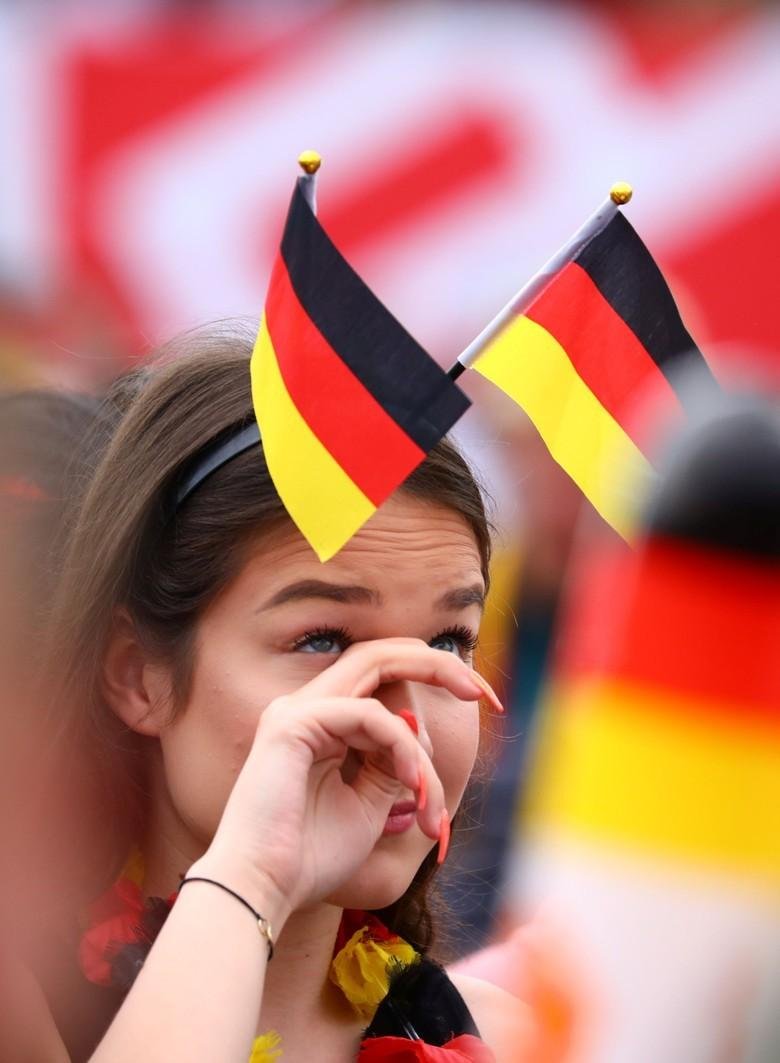 IMAGE SOURCE
A first-half draw between Germany and South Korea still gives hope and enthusiasm for German supporters to see goals from Mesut Oezil and his friends. However, all hope disappeared, in the last minutes of the game instead controlled by tip from Asia unexpectedly Korea able to break into goalkeeper Der Panzer.
Bermainan imbang di babak pertama antara Jerman dan Korea Selatan masih memberikan harapan dan semangat bagi para suporter Jerman untuk melihat gol-gol dari Mesut Oezil dan kawan-kawan. Namun, Semuanya harapan sirna, di menit-menit akhir pertandingan malah dikuasai oleh tip dari Asia tidak disangka Korea mampu membobol gawang Der Panzer.










IMAGE SOURCE
Don't Forget Upvote
&
---

---