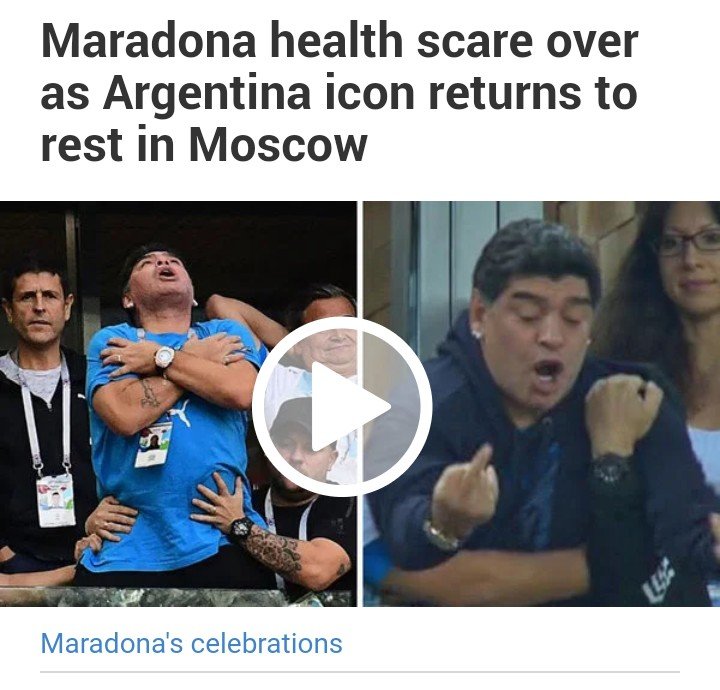 This pictures shows Diego Maradona most memorable moment as Argentina beat Nigeria in the FIFA ongoing world in Russia. The Argentine legend confirmed that he received medical attention at stadium but he did not go to the hospital.
Minutes after Argentine late victory, Diego was seen struggling to stand up from his seat and paramedics gave him quick attended .
However Diego has said that he had a neck pain but that has been taking care of.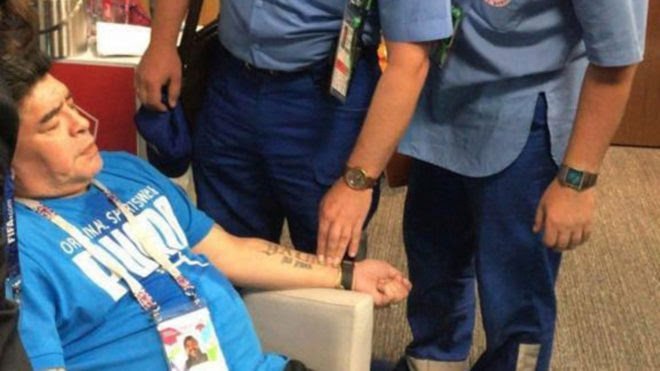 "How could I leave? I send a kiss to everyone, thanks for the support!" he added.
A private jet took the Legend back to Moscow, he now rest in Russian capital before will find his way back to his country home. Because of his health challenge he cancelled a television interview he had with Venezuelan station Telesur.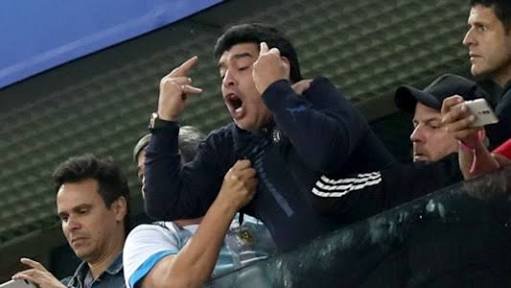 What about his celebration sign does it look rude?
Follow us on Twitter
Join our discord for our weekly match predictionCLICK
Banner designed by @sparklez