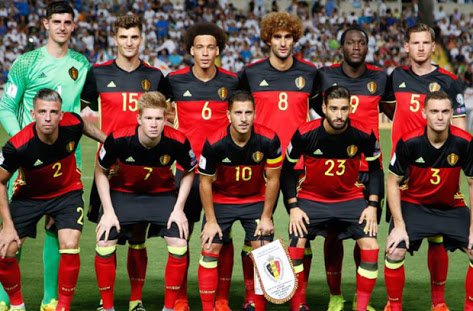 Right from the onset of this on going world cup, team Belgium have proved courageous. Beating Brazilian's in 2:1 defeat in quarter finals show how courageous this vibrant team are. With Hazard on the left flank, Lukaku on right side, Fellaini at the midfielder, Company at the defense the team looks very healthy.
Fellaini has give out his 100% by taking full charge of the midfield and has converted many useful passed. The attacking machines Hazard and Lukaku have been on their full force with maximum speed that looks virtually imposibly for any defence to beat.
It was unbelievable for the Brazilians to concede such defeat. The Belgium is set to play France in Semi finals. While England will play either with Russia or Croatia.
Which team do you think will make it to the finals?
Follow us on Twitter
Join our discord for our weekly match predictionCLICK
Banner designed by @sparklez