Good morning food lovers!
After eating some sweets or heavy meal, instead of drinking soda, let us try healthy drink..No sugar added, I made a cup of MINT LEAVES TEA. It is so refreshing and help clean your immune system.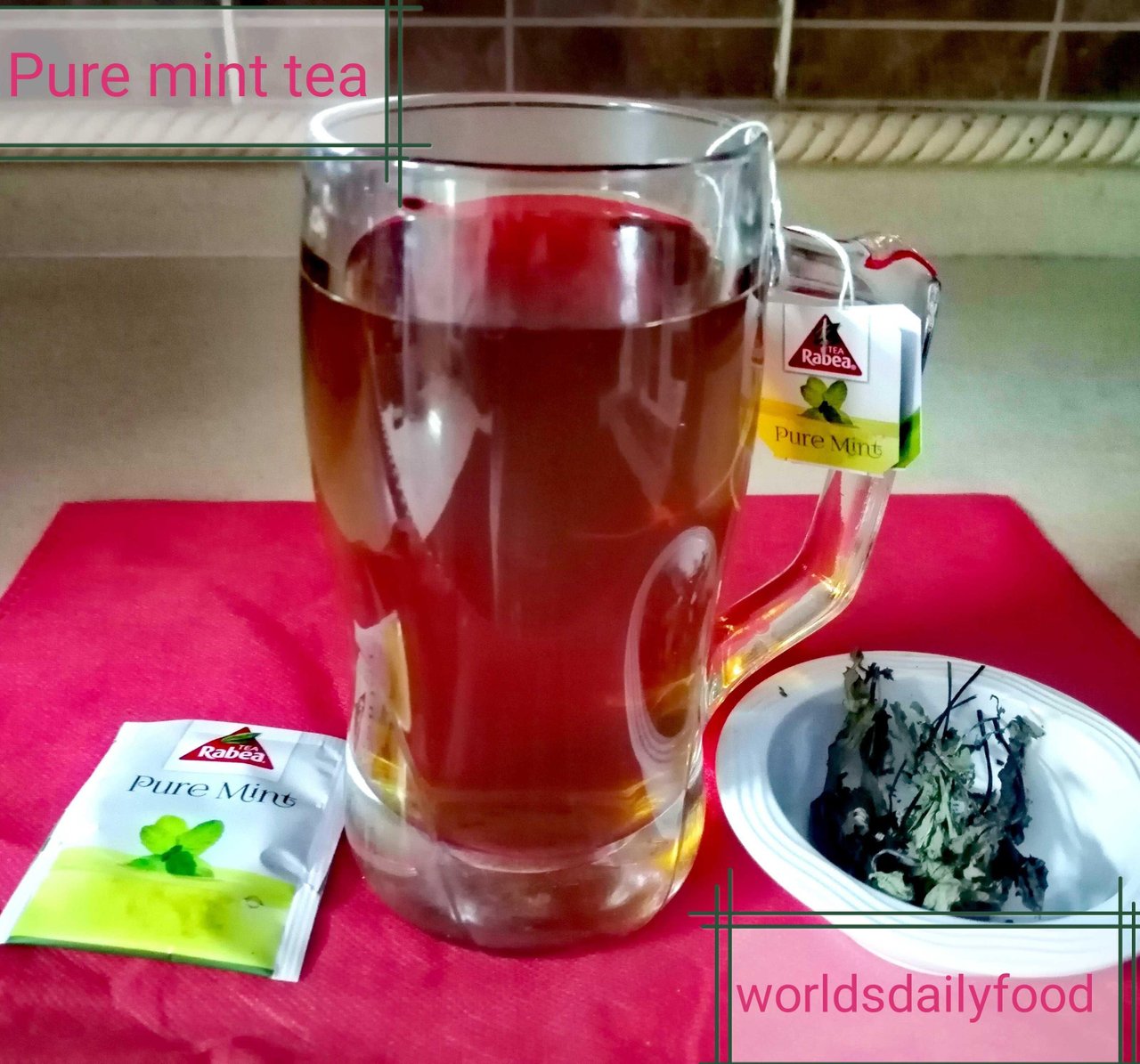 CAMERA :HUAWEI Y9
LOCATION :SAUDI ARABIA
We could have a better tea if we have to let the fresh mint leave to air dry.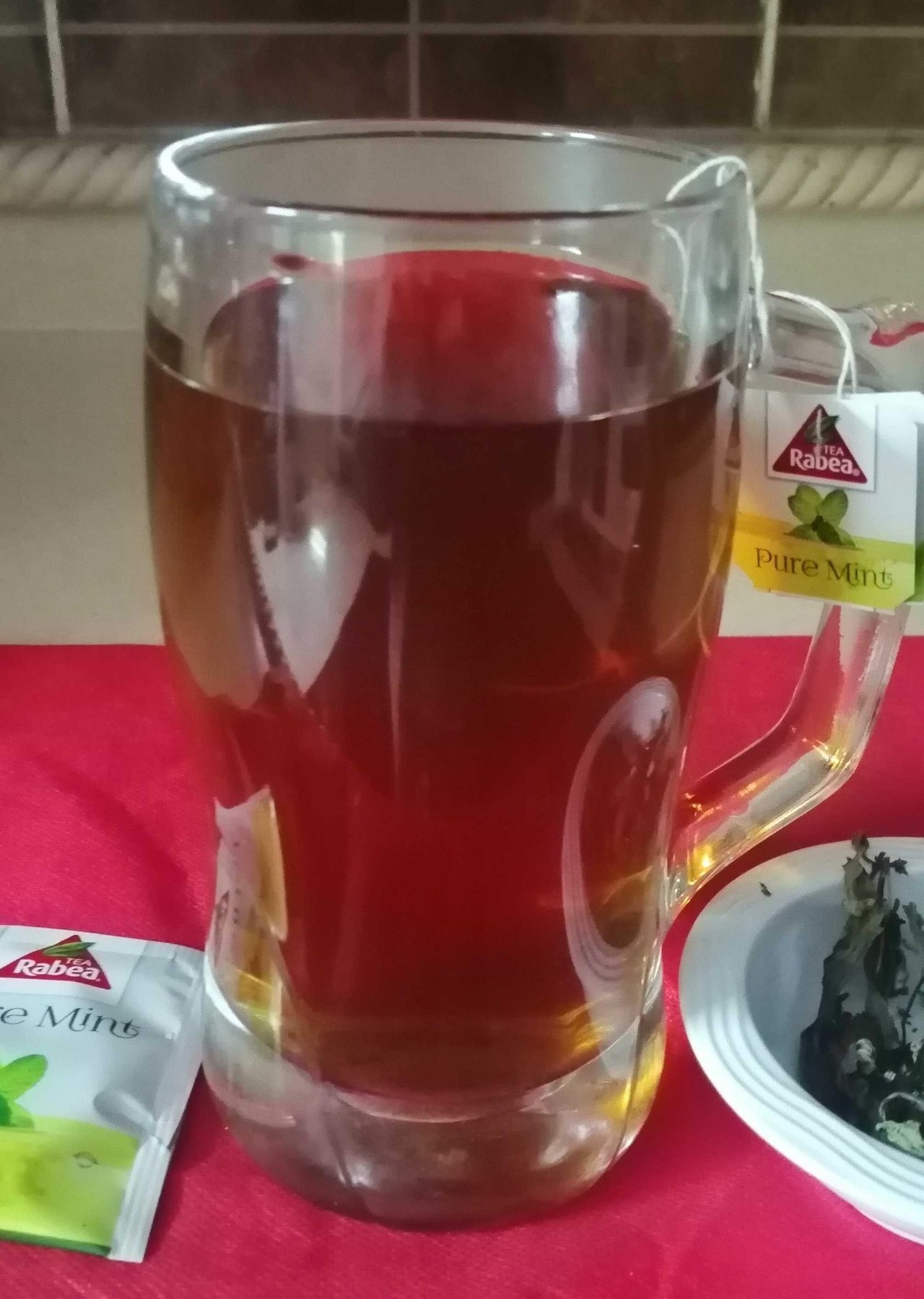 I also used a pure mint tea bag and green tea to have a better aroma. Do it 15 minutes after eating heavy meal. Simply bring the water to a briskly boiled and add to a cup with tea bags..
Enjoy detoxification every day! Health is wealth! But sometime, when l read the post of @roundbeargames about food cheating, it made me smile and laughed.
Thank you @travelsbyblue to your house of @worldsdailyfood.
PLEASE visit, support and join the other contest of our fellow Steemians;
@mermaidvampire:
PROOF OF STEEM: A 5-in-1 Daily Game for Everyone in Steemit;
#GUESSTHECOLOR GAME Daily Splitter Contest; &
WEEKLY DELEGATION RAFFLE For Planktons
---
@zephalexia:
UP-GAGE CHALLENGE | Join and Get Rewarded w/ upvote+steem
---
@atongis for his delegation contest
....
@vdux for his haiku
....
@travelsbyblue for her worldsdailyfood photo contest.
.....
@eii for his dailycolor challlenge
.....
@izaid for his initiative gueesing the correct amount
Try to check the photography contest of our fellow steemians
@axeman
@lightcaptured
@marc-allaria
@worldcapture
@tobetada for his love the Clouds contest
@melinda010100 for Shadow Contest
@moncia90 for his Partiko lottery
@photochallenge with daily basis theme
@keithboone challenge
@czechglobalhost photography contesd
@flamingirl one week flower power
Vote for witness
Thank you so much.
Loving you,
Nanay Deevi