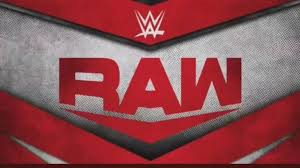 This past Monday Night Raw presented for the very first time a fist fight as the main event. While there were boxing matches in the late 90's that were billed as "Brawl For All" bouts in the WWF, there has never been a plain fist fight before. It became very clear from the beginning of the match, that "fist fight" may not have been the proper terminology. It was basically an extreme match taken to another level. The rules that were laid out were basically no rules, as it was a no holds-barred, no disqualification, no count-outs, no pinfalls, and no submissions match. The only way to win is if the referee declares one team unable to continue.
It was Seth Rollins, joined by Akam and Rezar (otherwise known as the Authors Of Pain), against The Big Show, Kevin Owens and Samoa Joe. The Big Show just returned to the ring after numerous surgeries the week before. Show has been known for his knockout punch from a fist that he describes as a size "7X." The match was extremely entertaining as Samoa Joe and Kevin Owens made their way to the ring with kendo sticks. Wanting to keep the Lexington, Kentucky, crowd happy, it wasn't long before Show introduced tables into the match. The best part about the stipulations was that going through a table doesn't end the match.
In the midst of the resulting carnage, Kevin Owens created one of the many highlights from the match by doing his best parkour impression. Maybe, Owens was trying to impress John Morrison, who just returned to the WWE and is known for his parkour moves. Owens ran up a curve on the stage and dove off, taking out 1/2 of AOP. Not to be outdone, Samoa Joe dove from the stage to drive Akam, as well as himself, through a table.
With The Big Show being the last man standing on his team, Rollins pleaded with Buddy Murphy for help. Murphy was sitting at ringside still brooding over a previous loss that happened earlier. Deciding to join the Monday Night Messiah, Murphy surprised Show with a low blow. AOP recovered from their battle on the stage to powerbomb Show for what resulted in the win for Rollins' team. It then became obvious that Buddy Murphy had moved over to the dark side.