Wrestling fans know the name Tessa Blanchard. She is the daughter of Tully Blanchard, half of th Brain Buster's with Arm Anderson in WWE, and step-daughter of Magnum T.A. She is also a wrestler with Impact Wrestling, formerly TNA.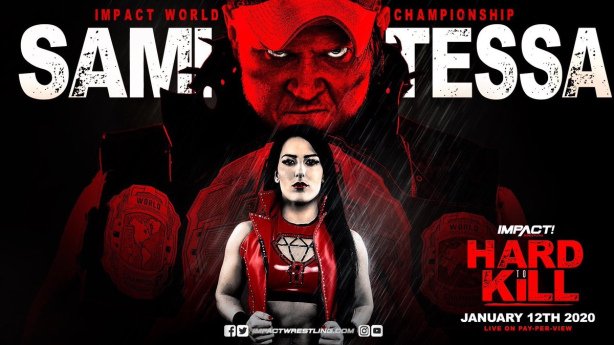 Blanchard recently made history at the Impact pay per view, Hard to Kill. Blanchard came in as challenger for Sami Callahan's Impact World Championship. This match was the culmination of a longer story line, something not often seen in wrestling lately, where Blanchard broke out of the female division, Impact calls it the Knockouts.division, to face men in matches.
Blanchard is not the first female competitor to wrestle men. This was seen in both WWE and WCW in the 90s with athletes such as Chyna and Medusa respectively. Indie promotions have also picked up intergender matches in the last couple years with one promotion actually having an Intergender championship belt.
Tessa is the first to win the top title in a major, televised, promotion. Chyna won the Intercontinental Championship with partner Jeff Jarrett (one of the founders of TNA years later). Chyna's win was a co-champion angle that was intended to test the waters for a bigger push that never materialized.
Blanchard was crowned the new Impact World Champion after defeating Callahan at Hard to Kill.