Hello Steemit! We are continuing to push out updates to improve our service!

For those that don't know, we have recently launched CateredContent. It is a platform where users can earn cryptocurrencies for writing about specific projects. It is similar to @originalworks here on Steemit, but also includes other social platforms alongside Steemit.
As @originalworks has proven, there are many talented writers across the globe who deserve to earn for their writing! Our job is to connect projects with great writers such as yourself! Currently we support Steemit, Medium, Reddit, Instagram and Twitter. We will continue adding platforms. Our heart and soul will always be with Steemit as we strongly believe that this is the best social media platform ever created!
Updated Features:
Display Event Information



This neat little box on the events page lets users know how many users have participated in events. This will give you an idea about the competition for the prize pool!
We have added mobile support for easy viewing on mobile devices.
We enabled password reset
Partnerships



We are developing more and more partnerships! We are keen on ensuring that there are numerous events for users to participate in and earn money for writing about projects!
First completed event!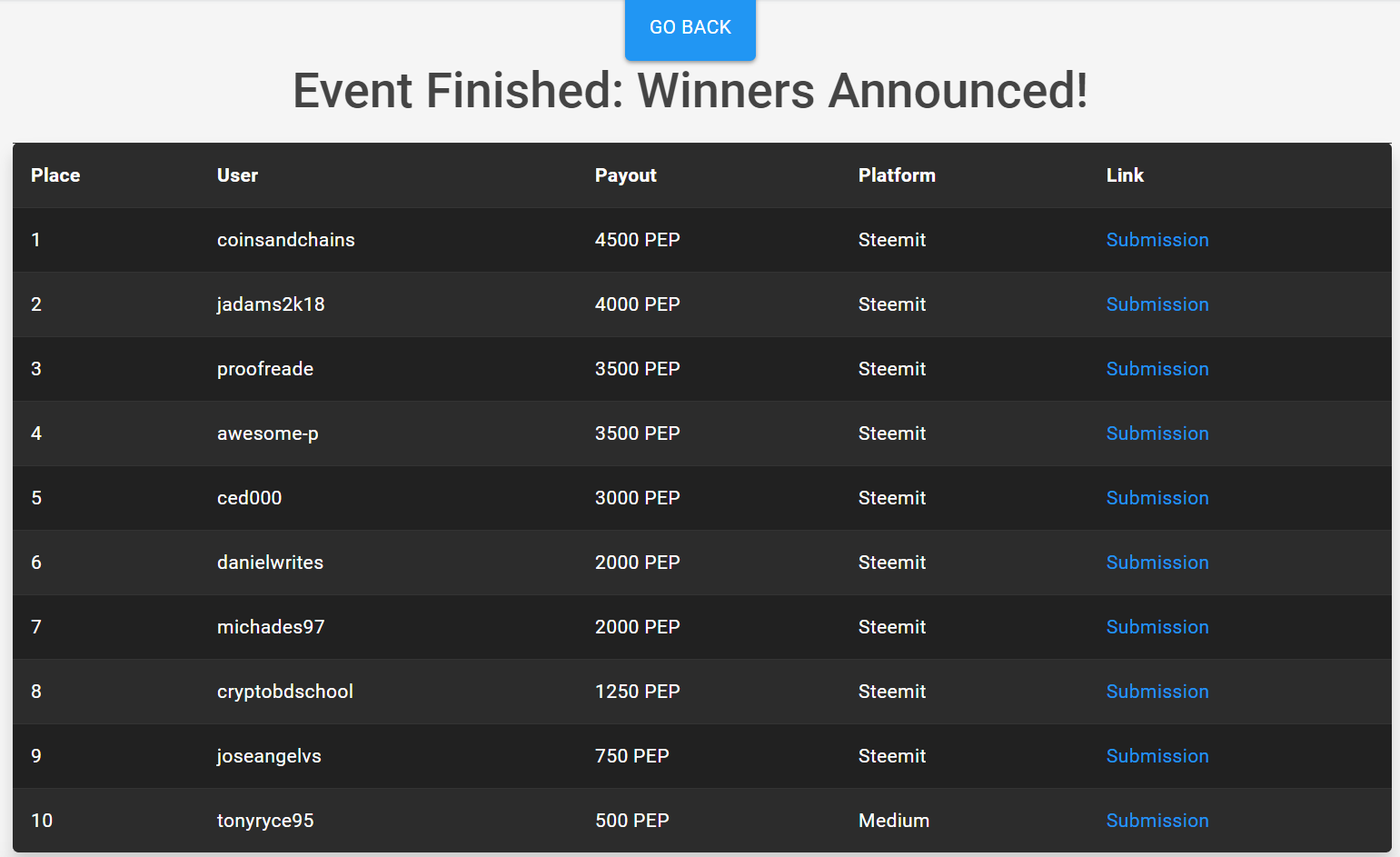 Congratulations to our first set of winners! We will always try to announce winners and pay out prizes as fast as possible. As soon as the event is over, we will have someone analyze the work and rate it best on quality.
Secret Features
We have a lot of exciting implementations still to come. We hope you join us on this journey!
Thanks for reading! Don't forget to follow for more updates!