Book Review:
.
"Embassytown" by China Miéville
.
reviewed by @d-pend
---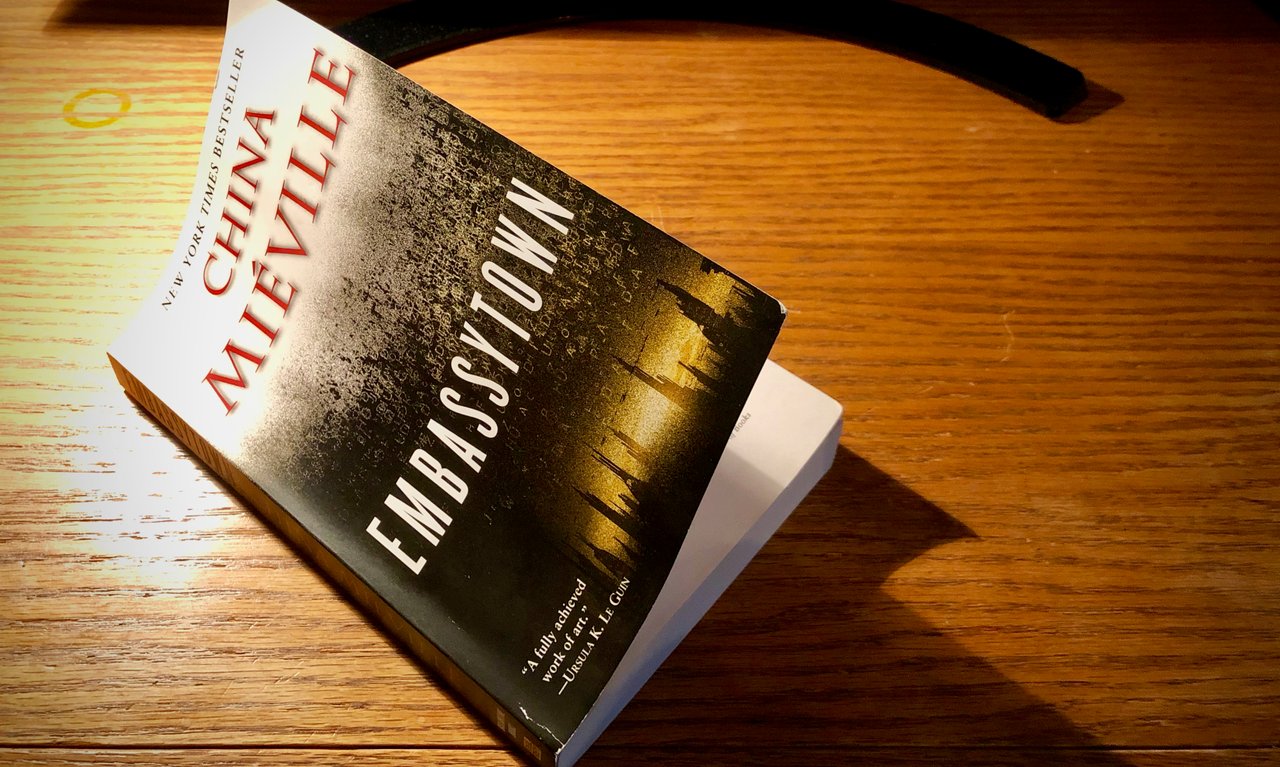 ---
Preface
Hi! So I've been reading a lot recently, and one of those insistent conscience-naggings kept pestering me from the nether regions of my brain every time I finish a book.
You know,
it wheedled,
you really should be jotting down some brief reflections on this book now that you've completed it before it turns all vague and indistinct in your memory.
If this constant annoyance wasn't bad enough, a human named
@rusty-jernigan
recently reiterated this recommendation to me. As it turns out, that was the straw that broke the camel's back.
If I've learned anything in life, it's that the best place to begin is right where you already are. So, though it feels arbitrary, I'm going to attempt to review the last book I completed: "Embassytown" by China Miéville. Now, how are you supposed to do this again? I think, for this book, I'll attempt to write a relatively "spoiler-free" review, without going into too much specific nitpicking about the book's shortcomings (of which, with regards to character development, there were many.)
---

---
Review
Embassytown: A sleepy protagonist (Avice Benner Cho) becomes immersed in the dramatic turmoil of her home planet Ariekei's erstwhile equilibrium overturned. She miraculously finds a way to not die in the course of 350 pages, all the while being as indirectly involved in the main development of the plot as possible. Oh yeah, she's got semi-magic abilities introduced extensively towards the beginning of the book that then seem to play basically no active role in the story besides world-building. (Called immersing, it's a form of psychically-propelled interstellar travel.) Around Avice swirls Miéville's ever-enchanting deft descriptions of a universe where this kind of travel is possible, and a planet where a bizarre symbiotic relationship between the very alien "Hosts" and humans along with other "exots" has flourished, at least until more recently.

Here, China's imagination shines much brighter than the characters he flippantly introduces and seemingly tosses away on whims. Avice is a somewhat uninteresting protagonist, who I called sleepy for multiple reasons, as apparently she is unable to form any kind of deeper relationship with the opposite sex without sleeping with them (except her husband. No, really.) Making her somewhat mundane life the centerpiece of the book strikes me as a strange choice, when there were at least 10 other characters that could have narrated the events from more enticing viewpoints.

Even switching between narrators in various chapters would have benefitted this story a lot, in my view. The "jittery chronicity" of her narration (events out of linear sequence) I found somewhat contrived and jarring. That narrative style was also mysteriously abandoned halfway through the book with no explanation in favor of traditional linear storytelling, so what was the point of it other than a heavy-handed way of proving something about Avice's psyche and "innovative" unconventionalness as a hero figure?

That said, great Sci-Fi/Fantasy is dependent on great ideas, and those are here in spades. This novel is all about Language, Truth, semantics, and communication. The alien Hosts speak through two orifices simultaneously, and cannot lie. Their speech is not symbolic, but directly represents reality. Thus, they do not perceive human or other foreign language as being communication, and only in special circumstances can two humans in near-perfect synchrony speak Language to them. The bio-technology that Hosts and humans trade is extremely interesting, and the whole infrastructure of planet Ariekei is alive, including the dwellings.

When China embarks upon flights of spontaneous creativity, the book has real impact. It starts to really say things. Even Avice's somewhat flat character comes to life during these moments. The omnipresent biorigging described is a delight to read about. The plot was well-made and brought some surprising twists. Unfortunately, the intensity of the story was diluted by delaying Avice's heroic action to a ridiculous degree, so that when she finally takes an active role it comes off as overly manufactured—and frankly unconvincing. The main characters were not particularly well-developed, and the more interesting ones played only supporting roles.

I do recommend this book as I believe China Miéville is an extraordinary writer. However, I would put it below his other novels that I've read, but perhaps above "Iron Council." If you haven't read his work, you might start with "Perdido Street Station," which I found to be excellent. I think even many non-Sci-Fi fans would really enjoy it, as his particular blend of metaphysically imaginative and often poetic writing generally succeeds in offering something "new" to the reader instead of just rehashing tired SF ideas of the past few decades. And, more importantly, he usually focuses on the vibrant role consciousness plays within these paradigms of reality, not just the overwhelming power of advanced technologies extrapolated along modern-earth lines.
---

---
Plot: 7/10
World: 6.5/10
Characters: 4/10

Overall rating: 58.33% = "3 stars"
Link to the book on Amazon
---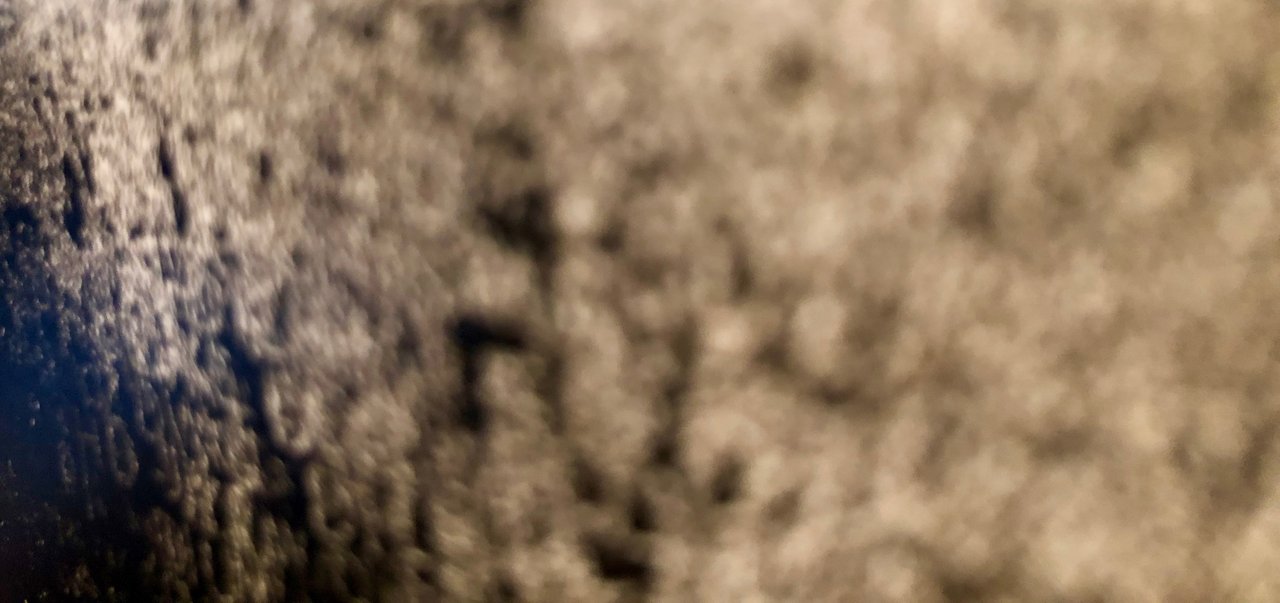 ---

---
.
Review written by @d-pend
.
Book by China Miéville
.
Images are from the book's cover
.
Feb. 11th, 2019
.
---

---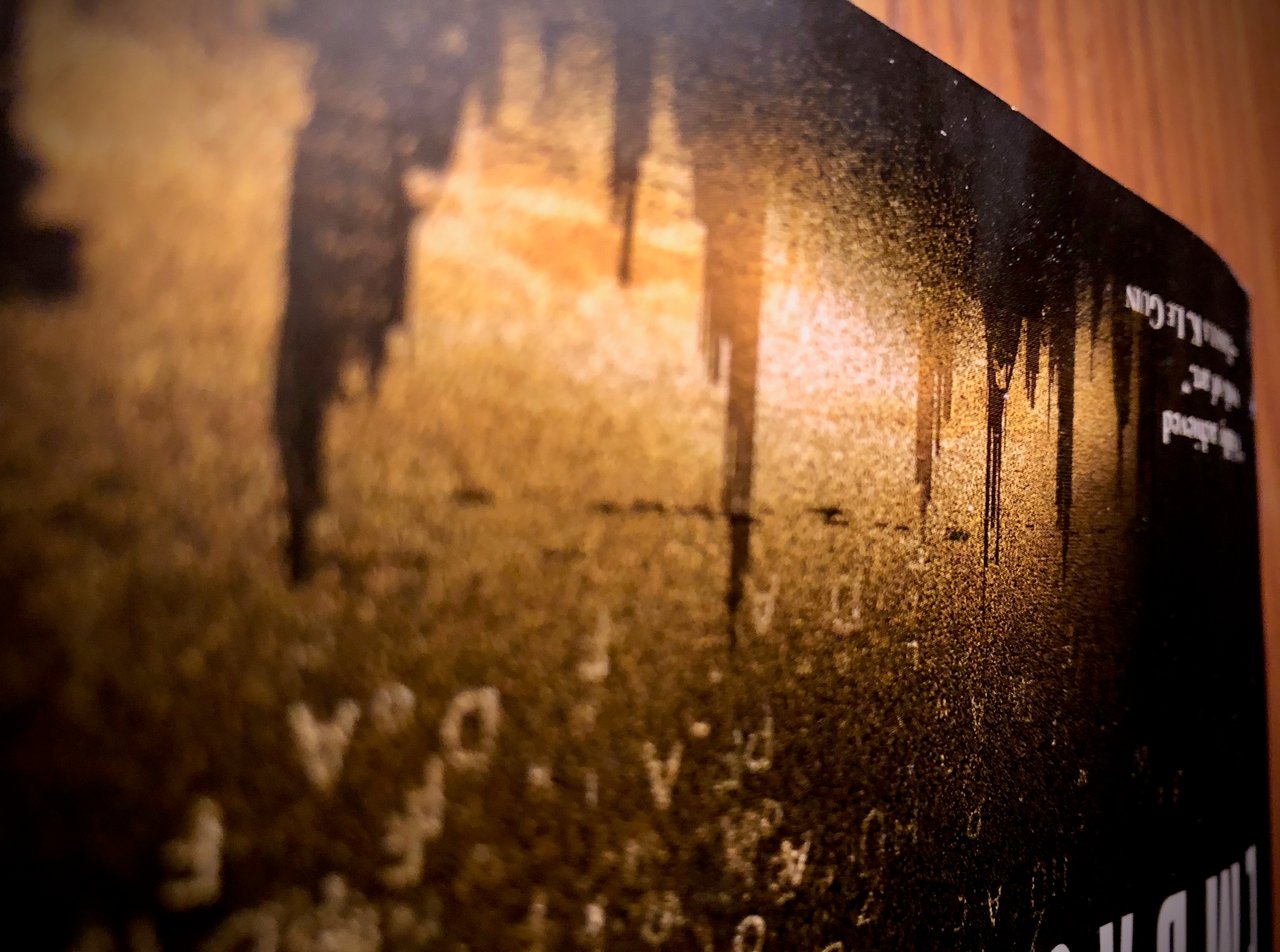 ---