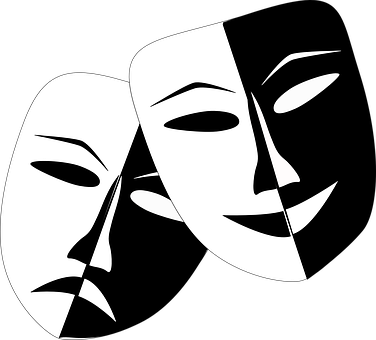 Source
HAPPY.
Do you ever get this feeling when you're really happy, but then you also feel like something bad is going to happen soon enough? I think it's called sad happiness. You're really happy but you know the sadness and pain is just lurking in the shadows, waiting to slowly invade you, contaminating your happiness.
Sometimes it is possible to identify the source of this feeling, maybe it's a deadline you couldn't meet or it's some trouble you got into that isn't resolved yet. It could be a relationship that is going south, or a loved one you're about to lose, maybe someone is about to walk out of your life.
Sometimes we can't even lay our fingers on it, and honestly, this is the worst. You don't really know what it is, you just have a stong sense of impending doom, a feeling of fear and paranoia, the thought that something is out to get you. At times like this all you can do is live in the moment and find your inner peace, it might be with someone you love or something you love, It might be a place or even just a memory. Just reside in your place of peace and live in the moment.
SAD.
When you're drowning in the pain and misery, when it seems like your world is falling apart and you feel like the pain will consume you, leaving you empty and broken.
There's also something I like to call happy sadness, it's when despite the pain and hurt you still see the light at the end of the tunnel, it might be dim and seem unreachable but you still see it. You feel a tiny bit of hope lingering just in the middle of everything. It's a warm cozy feeling in your heart telling you that everything is going to be alright eventually.
At times like this, all you can/should do is keep looking forward, focus on the light and trust me it'll get brighter and brighter, until you can finally reach it. At times like this, find your comfort and wait out the storm, your comfort might be someone or something, a place or a memory, just reside in it and you'll be fine.