Shit has been getting pretty crazy recently over the Coronavirus Pandemic here in the US. And, I'm not even talking about the virus itself. We have tons of snake oil scams going on promising cures to the virus, toilet paper has become more rare than platinum, schools, large gatherings like concerts and sporting events are all getting cancelled and banned. Give it a few weeks and I'll even be expecting Christmas to be cancelled this year. Some of the snake oil shit going on has even led to a fair amount of deaths, sadly. 44 people have died due to consuming a toxic alcohol in Iran from a rumor spreading that if you drink it that it'll cure the virus. These are some crazy fucking times, doods.
But, I thought I would share some pictures of what has been going on locally at the stores in my area for all you guys to see. Maybe you can use them to compare with what your stores look like, as it seems this shit is just happening everywhere no matter how big your city is.
---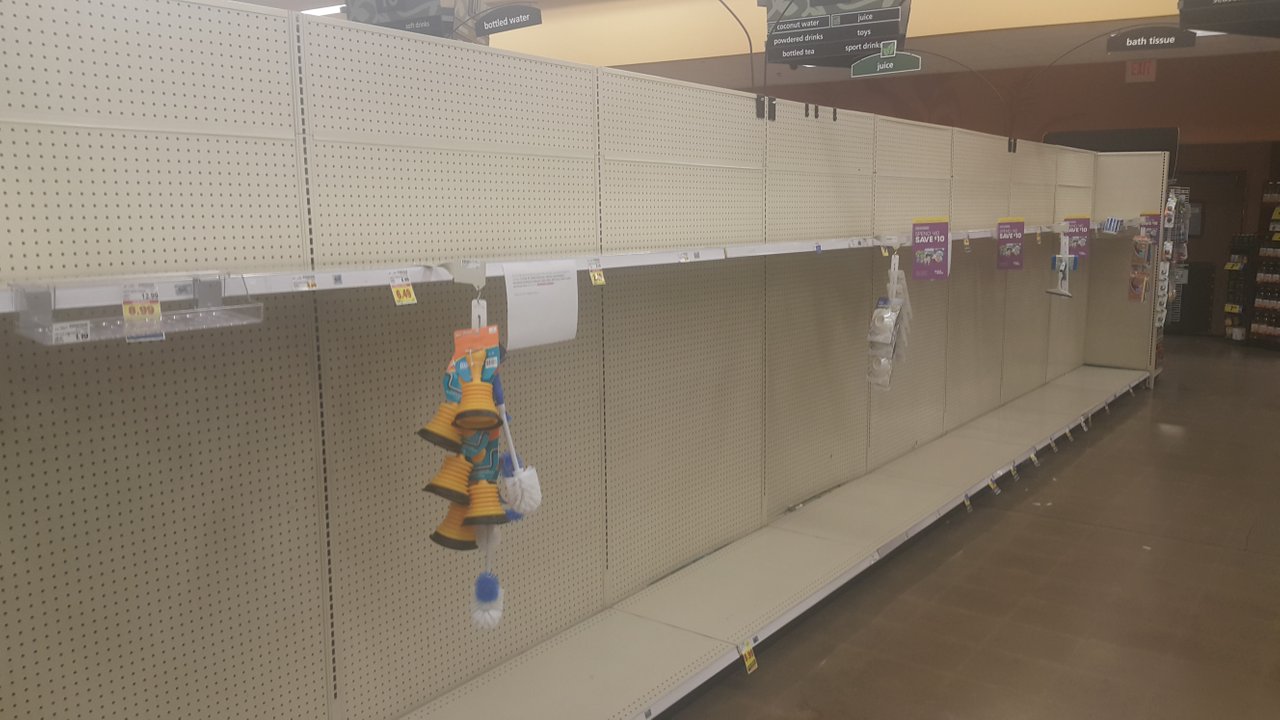 As one can see here, you would indeed have an easier time digging up a diamond out of your septic tank than finding any toilet paper in my city. Pretty much every store within about 25 miles of where I live looks like this and the following pictures. I won't be too surprised to see a guy in an armored suit out on the corner soon selling TP for $250 a roll. It'll be like Mad Max, but you know, really stupid and shitty. Literally.
After the TP we noticed all of the cheap cooking oil and grease was cleared out from our store, and I hear the same thing happened at the wally worlds in our neighborhood as well. I'm not exactly sure why the fuck people are stocking up on grease, except for maybe if people just wanna get really greased up for an end of the world orgy or something. Either way, kudo's to you, you fucking filthy grease kings out there.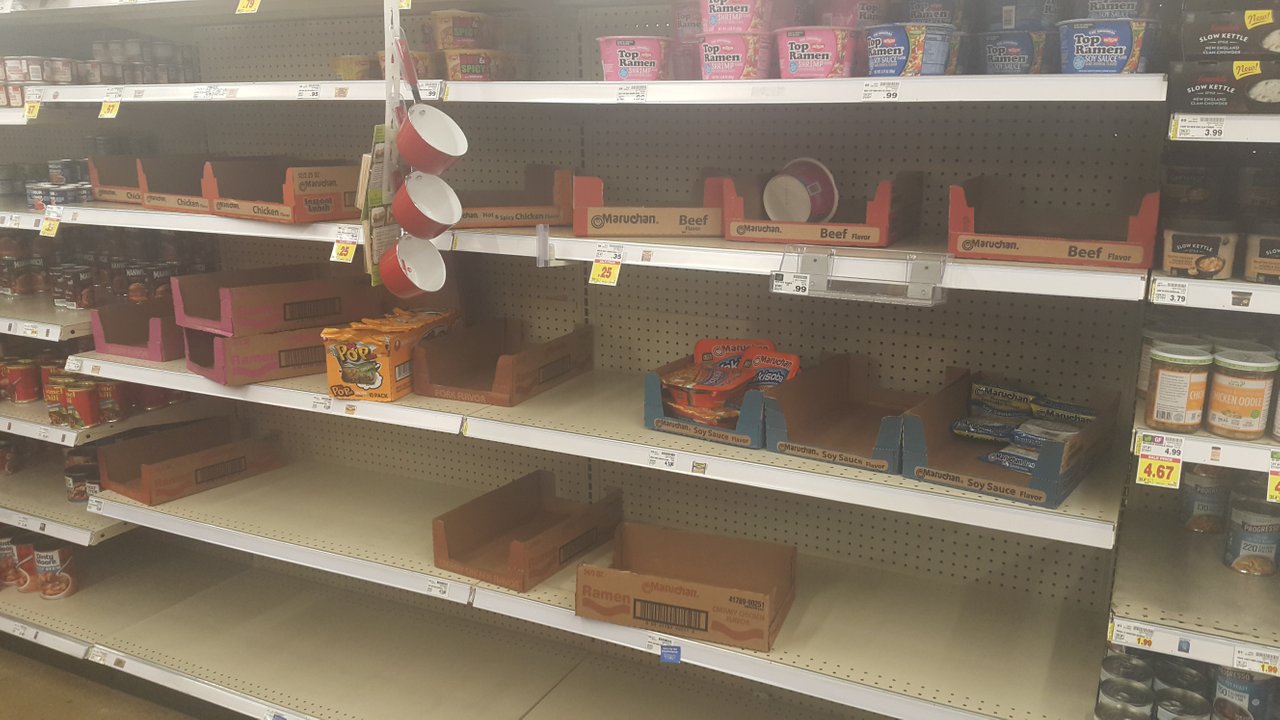 And, of course we have a classic example of a shit prepper here. You can always expect people to stock up on Ramen during a time of crisis. Because where would we be without shit food that is literally nothing but sodium and carbs. You won't need to worry about Corona-Chan when you're sitting in your bunker dying from a sodium induced heart attack, baby.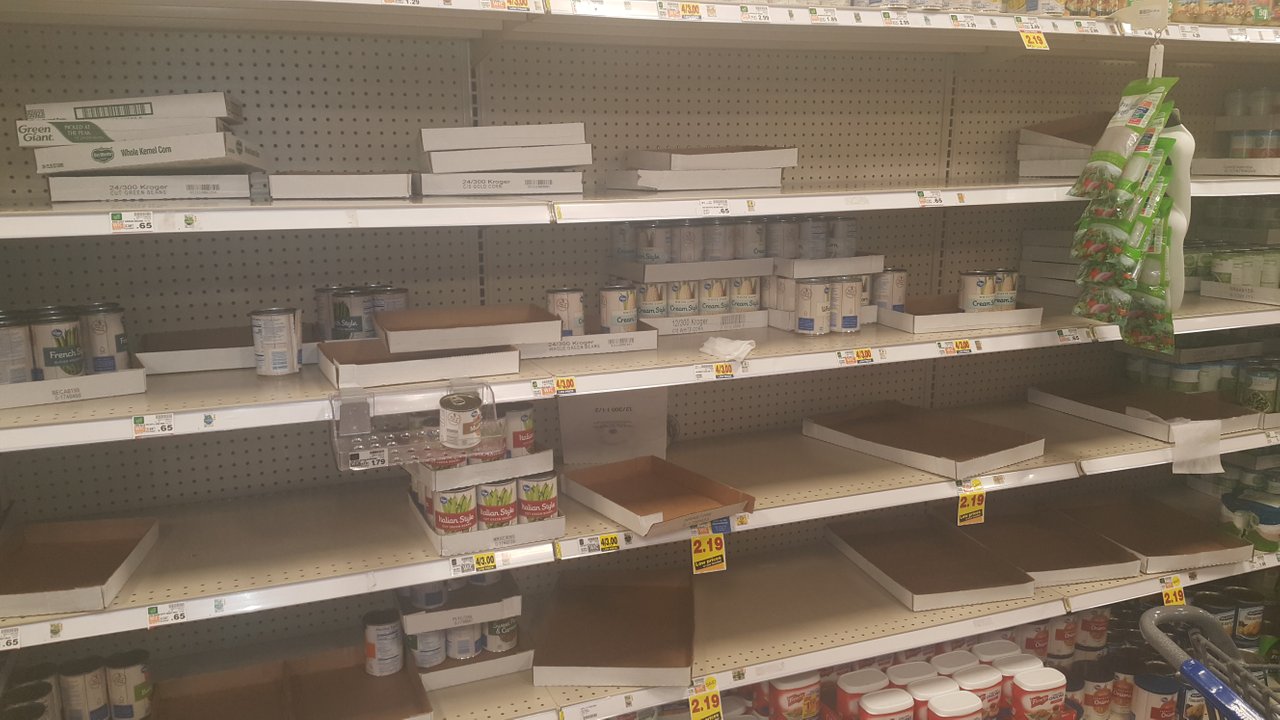 Canned veggies was one thing that wasn't entirely cleared out at the time of this picture, which shouldn't surprise me since it's more important to eat toilet paper and ramen as everyone knows. However, after we came back the following day everything was gone and this is another thing that can't be found pretty much anywhere now either. This item at least makes sense to stock up on if you need supplies for a couple of weeks. Can't really shit on the brain dead troglodytes here too much.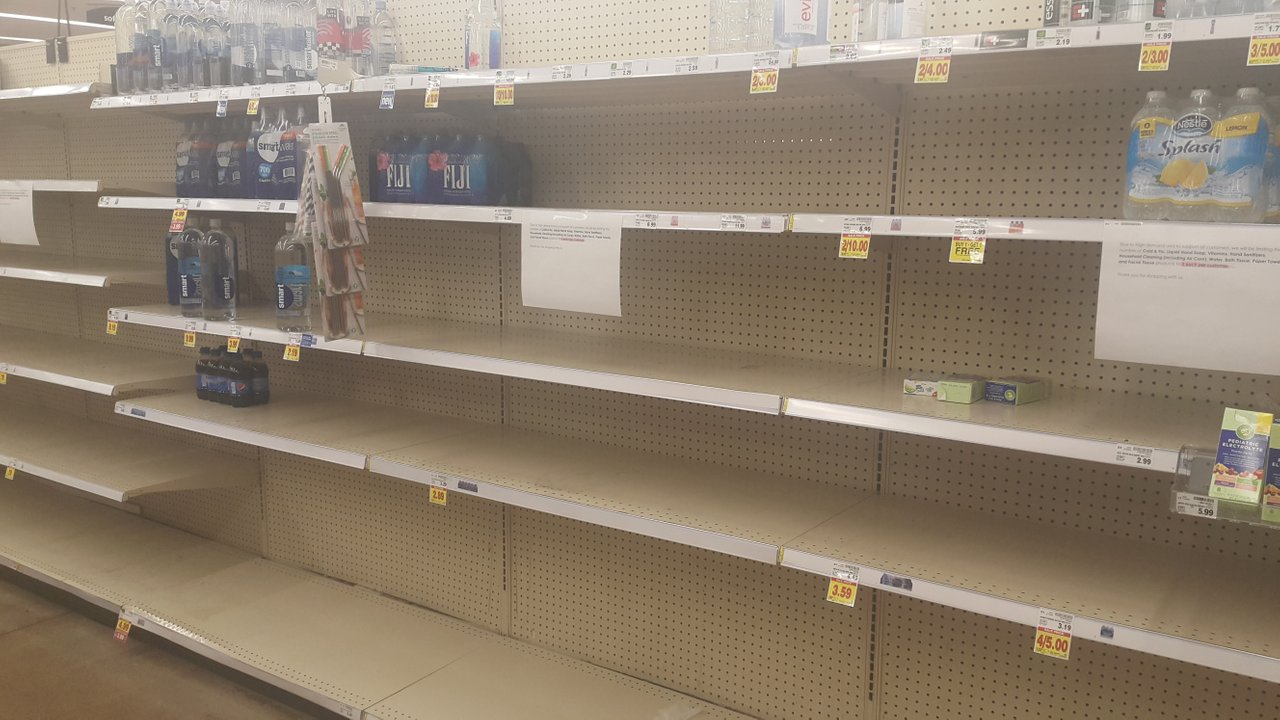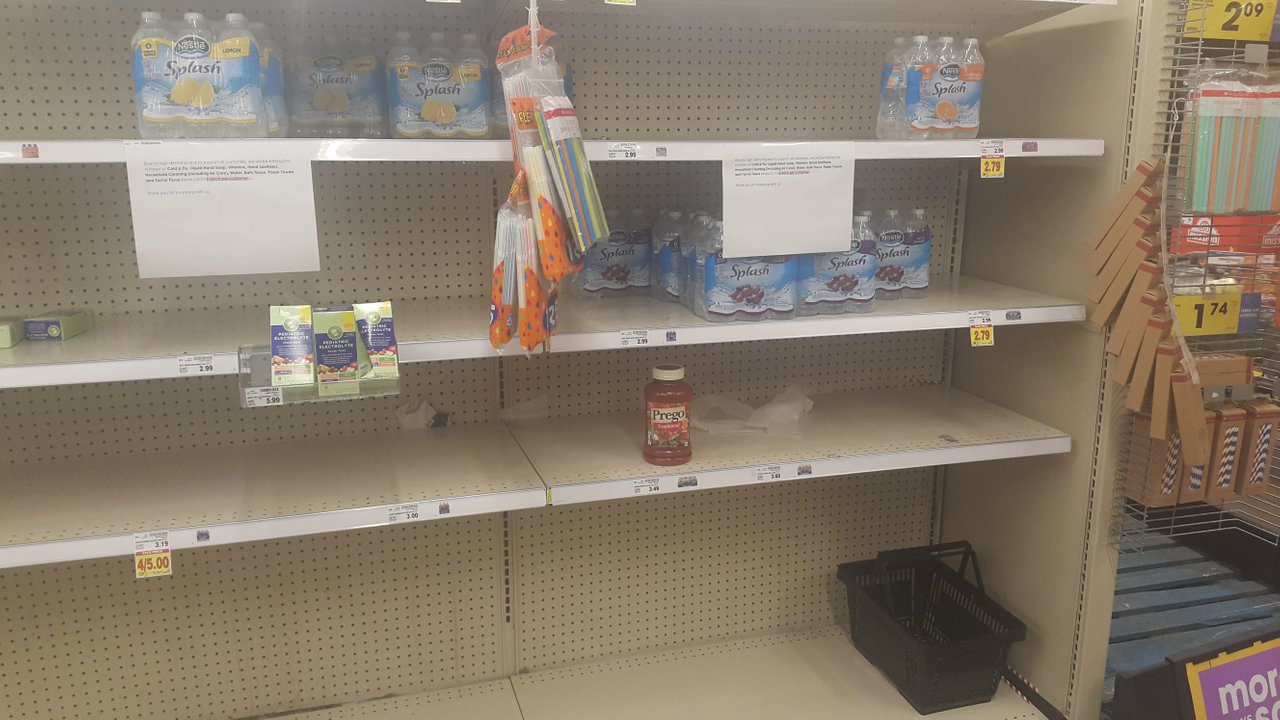 Water was pretty much gone on our first trip here, besides the really expensive shit. It was hard to find prices for it as well, because the workers stopped giving a shit due to non stop chaos I would assume, and just started loading it wherever on the shelves. Pretty much all that was left when we got there is stupid expensive Smart Water and that gross Nestle flavored water that has that disgusting artificial sweetener in it and probably the tears of thousands of families that Nestle has destroyed. This was all swooped up by the next day, however, and the shelves are barren in this area as well now. I'm fully expecting all the facebook soccer moms to start demanding to talk to the manager of Coronavirus at this point.
---
I've considered going to stores every few days and taking pictures to document this shortage, but I'd rather limit my contact with the outside world and just bundle up in my gamer den with my soft cock in hand, watching hentai and telling people how I've fucked their dad on Xbox Live. So, how has your experiences been so far with this pandemic? I'm sure most of you have found a similar thing going on in your area, but I'm curious if there's anyone who hasn't been having an issue finding shit.
Anyways. Stay safe out there, sweet baby boi's. Until next time.
Later.