My childhood was propagated through the little colors on the screen which were shown through the little blocks. This was all new to me and the human race as a whole.
Fourteen years ago, I liked to become immersed in worlds that weren't like the one I belonged to. I was calm and quiet and I liked to retreat into places where I could have a different persona, and others liked to do the same. I'm not sure why, but a lot of times, I was sad in the "real-life" world. Even though I was a little boy growing up in the heavens of suburbia in the so-called greatest country in the world, my state-of-mind gravitated towards being neurotic. I wasn't aware of how some other kids did not have it so easy.
My bedroom was entirely doused in Mickey Mouse memorabilia. The wallpaper wrapped around and surrounded me on all sides of Mickey's smiling face. I had his perfume and his concept art in frames. Subconsciously or not, the commercials for Toontown Online spoke to me and, as I already devoted all free time to my computer when I wasn't punished, it was easy to download and install.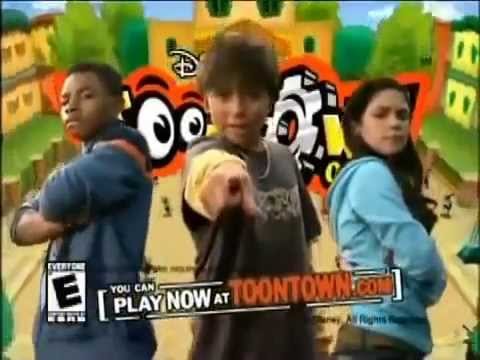 I was now a character. A different one; not the one that I was in real life. I liked to look at the world and listen to its music in my bedroom in front of the box computer late at night. The blue loading screens illuminated my Mickey Mouse walls for consecutive minutes and made me have nightmares of running away from my computer down the hallway. I ran slower and slower in the nightmares and learned to open my eyes so that the dream would end and the monster wouldn't catch me.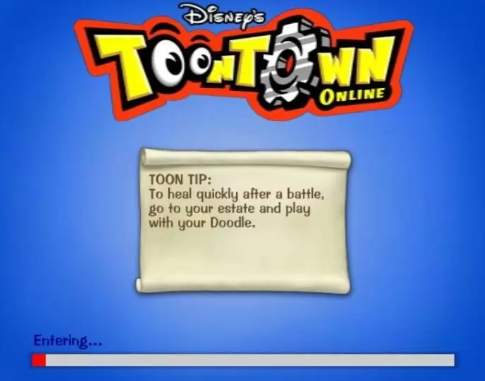 It was quiet in my room and I didn't know that I would long to go back to that time, when things were different.
Connecting to others far and wide was a frequent habit of mine. I never stopped to think who the person was on the other side of the screen. If it was a cute kitty cat, then I used to dream of marrying the cute girl my age after we met somewhere in the real world, like my parents did. I still remember using creative workarounds to get past the word censor in-game. Numbers were not allowed: no one, two, three. We had to type consecutive periods to tell each other how old we were .......... Don't forget to add an extra one at the end because the game takes one off automatically.
I still remember my mom waking me up late at night to spank me because she got an email about how I was using bad words in-game. I saw a dog running around and saying ST UP ID so, naturally, I followed suit. ST UP ID is a bad word.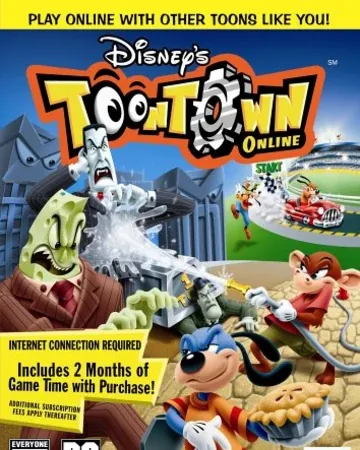 The game's premise was to destroy robots that worked in the business world nonstop: the Cogs. This was accomplished by throwing pies at them, or squirting water guns at them, or making anvils drop on their heads... anything to make them laugh off the staid world of corporate America. My parents did not much like the idea of paying for some pixels, so I was never able to get the subscription membership. I was always replaying the free campaign. If I got tired of that, I would sit in front of the screen with a journal and I'd write down all the names of the players who would pass me by. Cheese 'n' Quackers, John Doe, Midnight the Cat.
The toons were a finite number. Eventually, there wouldn't be as many of them, as years went by. But the Cogs never really did stop coming. It was almost a gloomy dystopia. No matter how many pies you threw or jokes you made, they would keep flying in and walk the streets. All you could do is stay on the sidewalk so you didn't get hurt.
I always longed to pay the money to unlock the worlds I hadn't yet seen, to get the fancy stylized nametags above my character's head, to get more creative weapons against the machines. I didn't know it, but I wanted to pay the Cogs money and further their repetitive life-sucking lifestyles.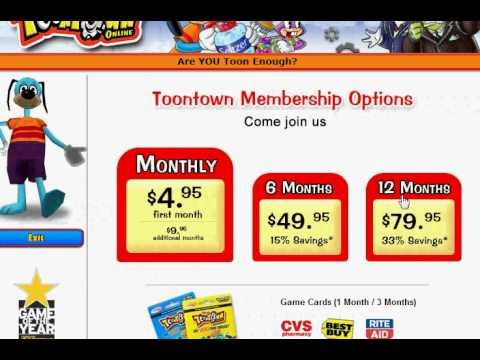 Eventually, the Cogs' business model did not work, and Toontown closed. Toontown lives on today on private volunteer servers, where Generation Z can go to relive childhoods. These servers lack the price tags that the original had, and all features are made available to everyone.
As time went on, I realized that the cute kitty cat wasn't really a similarly-aged girl, or a girl at all, for that matter. I still like to become immersed in different worlds. I'm still calm and quiet. Mickey Mouse still smiles at me from all sides, even when I go to bed.